Record of the Week
THOM YORKE 
"ANIMA" 
(XL RECORDINGS)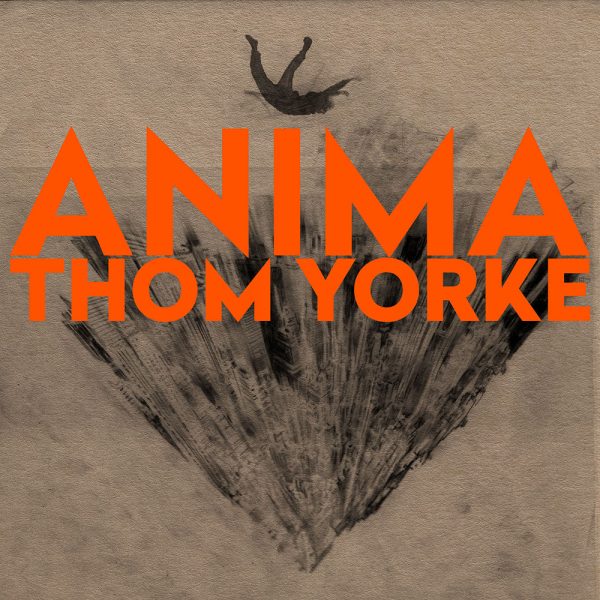 THOM YORKE
"ANIMA"
(XL RECORDINGS)
"Anima" is Thom Yorke's third solo album after "The Eraser" from 2006 (his homage to Scott Walker) and "Suspiria (Music for the Luca Guadagnino Film)", the soundtrack for the remake of Dario Argento's classic Giallo film released in 2018.
The opener "Traffic" immediately conveys a feeling of freedom that was not familiar for Thom Yorke until now. There's a touch of house music in the air, it almost euphorically tingles under your skin. Instead of disco lights, however, caused by the nervous undertone, nourished by a strange world music-like quality, which makes "Traffic" wobble slightly – musicologists excuse this banal way of expression, I'm sure there's a more accurate description of this refined stylistic device – the piece ultimately moves away from the light. Yorke appropriately sings that he can't breathe. He is singing more text, but as usual the specific words are lost behind the swallowing ductus – usually you listen to Yorke without really listening to him. Then there is a rhythmic clapping, an owl is taking possession of his tongue, and "Traffic" is finally taking possession of me. An engaging, a touching prelude.
Next, "Last I heard (…He Was Circling The Drain)" cracks down the waves of emotion of "Traffic". The track is noticeably less optimistic, much more dissonant, much closer to Radiohead – although here, too, rave-signal-sounds are cleverly integrated as an counterpole to the choral atmosphere.  This is the Thom Yorke we know, always tormented in his search for the explanation of the world within his own body and mind. Seldom a title has fit so well for one of his songs, you can almost see him watching himself going down in the vortex.
The next track, "Twist" appears to be a sketch that Yorke made in Ableton and that producer Nigel Godrich merely polished a bit. Which doesn't have to be bad per se. But in comparison with everything else that happens on "Anima", the song dips a bit, or rather fulfils the function of an emotional interlude.
Afterwards "Dawn Chorus" attests to Thom Yorkes recently cultivated piano compositions. You feel very close to him, unusually close. It is one of those rare moments when he can suppress the impetus of shyness that mostly guides him and clearly reveals himself – he speaks of not wanting to go, he admits to feelings of deficit, even though he does not know exactly what he is missing, and he struggles with the fear of being abandoned. 
It says a lot that you suddenly can understand everything that he is willing to share, even wants to understand. Dawn Chorus" is a balancing act, constantly on the precipice towards pretentiousness. The fact that the piece doesn't tilt is because one of the chords makes me think of "Born Slippy" by Underworld. Which is certainly the most absurd thing you can hear in the piece. But that too is the magic of music, it opens worlds that sometimes only one person can understand.
"I Am A Very Rude Person" should mostly please those looking for Radiohead on "Anima", as it is supported by their typical, suspended style. For me, it always feels like a big heatwave that makes everything dull, sluggish, but maybe the reason for that is that there is such a heat while I'm typing this. And funnily enough I also catch myself suddenly hearing Damon Albarn sing over the track and Thom Yorke, like a fata morgana.
Dance music sounds are again coming to the foreground on "Not The News". These brighter aesthetics suit Yorke well. His thoughtfulness no longer sounds so isolated, but rather like an attempt at dialogue. Is it just a tempting play of thoughts or the intention of the musician? It is questionable, at least, because if there is something that you associate with Thom Yorke as a leitmotif, then his fear of the social exchange processes with the people around him. 
While the track is playing for the xth time, wonderfully suspended by a chain of single sparkling sounds and a bass motif, areas and vocal clutter rubbing against it, one wishes for him that he would deactivate his protective shield more often. There are some approaches to this on "Anima". But paradigms cannot be put aside so easily, especially not those at the interface of social and genetic determinations.
This is what "The Axe" tells of in its spherical forlornness. A whiff of "2001: Odyssey in Space" blows through the piece, whose noisy drone soundscapes in turn run strangely out of time (just like on "Traffic"). You simultaneously feel weightless and dizzy when listening to "The Axe"; while Yorke sings something with soldiers and about broken agreements. Nowadays it is so easy railing against the path of mankind. The solutions to at least some of the problems seem so logical and clear to us, but if we have learned one thing in recent years: Obviousness is not a guarantee for the occurrence of decisions/actions/events. Unfortunately, the opposite is rather the case. In this respect: At this point there has already been enough talk on "Anima", you just want to put your finger on the lips of this protagonist, who is isolated for us in permanent reflection quarantine, put an E in his mouth and pull him close to you. The world is not making it easy, but every now and then letting go is good for all of us.

What's to come after this? "Impossible Knots" starts off well with its playful rhythm, but then it loses itself in a musical gesture without really leading anywhere. Not my song. I pass and skip. Quite different "Runwayaway", which already appeared as a sketch in a cooperation between Yorke and the fashion label Rag & Bone, is a wonderful final track for "Anima". Thom Yorke perfectly manages the bow to the opener "Traffic" with him. The song is similarly experimental and open, radiates an inviting warmth, sparkles in opulent colours – and communicates with a different tongue, which underlines the conciliatory character. "Is this it?" is the question. Yes: "This is it!" Everything is rotating, the heart is beating, yes, it is beating. Happiness is no longer a rare chance, it has occurred for a moment. And then it is quiet.
Postscript:
In the cover story Titelgeschichte "Daydream Nation", dedicated to Thom Yorke by Crack co-editor Thomas Frost on the occasion of the 100th issue of the magazine, Yorke gives rare and open insights into his world. For all those for whom the, highly recommended, longread is too much, here are a few short passages that might be helpful for the understanding of "Anima":
"We watched Flying Lotus in the early years on tour with us, and we watched him with his live set-up performing all his loops and thought, 'Well that's interesting,' because it's a live performance, he's improvising. We suddenly realised this is a new way to write stuff. I would send [Nigel Godrich] completely unfinished, sprawling tracks and he would focus in on the bits and pieces that he thought would work, build them up into samples and loops, and then throw them back at me, where I would start writing vocals."
"If you suffer from anxiety it manifests itself in unpredictable ways, some people have over-emotional reactions. [For] some people the roots of reality can just get pulled out, you don't know what's happening. Then eventually reality comes back. For some reason I thought a really good way of expressing anxiety creatively was in a dystopian environment. I had so many visual things going on at this point. Another one was where everybody was travelling to work but their bodies were telling them that they wouldn't do it anymore. They were refusing to cooperate, so they were doing these involuntary movements.
"I think we've got to this crisis point because we've allowed our social system and the way that society functions, the way that it looks at economic borders, travel, politics – we've allowed it to drift. It was my generation that did it. 'Cause we grew up with Thatcher and Blair and just went, 'Alright, well they're just a bunch of fucking losers living in a bubble.' And in doing that, we left the losers in charge. Michael Gove as Prime Minister? Are you fucking kidding me?"
"I was a daydreaming, idealistic 20-year-old, 30-year-old. We were still refusing to accept that something more fundamental needed to change as a society and our trajectory was essentially unsustainable in a million different ways. That's why I find it wonderful seeing now, my son is studying politics, and to realise how much [the younger generation] consider it something important, to be lying in the streets and getting involved – thank fuck. Because our generation just gave up. We left losers in charge and assumed they're gonna do it right."
"What my partner has taught me as a theatre actress is that she can't do what she does if she isn't completely in the moment. It's so obvious when you're not. But also I've got to think about the machinery cues. I've got to run back to the desk, turn the modular on, change the tempo on this tune, change the vocal loops, make sure to change the patch for the next synth sound, while I'm doing all that."
Parallel to the album, the short film of the same name by Paul Thomas Anderson will be released on Netflix. In its fourteen minutes, three songs from the album will unfold.
Thom Yorke live:
02.07.19 Köln, Palladium
03.07.19 Frankfurt, Jahrhunderthalle
Translation by Denise Oemcke