Clubs in times of Corona / Covid-19
Club der Ewigkeiten – Good Room, Brooklyn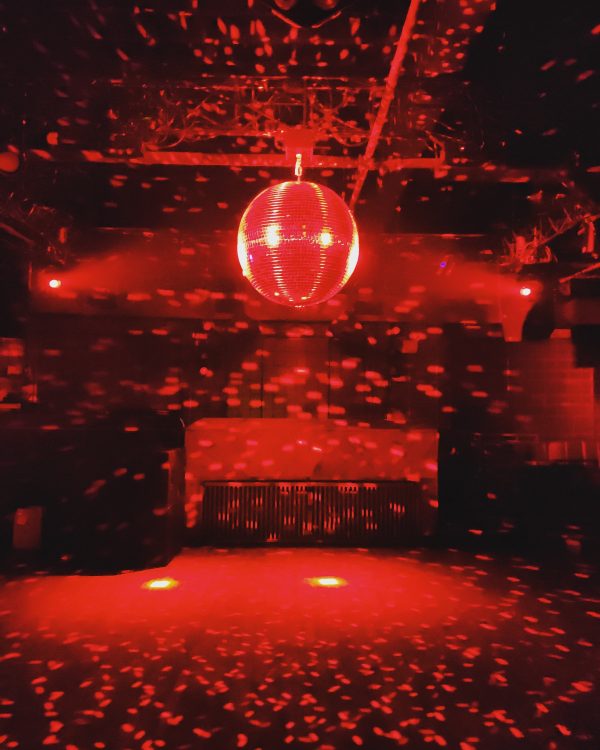 Sitting at home, one thing has never been clearer. We may not all be dancers, but we all know the essential importance of social gatherings to keep us alive as humans. Clubs have always been central to this aspect of our lives. The range of social interactions, from small (or not so small) talk at the bar to making out in secret (or not so secret) in corners, from raging in bath rooms to dedicated shape-throwing on the dance floor. There is pretty much nothing you can't do in the club, right? And of course the golden rule remains: what happens in the club stays in the club.
In times of Corona/Covid-19 clubs face a cruel and uncertain future. That said, we want to give a little bit of the love we felt back to the clubs, that giddy feeling when walking through their magic doors for all those years. For this little series we decided to go with "Club der Ewigkeiten", a track by DJ Koze. A fitting title.
Good Room has since it's opening in 2014 been a real Kaput favorite. In just six years the Green Point based venue managed to establish itself as one of the foremost American venues for electronic music.  Please meet three of the people who make Good Room that special place. And if you can afford it, please support them, they're offering some great stuff on their bandcamp site.
________________________________________________________________________________________________________________________
Josh Houtkin
Head Booker
Josh, do you remember who played the first night at Good Room back in 2014?
I believe it was Juan Maclean along with a few others.
What's the club philosophy, in three sentences?
Good Room is a music focused club that strives to be open to everyone. We want everyone to feel welcome whether you are a music fan, clubber, dancer, or just out for a solo night. Great music, sound, lighting, and an easy going policy are our main goals.
I know, a tough question: which one night is everything you love about Good Room?
When the club goes off it really is a great feeling. Our FIXED 15th Anniversary with John Talabot in December was one of those nights. Music was great, crowd was great, and everyone was up for it.
Our monthly party 'The Carry Nation' pretty much goes off every time for the same reasons.
Do you remember the first time you heard about Coronavirus?
I recall first hearing about it in January.
And when did you realise the implications for Good Room?
Sometime around March 8th or so was when things really started to escalate in NYC and the US in general. We constantly kept an eye on things and eventually made the call to shut the venue down.
What kind of support have you had from New York authorities and the USA in general? Is there any?
It's very tough to get any sort of support from the city and government. Unfortunately clubs and nightlife, especially electronic clubs, are of a very low priority to both our government and the general population.
Is there a lot of communication going on with your regulars? Any support being shown?
Our fans and community have been extremely supportive and honestly that is what has kept us going.
We've been doing our best to post mixes, livestreams, and more to keep giving people something to connect to while they are quarantined at home.
Are you also doing live streams? 
We've just recently started diving into them, with the first official live stream this past Friday with Juan Maclean. The feedback was really nice, so we'll be trying out a bit more.
Maybe it's too soon to know, but how does clubbing come out of this? What changes? 
I do think things will change, especially in the near future. We're planning to start out with a small capacity, slowly ramping things up as much as we can safely. We'll be focused mainly on locals, regional, and US acts to start as I don't imagine travel will be possible or easy anytime soon. Luckily we have tons of amazing artists locally, so we're happy to be able to showcase that a bit more and help rebuild our scene.
I do hope things change as far as how things went with money and expectations from International artists and agents. It's very difficult to break even on these nights, so hopefully everyone starts to do this more for the right reasons.
Favorite Track of Josh Houtkin: Khidja "Indecis (Red Axes Remix)"
________________________________________________________________________________________________________________________
Lauren Murada
Marketing Manager
Favorite Track:  The Vision ft Andreya Tirana "Mountains (Danny Krivit Remix)"
________________________________________________________________________________________________________________________
Kellam Matthews
Production Manager
Favorite Track: Quark "Abyss"