Kaput x Pop-Kultur x Liraz
Liraz Charhi: "In Iran they listen to the music at very underground parties, woman parties"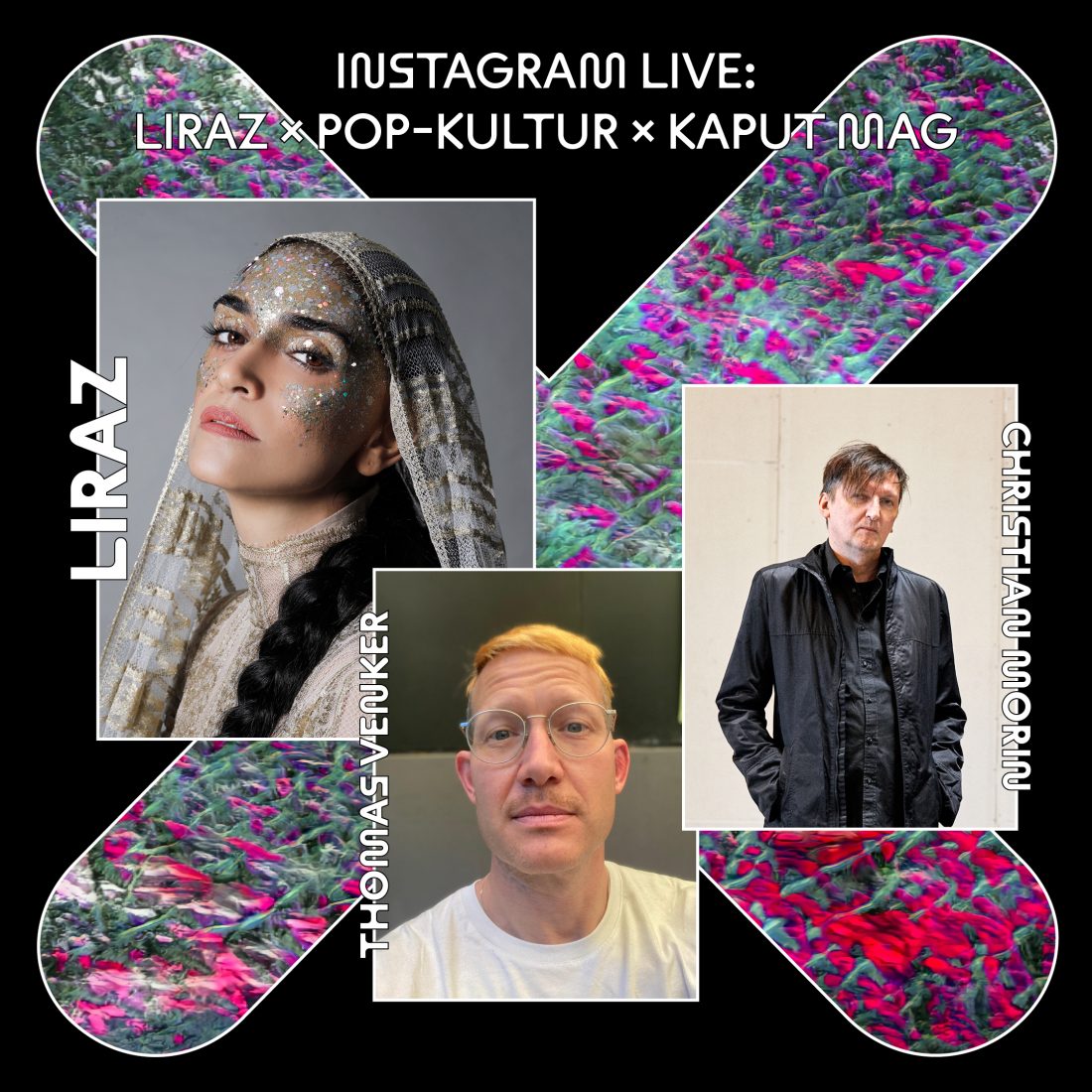 From 25th till 28th of August the next edition of Pop-Kultur-Festival will happen at Kulturbrauerei Berlin. As as little warm up Kaput and Pop-Kultur established an Instagram-Live series of conversations between the Kaput team, the Pop-Kultur curators and some of the artists of the 2021 edition.
The second chat was conducted on 14th of July between Christian Morin, Thomas Venker and Liraz Charhi who will performance twice during the festival this year.
Liraz Charhi was born in Israel, is of Persian origin. She just released her second album "Zan" (the farsi wording for woman).  Her music is combining western electronic influences and the sounds of the traditional far east universe. But Liraz is not only a musician, she also acts in films and tv series like the Apple TV smash hit "Teheran" (playing a mossay agent) and played alonside actors like Sean Penn, the late Philip Seymour Hoffman and Naomi Watts to name just a few.
Here are some of the highlight quotes of Liraz:
 "There have been many years in which I was figuring out how to connect all that layers in my music to make it into one language. And then I understood: the layers are the language. Because I could not ignore my past and my roots. I wanted to look back and take it into my journey – but I wanted to bring something new. I did not want it to sound like that a perfect Iranian singer, I wanted to keep my accent inside my Iranian singing."
"Iranian people in Los Angeles but also in Iran used to hear very specific Iranian music, either the 60s, 70s and 80s classic music they hear for yours, or the new music which is very … it sounds high definition, very poppy, very polished, with lots of filters on the music. I think they recognized the fact that I brought the layers of 70s psychedelic music – and inside I put whats going on now."
"Iranian-American people are very happy about the music. They actually use it for weddings and parties. In Iran they listen to the music at very underground parties, woman parties. I am getting many many video off woman without the shadow of the rusari or hidschab or whatever you can call it."
Among the confirmed artists of Pop-Kultur 2021 are rap innovator LAYLA, soul and hip-hop queen Danitsa, actor and musician Alexander Scheer in the role of David Bowie, nextgeneration rapper Serious Klein, 90/00 R&B phantasm Erika de Casier, literary rioters Stefanie Sargnagel and Hengameh Yaghoobifarah, free spirit Liraz, vocal force Tara Nome Doyle, psychedelic experimental phenomenon Księżyc, theatre maker Mazlum Nergiz and sex-positive musician Preach. Ata Canani, the heart and musical voice of Turkish guest workers, is also present – as is Culk with her masterful deconstruction of language, vocal high-flyer Dan Bodan, saz player Petra Nachtmanova, flow machine Flohio and the RambaZamba Theater's »Studio 21« project. They, along with many others, crystallise an artistic programme that makes one thing clear: there's not only one form of pop music or pop culture.