British DJ and producer Luke Slater creates his "Berghain Fifteen" mix from no less than 26 new tracks, constructed from the archive of his label Ostgut Ton
Luke Slater "Sound, Loop, Textur, Rhythm, Frequency"
The 2nd of January 2020 is slowly coming to an end. But time doesn't play a role any more anyway. Time stands still in the techno club Berghain in Berlin. Everybody and everything is stewed, bodies merge in the realm between exhaustion and euphoria. Some of the dancers have already been around for far too long during this 72-hour New Year's Eve marathon, others have just recently joined in for the final sprint or have returned after a break. Whoever is on the dance floor now, does not ask any questions to themselves or others, they are ready to be absorbed in one of the greatest promises life has to offer, individual happiness and collective experience in one.
And Luke Slater, who is one of the resident DJs of the techno institution at Berlin's Ostbahnhof, is playing the soundtrack to it at this moment. Dry, pulsating techno, passionate and cool at the same time. His face gives no indication of his inner life. But that doesn't necessarily have to mean anything. It's typical for the 51-year-old Englishman, who is one of the original protagonists of electronic music. After he got hooked on the first mix of two records he listened to in 1983 ("I think that was "I'm The Packman (Eat Everything I Can)" by The Packman and Nucleus' "Jam On Revenge (The Wikki Wikki Song)"), he quickly became an ever-present name in the English rave and club scene which developed over the course of that decade, and by the end of the 80s he had also increasingly established himself as a producer under aliases such as Momentary Vision, Clementine, but also under his own name. Slater's best-known project is Planetary Assault Systems, also published by the Berghain affiliated label Ostgut Ton.
Four months have passed since those New Year's Eve days and nights. The world could not have changed more drastically – at least from a current perspective, because who knows what bad surprises are still waiting for us all in the post-climate change century. In any case, going out is out of the question at the moment. And a boundless escapism like at Berghain is certainly not on the cards. And yet, or perhaps precisely because of this, these feelings or their lived absence are very present in the thoughts and feelings of many people, for whom club culture is not just a Manchester-capitalism-outlet, but above all that social place where they can live out a utopia of coming together that is not possible anywhere else in society.
For the label's fifteen-year anniversary, Ostgut Ton asked Luke Slater to do the anniversary release. And he is the right artist in several aspects. His "Berghain Fünfzehn""mix, which is accompanied by six 12-inches ("O-Ton Reassembled 1-6"), emphasizes exactly this communicative element that characterizes techno in its best moments. It conveys the image of a community in which everyone can only exist in interaction with the others, because djs and producers are not solely broadcasters. The essence of their music only develops in exchange with the listeners and dancers – and with one another.
The latter is to be taken literally in the case of Slater's mix: he didn't use other people's tracks in a classical way, instead he "reassembled" everything he put into the mix from the back catalogue of Ostgut Ton. For example, if you look at "O-Tone Reassembled 3", one of the central pieces of the mix, Slater has put elements from "Wisdom of no Escape" (by Tobias.), "Utility" (by Barker) and "Internal Bleeding" (by Steffi x Virginia) into relation with his own Planetary Assault System track "Spell A".
In a manifesto on the mix, published in March 2020, Luke Slater emphasises how important it was to him to live up to the occasion and not just deliver another mix, but "to sink the term 'DJ mix' into a heavily perfumed rose petal bin." Slater has set himself three rules for what he calls "Rip the Cut"-process:
"1. I don't want it to sound like a remix or a mashup.
2. The track must be able to stand on its own as a well produced new track.
3. Don't be influenced by your favorite Ostgut Ton tracks or discover new ones."
What is interesting about the track listing of the mix, for which Slater ended up building 26 new tracks from over 130 Ostgut Ton-12″s and albums, is that you can see how much techno is always a music of its time, and how the sound aesthetics always enter into an open dialogue with the places of exchange and the recipients. Slater manifests this on "Berghain Fünfzehn" in the fact that there are always mix phases, between the "Reassembled X" tracks, which he assigns to years from the Ostgut Ton back catalogue, for example "2018-2019", "2007-2009", "2009, "2014-2015". Thereby he reveals a lot about his own sound research journey through this epochal archive, where he was guided by "sound, loop, texture, rhythm, frequency".
So far the technical-ethnological notes of this tale called "Berghain Fifteen", with which Slater takes us on a hallucinatory sound adventure. Corresponding to the place and occasion, he doesn't spend a lot of time with subtle gestures and moments of seduction, but rather draws you directly into this fast-paced and yet so sensitively arranged dramaturgy. Even if you can recognize the splinters of the different tracks that have been absorbed in his compositions, these are only shadows of perception that do not let you linger, but rather tenderly caress your cheek.
Luke Slater ends his "Berghain Fünfzehn" mix with his own track "O-Ton Reassembled 6", for which he used text fragments from "Waved Mind Archived Document" (a piece by producer René Pawlowitz aka Shed from Berlin). On the track you can hear euphoric young people explaining to one another the genesis of their own enthusiasm for this music. Although this is actually quite funny, it sounds mostly wistful at the moment.
Thomas Venker
Translation from German version by Denise Oemcke.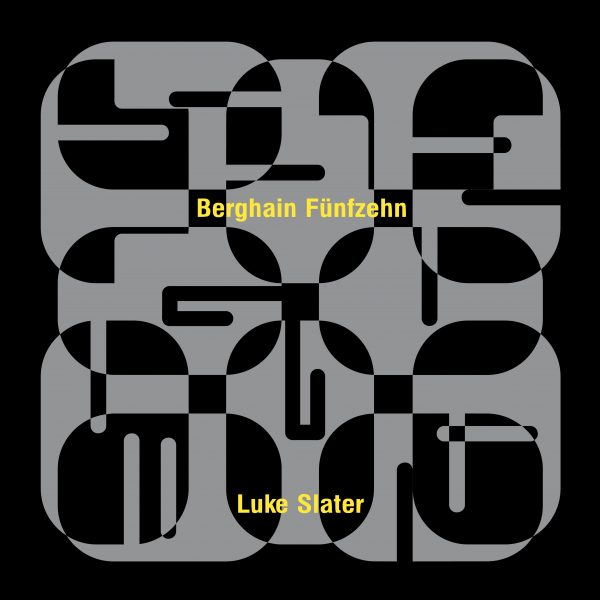 The German version of this article is published in the may print issue of Stadtrevue Köln.