Melvin Oliphant III / Mutant Beat Dance – Interview
Making a mutant

Mutant Beat Dance is the artistic come together of Traxx, Beau Wanzer and Steve Summers. Their debut album "S/T" (released on Rush Hour in the fall of 2018) was not an easy one to produce, but against all odds of time and space worked out in the end and was worth the wait. The 25 songs on the album showcase an electronic music that truly moves beyond borders.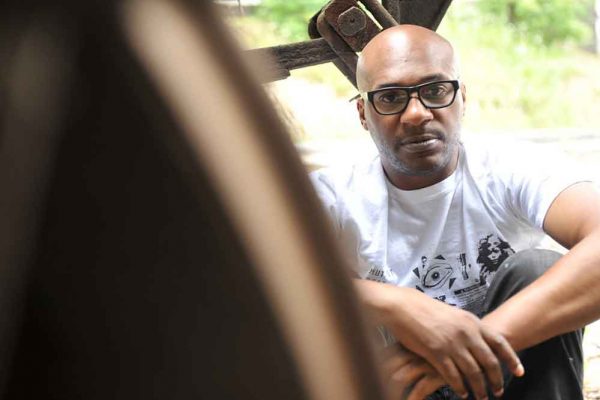 Melvin, how does it feel to finally give birth to the Mutant Beat Dance album?
Melvin Oliphant III: Honoured, proud and greatly pleased to have out this specially made record booklet pictorial of influence, chemistry and asymmetry that I worked with Antal of Rush Hour on, for many months and moons. I've worked on this album since 2015 because of continuously traveling overseas, that only allowed for small amounts of time in my studio at home or Beau's studio. That was, until Jason joined the group where productions were also created in his studio as more production was near to completion.
The album is quite a wild musical ride. What unites those 25 tracks to you?
The selection of songs, skits, abstract concepts, proto-house, cosmic, punk, jakbeat, funk, industrial, dub soundscapes and electronics was put together from influences of a mathematical variety of rhythms juxtaposed in union – to locate the common threads that unite unlikely partners within formulaic musical construction.
How many tracks have been on the long list for the album? How did you position your ideas, how easy / difficult was the process of letting some ideas go and favour others?
With the small amounts of time for creativity, the goal was to complete an idea on the same day or evening. But I also wanted ideas to come from each of us to rub off one another at any of our studios – either together or separately. In the end everything was overseen by each of us equally, to decide on whether we would move forward to finish it or leave it to work on at another time.  But nothing was ever wasted or thrown out because I wouldn't allow us to come together with no results.
At this point it seems fitting to share some words on the new trio formation of Mutant Beat Dance. Which apart from yourself, includes Beau Wanzer and Steve Summers. Can you elaborate on the unique powers of all three individual artists for MBD?
Traxx is the visionary dek-nician, yet I love creating but I'm no pro and continue learning the craft where I see a chance for improvement. Beau has always been fascinated with machines like myself. When he joined my label with his first track on the 1st edition of "The Modern Electronic Element" series, Beau and I were getting together more often – that allowed us as the duo to form MBD. While Summers was someone, as I've said in another interview, who when I first heard of him was the new 'Larry Heard'. he released on the 2nd edition of "The Modern Electronic Element"series and I always followed him low key awaiting for his next release to come because he was – totally next to JTC and D'Marc Cantu – the only people who were on the path I was looking for to play in honouring the respectful sound of Chicago. As I heard other ideas of productions he was doing I became more intrigued by him. Our friendship became clear that somewhere down the line i knew I wanted to work with him even closer then just a release or playing his records. That said I'm very pleased to have him with us as the trio we are now.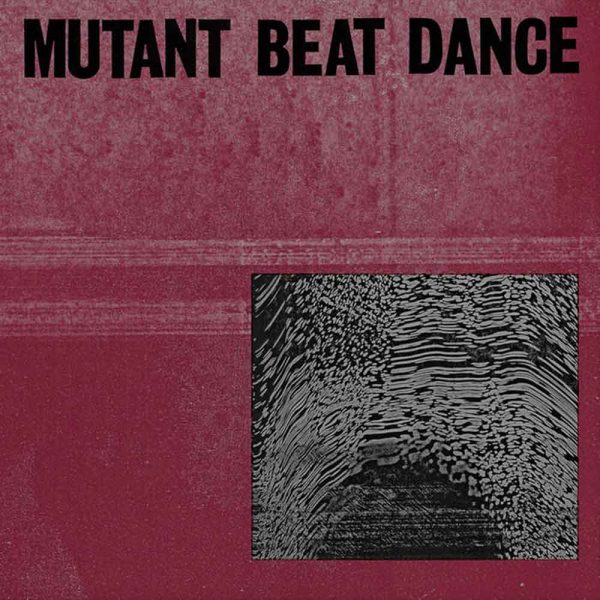 What do we see on the cover artwork by the way? To me this feels like an ultrasonic picture of a gate into another dimension.
You answered the question with me saying nothing at all!!!….:-) 🙂 🙂 🙂
In the past you've produced for a lot of different labels (from Discos Capablanca, Rong Music, Hour House Is Your Rush Records, L.I.E.S. (Long Island Electrical Systems), Light Sounds Dark to Rush Hour and of course your own imprint Nation label. Why did you decide to go with Rush Hour for this very special album project?
Rush hour takes care of my labels of Nation and Kode basically since the start. The reason is because they're wholeheartedly good people and they allow me to do a LOT that I don't believe most other distributors would be interested in. They have a sincere respect and regard not only for Chicago but Detroit and everywhere about music. At the same time we wanted the album to be released on all platforms so everyone can have the opportunity to obtain a physical copy or in the society of today thru the digital platform in the marketplace.
LCD Soundsystem, whose Pat Mahoney and Tyler Pope are featured on the MBD album, invited you to open some of their US shows in 2017 – and by that we talk about major venues with thousands of people in the audience. How did experience those sets?
Nothing that I've ever seen and could only see from the most incredible opportunity I've ever had to be the opening act for friends. I would be honored anytime to play for LCD Soundsystem because they know I'm not shy to express my musical influences that maybe they have or haven't heard before but it was pleasing to know I could do anything I wanted at each and every show. I did my sincere best to present music from a worldly sphere full of sound: storytelling and bravery where I left no room for anyone to label me and realise what they experiencing is unique that cant be put into a stereotype style container.
Your are very well known for your intense DJ sets. I remember you playing in Cologne for six hours without drinking cause you wanted to reach a certain state of mind? Can you explore this state in words for me a bit?
It's important to note that i do not affiliate myself with the word terms musically of sets or DJ. As a student of sound i am myself at all times, notorious for taking risks, not following rules yet staying true to the beliefs, narrative and perspective I fulfill each time I'm given the opportunity to play. I really cant explain why I didn't drink anything for 6 hours other then musically my expressive passion of art has a voice of its own that is unrestricted and unconfined.
What are you searching in doing in general? And whats the role of the audience in that process?
Musically, it's to educate the masses. The role of the audience is to participate and support.
What do you wanna drop at this time about the four hour mix you are doing for kaput?
It's not ready because I'm on tour in Europe but expect the unexpected when its completed.
That sounds promising.
Melvin, thanks so much for those words shared with us.