Roísín Murphy – Interview
Roísín, the infinitely capable machine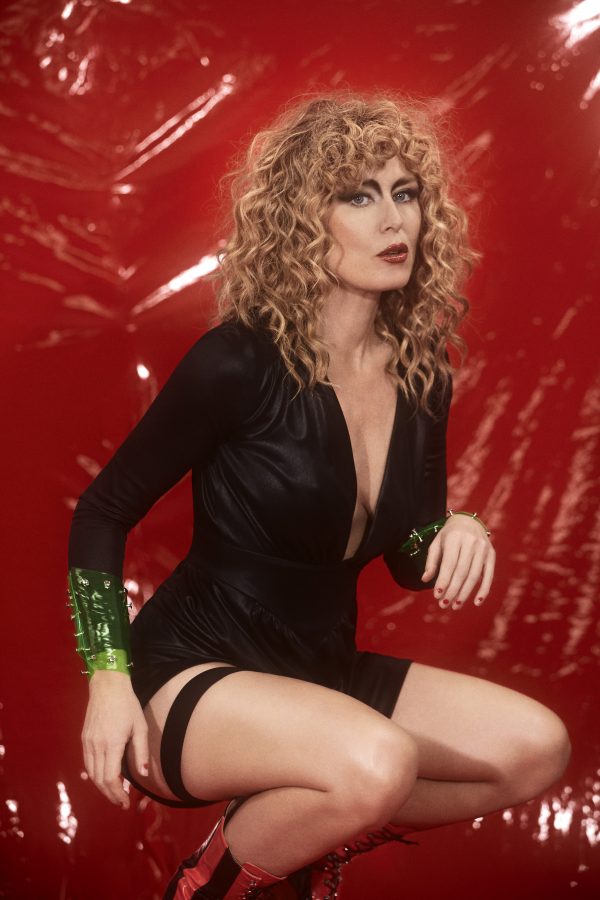 It was a typical late summer afternoon in London last year, well before… 'the thing'. I recall walking along the river, past couples walking hand in hand, all coffees and smiles, when an algorithm deep inside a Californian data centre wordlessly decided to play me the then latest Roísín Murphy single. I spent the following eight minutes and twenty-six seconds rooted to the spot by 'Incapable', as this pummelling house symphony slowly unfurled inside my head, and that darkly angelic voice cooed "… I must be incapable of love." If we're honest, pop rarely astonishes these days. And yet, and yet…
Almost 10 months later, I recall this moment as I'm dialling the ur art-pop legend that is Roísín Murphy, calling to discuss her new LP in a rather changed world – for life, love, music and a thousand other things.
So I suppose the first question in 2020 isn't so much 'where are you?' as where would you like to be?
Oh, that's a difficult question at the moment! It was a strange summer, so serene and at times, like a simulation really? It was quiet, but I spent August in Ibiza and I saw things I'd never seen before, despite having gone there all my life. It's normally so easy, but there was the feeling in the background of authoritarianism. All a bit of 'black mirror'.
You don't really associate Ibiza with that, do you?
Yeah. People say that they've come down really hard in Spain and the Guardia Civil were in full force everywhere. They were originally Franco's special police brigade with machine guns and all that. 'Black and tans' as we Irish would call them! But at least the sun was shining I suppose…
Maybe it's still too early to say, but for artists has there been any good amid all the weirdness this year?
I did an awful lot of good stuff here in, in the lockdown. I kind of enjoyed not having to get on the merry-go-round to go and do all the festivals, which I've been doing every year since 'Hairless Toys' came out. It was nice to have a summer and some real time with the kids where it wasn't interrupted at the weekends. But other than that, no, it's really fucking weird.
And being around anxious music business people is probably harder than normal people. Even when we're all smiles we're all like 'what the fuck are we going to do?' Agents, DJs, bookers. Every time when you forget yourself, things feel like a simulation. You realise where you forget we're a bit fucked.
Your new album's opening number 'Simulation', is quite something. I'm guessing you wrote it a while ago, but it feels horribly prescient, almost unnerving.
Yeah it's where we are. You go to the pub. You sit down and take your mask off. You haven't gone to get a pint yet. You get up and then you step out of the simulation, you're back into the real world. It's two dimensions.
As a Londoner, what do you think this period is doing to the place and its art?
It won't do art any harm. I think it might be positive and give rise to things. Art functions particularly well in times like these, it doesn't really have a point in apathetic times. It can kind of just drivel into pure pleasure or whatever, which is fine – you can get a lot from that too. It's times like this when art gets back its sense of purpose.
Unlike some of the more jaded albums people have been putting out this year, 'Roísín Machine' feels like a massive 'fuck you' to 2020. It sort of puts you right back in the nightclub and says 'strap in for a dark Disney musical ride!' Is there a visual sensibility to the way you write?
I think there is. Not consciously. I think it's just the way my brain works. The way I came into singing anyway was kind of from a conceptual point of view, rather than starting as a performer. I came in being reactionary and saying what we shouldn't do. I come to things with a vision.
How did this LP take shape?
It started a while ago. After Overpowered (2007), I thought if I want to dive deeper into club music the only person I can realistically do it with is Parrot. I get DJs approaching me every week on individual tunes, but I couldn't do it that way. I thought it's got to mean more than that or I'm not going to do it at all.
So, it's kind of a swansong for that kind of club music. We've come through a lot in the ten years since I first had the idea. By the end of that decade you started to see footage of raves being put in the Tate Gallery, stuff like that. So it's part of a curve, looking back to see who took which steps with this scene, one that originally developed totally out of control.
If it had come out back then maybe it would have been seen coming out of something like Hercules and Love Affair, or great stuff like that. We were more looking at it like a clash, where disco can be both Depeche Mode as well as Sylvester. I was reading about Danceteria recently, that was the place where that explosion of electro and The Cure and Larry Levan dubs and Nitzer Ebb could all come together with a hiphop art crowd all melding together.
I've had some say, 'Oh she's finally made a disco record!' and that's absolutely true. But, my idea of what disco is… is very, very, very broad. It's just any disc you can play at a club! Anyway, disco itself came out of massive hybridisation. Whether you think of Sylvester or 'Young hearts run free', or 'I will survive' or everything else that's really classic disco or even stuff like Earth, Wind and Fire, the clever-clogs disco like three intellectuals. So it takes all sorts.
So, to make a great club experience, you need all sorts in there. And yes, this is my simulation of that, in a sense.

And DJ Parrot was a big part of this exploration right?
He was the most capable of creating that sound, out of all the people I've worked with. He will sit in the studio, with his eyes closed, most of the time. He's a complete visionary. He absolutely knows how to focus and if you give him a job to do, that's within his grasp, it will be done. And it will be done with a rigorousness and a purity of vision that is just great.
And this project isn't just an album – it's a long series of singles. And just as important to this project are the remixes, particularly the Crooked mixes. They're versions really. Parrot would just put up a vocal in another room in our simulated club, and work on it as a dub idea, and there's a nice modesty to that, like the song isn't ever really finished. it's kind of the antithesis of saying "Here's my very important album!". It's not that at all. It's like in Jamaica, where even when the record is done, it's not done. It depends how you want to tweak the version, tweak the EQ, for the sound system. And the sound system's an instrument too.
It's the genesis of this album – to take that approach to the record. It's the Larry Levan thing. (does American accent) 'I got a great dance record Larry. What can you do with it?' That's where it started, but obviously underneath the influences is something that's very Sheffield too, always this dark throb underneath – so the euphoria bursts out of the darkness. Sheffield is the cellar of this building, the foundations even.
I was just thinking about 'Incapable' which kind of just stops you in your tracks. I think it's the first time I've heard someone essentially express a kind of euphoric emotional impossibility. Where on earth does that come from?
In terms of the song, I had a groove and so I went into a studio in London with an engineer and a few hours later we had it. It took a long time for him to get his head around it. Cause he was thinking who was going to dance to someone saying 'I'm incapable!' (laughs and sings a fragment of 'Guilty' by Barbra Streisand and Barry Gibb).
But I rather like the song because you don't normally hear a girl sing "I got away with it. I'm unscathed" in pop music. Normally we're supposed to be 'I'm entirely broken' (sobs), or "I ain't gonna play, I got my own money, I don't need you…" An awful lot of that. Instead, this is 'I haven't lost the energy. I got away with it.'
You know some mornings I look in the mirror and I think "I'm 47, I'm still fit. I'm still putting out tunes." Every day's a miracle you know? (laughs again).
Right. Now we have our headline! Don't worry – I'm not gonna do that to you. Narcissus has the same kind of confidence. Is it your take on the pop star experience?
No, that one came to me as a chant-y one, because I was just thinking how great the word sounds! And it was written before I was on social media – so it's not about that either. It was much more about how certain men in my life are ridiculously magnetic and beautiful. So, it's like the reverse of 'Incapable'. Here she's sort of saying, 'I'm here, ready to really love you, but beautiful and magnetic as you are, you don't know that when you walk into the room and everybody looks at you and everybody wants to talk to you and you can't see me, who's here waiting..'
It's basically about me being turned down again. As usual!
So now it sounds very Sheffield…
It's me trying to punch above my own weight!

There's a line in Shellfish Mademoiselle that I think will resonate with a lot of Kaput's readers – 'how dare you sentence me to a lifetime without dancing?' Dance must mean a lot to you, right?
Yeah dance and music are very unified for me. You know, I used to go see my Uncle Jim, doing jazz on a Sunday in the summertime and the band would play all day, and so I used to just dance all day. And I found this piece of footage online not that not long ago, it was of a kid who was about four or five, really emoting in the middle of a choir. Classic bit of click bait content. I put it up and my aunt was like, 'that's how you were, when you were dancing as a kid.' And so obviously the music was in me, you know, and I've always loved it. You know, a quick health message from me would be: Don't stop dancing! You can't dance with thousands but you can have a little party.
Luckily my husband has just bought a sound system off the old purple legging Spiral Tribe brigade for our place in Ibiza. Beautiful thing. Me DJing. Very cosy. Two guests in my club. And we danced all night, livin' la vida loca. It got quite cosmic at the end.
Two people? Nice. So, 'microclubbing', is that the new trend?
Microclubbing! C'mon! It's the future. We have to go back to basics and build it again.
"Roísín Machine"
is out 2nd October on vinyl, CD and download
from https://www.roisinmurphyofficial.com