a short story for the EU Tour 2023
David Bixby: "When you're in a cult, you don't know it's a cult"
1968 I graduated from high school and was turned loose into the world like a free-range chicken. "Grand Rapids was a medium-sized town with the Grand River flowing through it, widening its way to Lake Michigan. The lake was an inland freshwater sea 3% larger than the UK. The waves were surfable.
Lake Michigan had the most remarkable impact on my life. I lived at the beach in my cut off blue jeans. The endless summers were hippie paradise – smoking pot and dropping acid. A beach fire at sunset with guitar in hand is how we entertained ourselves. We did not have smart phones or laptops. What we did have is pocket size transistor radios and that was the leading edge of technology in its day.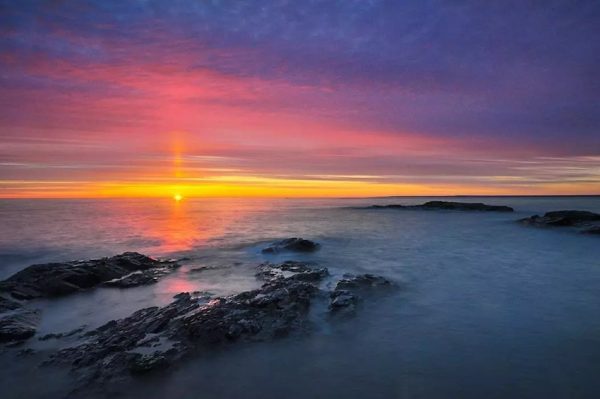 The Vietnam War was snatching us off the street to bleed out in a rice paddy or come home all messed up. A constant fear haunted the young men of America. The only other option was to go to prison or give up citizenship and go to Canada. We landed men on the moon. David Bowie released "2001 Space Oddity".
My lifestyle caught up with me and broke me. After a year of stumbling around in the void I turned to prayer. That changed everything. I found something beyond the borders of my reality. I began to write songs and found my self building a meditation group starting with four other men. It grew to 300 people and another Christian cult was born. Christian cults were springing up all over America leaving the church with charismatic leaders. When you're in a cult, you don't know it's a cult.
I performed concerts in high schools, colleges, and churches. As people suggested recording an album, I listened, and recorded 12 songs on a reel-to-reel tape recorder with echo capabilities and the birth of "Ode to Quetzalcoatl" was produced in Nashville, Tennessee.
I had more songs and the "Harbinger" LP came into existence. I have been writing songs ever since, capturing life experiences and American history.
I left the cult in 1974 and the music that I had written. In 2007, this music was resurrected as if it had a mind of its own. Collectors brought this work back. Guerssen Records in Spain reissued both LPs and here I am today. I toured Denmark in 2018 not realizing Ode to Q had made it across the pond. I look forward to another tour of the UK, Portugal, Germany, and Belgium coming up soon.
I want to thank Thomas Venker for asking the questions that prompted this story."
– David Bixby
DAVE BIXBY EU TOUR 2023
presented by Kaput – Magazin für Insolvenz & Pop
May 2 UK London, Café OTO
May 3 PT Lisbon, Galeria Zé dos Bois
May 5 DE Cologne, Jaki
May 6 BE Antwerp, Garden Sint-Amanduskerk
May 7 BE Ghent, Trefpunt