Edgar Wright's "The Sparks Brothers" is pop biography at its most joyful
The brothers grin
You don't need me to tell you to see "The Sparks Brothers", because if you've even bothered to read this far, you'll already know that few pop careers have ever been as intriguing as those of Ron and Russell Mael.
Seemingly on an endless quest to eventually produce every kind of music, and joyously out-of-time even in the few periods when they were having hits, this is a good time to check-in on the Sparks brothers. The film caps a great decade for the band's output from the FFS album, a collaboration with Franz Ferdinand (featured on kaput in a wild video interview by Mario Lasar and Roman Szczesny), to "Hippopotamus" (2017), "A Steady Drip, Drip", "Drip" (2020) and "Annette" (2021), a film collaboration with Leos Carax, featuring Marion Cotillard and Adam Driver.
Edgar Wright's new film is an unabashed fan portrait yet takes as its premise the idea that perhaps this is the best band you've never heard of – largely as Sparks' career has mostly taken root in the non-USA English-speaking world. Indeed, many Americans have assumed that the high-camp and glam stylings, or later euro-synth pop swerves of the band must mean that they hailed from the UK, with its predilection for sexual ambiguity. These misperceptions (or misdirections?) have been central to Sparks' appeal down the many decades of their output, married to Ron Mael's musical caprice and his brother's impeccably vaulting vocal abilities. Always shapeshifting, always unpredictable, always Sparks.
Given their longevity and many ups and downs, a documentary about Sparks is inherently a revelation, even for the professed fan. There are five decades of activity, and hundreds of jaw dropping clips, photos and appearances that of course one had simply missed. The attempt to work with Jacques Tati. An appearance in a disaster movie. Early super-8 footage with their father is rather touching, and pleasingly one detects a steely glint in young Ron's eye at about the age of 6 that seems to say, "I have plans, detailed plans…"
Theirs has been a peculiar journey, a career seemingly founded in the Brill Building era of writers-with-ideas-trying-everything and yet they've somehow found themselves once more on top in 2021. As I'm trying to recall something from their 25-LP discography, the search engine politely observes that: 'People also search for: "Are the Sparks brothers real?"'. Well, quite.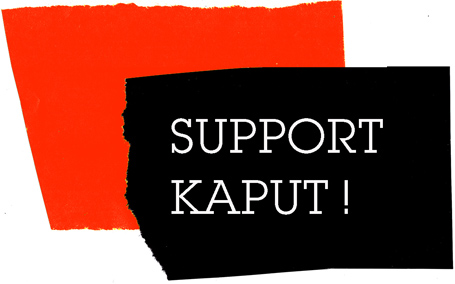 It might seem hard to reconcile living in a world where pop-stars now have direct relationships with tens of millions of fans through streaming music and social media platforms, that Sparks have continued producing music for 50 years, sometimes going a decade without gaining much notice at all. They've always remained enigmatic, while making wildly colourful music. Theres is a very studied and conscientious form of excess. Never about the drugs or personal breakdowns, and guardedly anonymous when off-stage, yet they've produced some of the most enduring hits of the 1970s and 1980s. If we were to one day read the news and it turned out that they were Time Lords all along, well… it would sort of all make sense.
We get the highs ("Kimono My House", "Propaganda", "Lil' Beethoven") to the lows ("Introducing…", "Balls", a bunch of others) and yet the duo's earnest and charming outsider attitude endures. They've retained a dry-as-a-desert sense of humour, like indulging aliens on a long-term mission to bend planet Earth to their will. Most of the talking heads are of course other musicians, from Flea to Beck, who sweetly share the same excitement and enthusiasm for the Maels' as when they too first spotted them on some TV hits show, back in well, choose your decade.
Anyway, the film is a wonderful portrait of both brilliance and bloodymindedness, of high-concepts and melodic zing, and a reminder that the best pop music should feel like it came from another world. This is a film about art, endurance and the focused madness that leads to greatness. You don't need me to tell you to see "The Sparks Brothers", but go see it.