Danielle De Picciotto & friends in conversation: Mary Muszynski
Mary Muszynski: "Find beauty in the place you are in and then amplify it!"
I met Mary Muszynski through a befriended robot-artist after one of my concerts in San Francisco. I found her very personable because of her naturally friendly but serious nature – and even more interesting after she told me that she is a landscape architect.
I am an interdisciplinary musician & artist who has spent most of my years in metropolises and I have had little contact with nature. Nevertheless, my interest in our environment has been growing for years, especially since it has become clear that global warming is increasing massively. For this reason, I have recently spoken a lot with professors, activists and artists who deal with sustainability and have come to the conviction that this topic has to be incorporated into all areas of our lives. Nature determines our culture, our health, our diet, our economy and our survival.
We cannot ignore it – and people like Mary Muszynski can show us important approaches in how to find new and fascinating ways back to a healthier relationship with our surroundings. So I am very happy to be able to be able to present her and some of her wonderful work here today.

Danielle de Picciotto: How did you get into landscape architecture? Were you always interested in nature?
Mary Muszynski: I was raised on the side of a mountain in Western North Carolina where my family owned 80 acres of forest. It was a steep slope on Cold Mountain. My early memories are filled with towering trees, the green light through the leaves, the creek, and the calls and sounds of the animals in the woods. I wasn't just interested in nature; I was in it all the time. That forest is still lush, it's actually a temperate rainforest, and so it's filled with plants at many different levels. The original trees had been logged, which I knew as a kid. It was a second growth forest, maybe 100 years old. Finding the old stumps and traces of the logging roads when my father and I would walk through the woods intrigued me.
We had moved to the mountain in the seventies and right away met neighbors who had lived the for generations. They taught me how and where to look for specific plants, medicinal plants, food plants, like ramps and ginseng, among others.
As a child I was connected with the forest, rivers, big areas of land that people considered 'wild.' As an elementary student I visited one of the most amazing landscape architectural sites in Eastern United States, the extravagant Biltmore house and gardens. At the time I didn't understood that someone had planned the acres and acres of manicured gardens. Actually it was a lot of people, but the main person who is recognized as the initiator is Frederick Law Olmstead. The man who coined the term Landscape Architect as I later found out.
When I was in art school at the Corcoran School of Art in Washington D.C. in the late eighties, landscape architecture resurfaced in my life through a friend. She had decided she would continue studying after graduating, but architecture not art. At the time I was interested in making sculptures from the windshields of wrecked cars and at night stenciling anti Bork & Regan graffiti on public buildings. This urban roving was my introduction to learning about architecture and public space. Since I never liked being inside, I wondered if there was an "outside" architecture.
I dug into books and found there was something like that and it was called landscape architecture. It turned out that a family friend was a landscape architect in Colorado. So, I talked with him on the phone and asked him a lot of questions. That started my journey to become trained in design, ecology, urban spaces and how people live outside on a whole, different level. I applied to several graduate schools and was fortunate to be accepted and to receive grants to attend my first pick, the Graduate School of Design at Harvard University in Cambridge MA.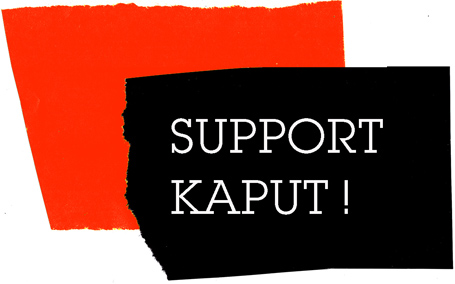 Video about a community garden – featuring Mary Muszynski from minute 5:52 on.
What is the main goal in your profession, or are there many different aspirations?
My main goal is to share what I loved about growing up on Cold Mountain so that more people are encouraged and emboldened to live in a way that works with nature. I want to connect people with nature in a way that they fall in love with and want to care for the earth.
If people would focus new attention on their place on the earth, the climate, the weather, the sun angles, the wind, even if their place is small so that they don't have a lot of plants or they're just in containers, it would still be an important, major connection.
It's amazing to see clients who have really struggled with plants, who've not weeded or watered their garden and who maybe have killed every plant they have ever had, become curious about their corner of the earth through my work. I typically meet clients outside for design meetings, a new experience for some people. When they are outside they start to see plants as part of their environmental home or, if it's public space, they see how their community will experience this place and the plants day to day. They suddenly become protective and want to know more about how to care for them, how to help them thrive. It's beyond just protecting their financial investment. It comes from an internal place where they begin to understand their space as part of the bigger world. In some cases, when they see the plants as living beings as well, this starts to make a deeper connection, a relationship. That replaces the thought that these are just objects that exist or don't exist. And when that happens it is a major win for all.
That's the big motivation for me – fostering a deeper level of connection. One that is beyond a transactional, momentary 'I give this, I get that' thought. I feel a home is a sanctuary, a place for grounding to let your guard down and allow other ideas and feelings happen. A place where "the rug isn't pulled out from under your feet", as journalist Masha Gessen has described it.
Nature creates a grounded place. Home can be a personal residence, or it can be the public commons. Nature creates a safe place for people to connect when they're outside their home or when they're in the commons, when they're in public spaces. Here in America, urban public spaces have always been difficult, at least in my lifetime. You need to be careful and maintain a sense of alertness and defensiveness in many ways, because there are a lot of problems that can happen. There's a lot going on. I have experienced it as a woman and a person who is very sensitive, but I know it affects everyone. You can see the difference in people's body language when they feel safe and when they don't feel safe. We all can learn with more ease when we are outside in a place that feels safe. This is something that should extend to everyone, not just privileged people or people in nice neighborhoods. This sense of connection to public spaces, which in turn connects you with your fellow beings and caring about each other. Right now, we are living in a deficit society. I believe we need a place to refuel caring for others and ourselves. In my profession I can contribute to creating public spaces or home gardens so that people can experience that safety and connection with nature. Then they can take that with them as they go out into the world and work with other people.
How can landscape architecture influence our environmental problems?
Mary: Since landscape architecture shapes our cities it entails a lot of solutions for influencing our environmental problems. I'm a tried and true supporter of the '70's slogan Reduce, Reuse, Recycle. This can directly translate into design landscapes, whether in a private garden or public space. Conserving resources like water and energy, eliminating toxic chemicals and plastic starts with attentive design. I'm very engaged in learning traditional methods of designing landscapes. Many come from historic European methods and indigenous practices from America and Australia. Often these use a natural system rather than replacing it. So instead of channelizing a stream into concrete, it is more sustainable to increase the planting of the stream bank, to create more soil, that can absorb storm water and reduce flooding.
There are a couple of instances that almost every project can use. One is keeping soil and rain water on site. For instance, when a foundation is dug or trees are cut to make way for the new design, both can be reused on site to capture the carbon, reduce the amount of energy required to haul off from the site and improve the soil. These are real environmental benefits of planning in design. A German example is HugelKultur. In my area of California, we have a desert-like climate with about 8 dry months each year. Our water is pumped in from the Mountains using electricity. Selecting plants that are adapted to this climate or native plants that are endemic to this area and are fitted to the water cycle will reduce water neccessity. Capturing rainwater in shallow swales on site is a way to recycle water that is naturally available.
Are there any recommendations or insights you can share from the area of sustainability?
In addition to the ideas I mentioned before, a shift in thinking is needed. Opening to and embracing a broader understanding of beauty. Cultivating a sense of wonder for plants that are adapted to your site or native to your area. Let go of nostalgic plants that remind you of another time, reflect the style of a different a place and which likely require more water or more resources, chemicals, efforts to thrive. Find beauty in the place you are in and then amplify it!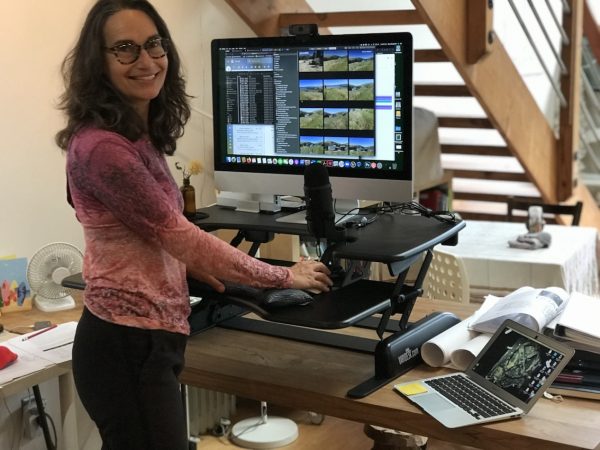 What do you think are the most important or most inspiring things happening momentarily in the world concerning nature?

I think there is a great amount of attention and even affection being given to the ocean right now. There are amazing films recording new views of the ocean, sea life and the culture and livelihood of people who live from the ocean.
Another inspiring action that's taking place is the youth environmental movements against oil economy such at Standing Rock with the DAPL oil pipeline or the call to action by Greta Thunberg. And I think in addition to those, science has been gathering information about our natural world in a way that we've never seen it before and is starting to understand it in a new way. With this existential crisis of climate change looming over us, science is pushing boundaries in understanding complex environmental interactions. This knowledge can inform our decisions as individuals and cultures. The sustained attention by the scientists, by the activists, and by impassioned people who want to pay attention and bring voice to the earth are all very inspiring to me.
What projects have you collaborated on that you found, especially inspiring?

The most inspiring project and one that continues to inspire me today was from 14 years ago in Tucson, Arizona called Tucson Mission Gardens. Initially the city wanted to recreate a Spanish mission with museums and plazas on a landfill. I had a lot of difficulty with this idea because of layers of colonialism and genocide that was the main part of the Mission system. However, there was one corner of land that archeology had discovered was the site of cultivation for at least 10,000 years. Next to the city of Tucson is a large area that is the current home of the Tohono O'odham people. It's a fraction of their original land, which included the city of Tucson. Archeologists began a conversation with the elders of the Tohono O'odham. This discussion rolled into the design, of which I was the lead designer.
This design conversation expanded to include the Latino community and the Chinese community who also farmed this 5-acre site. The design research included identifying the different uses of irrigation and rainwater capture.
A key part of my role on this project after doing the conceptual design was working with farmers from Sonora, Mexico, just over the international border. As it was a public garden, the park department maintenance crew was to take care of it, but as it was unlike any other park they had worked on, they felt uncomfortable. However, most of the men and women had family across the border and were interesting in learning traditional methods of orcharding and water use. In a public park system, maintenance can become very routine so we drove the farmers up from Sonora and arranged workshops with them to show the maintenance crew traditional techniques like grafting with scions, that they had not done before.
It was very gratifying to reconnect these people and to provide a space for heritage plants that had been sourced through an oral history project, based on conversations with people and taking cuttings of their plants that they had. For instance, a large old grapevine in a backyard had a family story linking it to their great grandfather and the Mission.
As the designer of the garden it was exciting to collaborate with the different voices to reveal layers of cultures over thousands of years and to make it a working farm. It was the only part of the larger 25-acre project that was built. It continues to be cultivated by volunteers.
Do you usually work alone or together with people?
It's a mix of both. There are many hours of creative time, where I'm in the studio. Most of this time is spent alone. I need to focus and concentrate on the design, drawing out the details and plants. I enjoy working with architects, engineers and contractors on technical details of structures and systems. Collaborating with the clients, whether they're individuals or families that want a garden, or communities, institutions or public entities is very important to my process.
This is a very collaborative field. No one can do it all on their own. I like relating to people who might not be creative but have great ideas or might not be able to articulate something and finding a way to bring that out for them. The person who lives at the site or on the land is an expert on many things. I look to understand the place and the future design through their eyes.
What are you working on momentarily?
Right now I have a total of 5 projects, 3 in construction and 2 in design. One is very small, just 25 feet by 25 feet. The largest is about 4 acres. I'm working on my business to create new collaborations and to find opportunities to speak about resilient gardens and landscape architecture.
I'm also volunteering as steward of a public garden I designed for a memorial to Thomas Starr King, a slavery abolitionist who made a tremendous impact on California history.
One of my projects is in Madison, Wisconsin and this will house an artist in residency program. It will have a new building, and we will be using prairie and shade plants that are native. It's exciting to learn new lake edge ecology.
What are your plans/ plants, for the future?
For the future gardens and parks need more plants that are native, that support pollinators and that are adapted to site conditions. We need to be thinking 10-20 years ahead and what kind of climate we will have and what plants can thrive. We need natural beauty at home and in our urban common space. My plan is to keep making thoughtful designs, work with great collaborators and develop strong roots.