Jayda G – Interview
JAYDA G: "MORE THAN JUST AN IMAGE"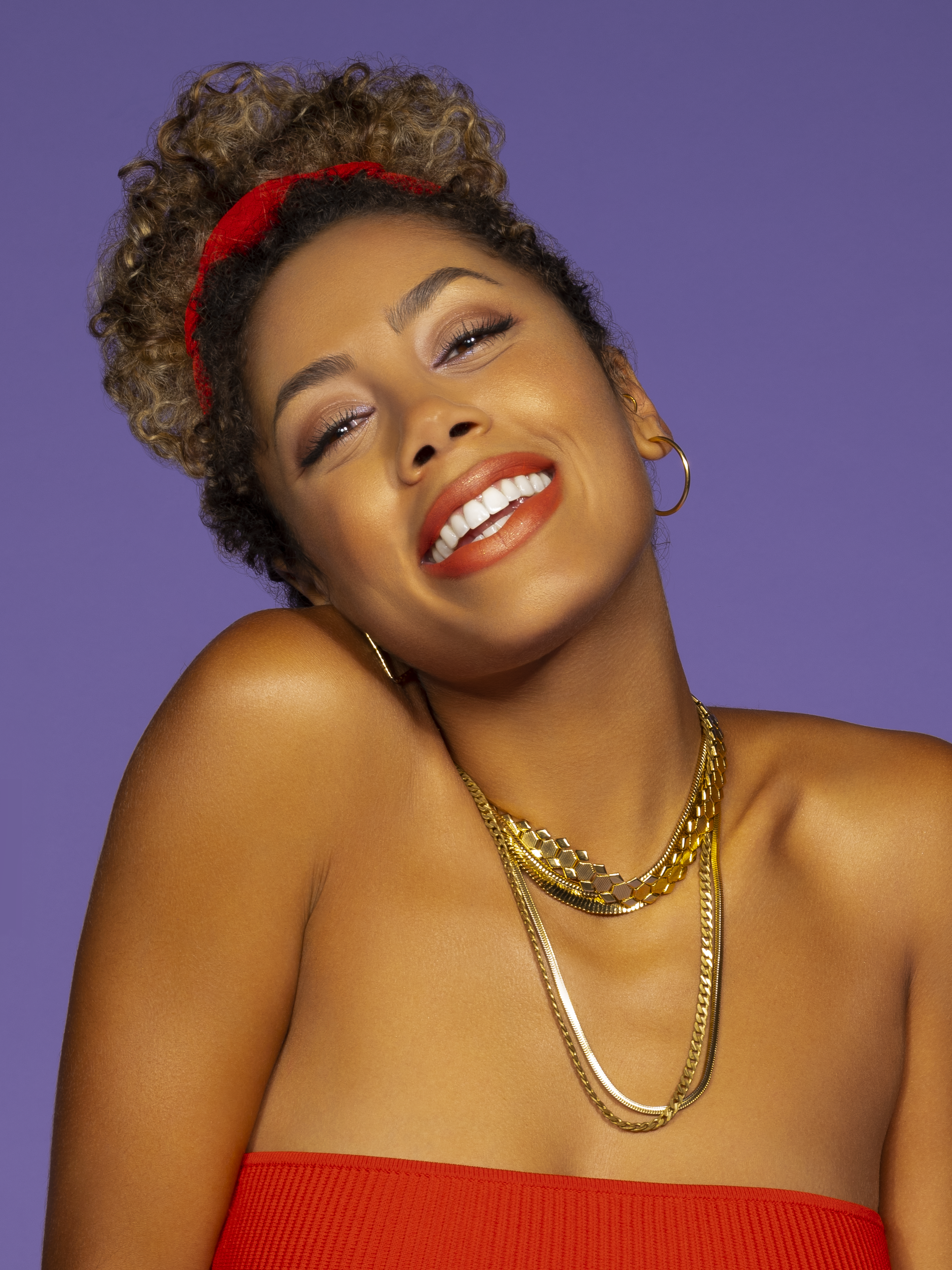 Jayda G will release her debut "Significant Changes" on Ninja Tune next week. Ninja Tune is also the home for artists like Peggy Gou and Helena Hauff. Jayda has been living in Berlin since 2016 and was born and raised in a small town near Vancouver, Canada. Since 2015, she has released several EPs, mostly with DJ Fett Burger (whom you might know from his Sex Tags Mania releases), on the Freakout Cult Label, which has been run by both of them until 2018.
Her Boiler Room Set at the Dekmantel Festival 2017 in Amsterdam has generated a downright hype about Jayda G. All of this, although she didn't lay on terrific digging skillz, but rather depended on classics by TLC, Debra Laws, Baby-O, Ain't Nothin' But a Party or similar youtube-click-hits. Just like during her first Boiler Room Set in 2016 she didn't go out too far on a limb with her mixing and did play one crowd pleaser after the next on that summer day in 2017.
So, what was it that made Jayda G so interesting?
And is Jayda G even about the music or is her image at the forefront?
"I am concentrating on my artistic output"
I am meeting the artist who these questions are concerned with at the Berlin office of Ninja Tune to find out what is behind the hype and the album "Significant Changes". Jayda G is charming from the first moment on, she smiles a lot and is not the slightest bit pretentious. You just have to like her. She embodies something very down-to-earth and at the same time, she has the smile of a true pop starlet. She seems adjusted, straightforward and reflected – which is proven by how well she is prepared for her promo day and how hard it is to break through her reserve.
First I want to know from her, why she is rarely up for photo shoots and rather prefers to stick with her own images than the vision of someone else. The answer is not very difficult for her. She tells me how tired she is of being reduced on her appearance. If you do an interview with a photo shooting, everybody looks at the pictures. And she does not want to be defined by what she looks like. There are only the bare necessities on Instagram and for this album, there is only one promotional photo series. The reason for this is that especially for her first album she does not want to be recognized for her image, but for her music:
"I am pretty conscious with my public image. I don't like taking a lot of selfies. I noticed that a lot of other female DJs are handling this differently. They do want to prompt their career, but in the end, the image becomes more the focus than the actual work. So I definitely make it more about the artistic output than everything else, that's what I want to be the focus. And that's what I find more interesting."
When I ask if the club crowd perceives the music differently because she is a woman, Jayda G points to the lyrics of "Move to the Front", where she calls upon someone to come to the front and dance. The lyrics address first and foremost the women since she likes female energy on the dance floor. At the same time, she tells me about the significance of being female, PoC and a DJ.
"Growing up in the 90s means I didn't see a lot of artists who looked like me, being black or mixed. So when you do see someone like this, it is really meaningful and I really wanna be conscious with that. Cause for me being a female DJ and a black female DJ, I started realizing, how much that means to the people who look like me and to see someone who looks like them. To them, it gives them more confidence, basically seeing themselves up there. So the most meaningful thing in doing this kind of work is having young girls coming up to me, saying that "seeing you doing your thing, gives me confidence doing my thing."
Therefore Jayda G emphasizes her role as a potent artist all the more. She answers the questions if she produces her music herself very vociferously:
"I definitely do all my own production work, that is a big thing for me. Actually, a lot of people don't know that I produce my own music, most of the time they think I only DJ. Which also just goes to show how people can put you in a certain box very quickly. But I think, this will change once the album is out."
We both smile because we are quite thankful that we don't have to talk about the remaining being-a-woman-menstruation-boys-girls-image-stuff and are really happy to talk about her: as a person, as a producer, as a DJ and of course about her debut album.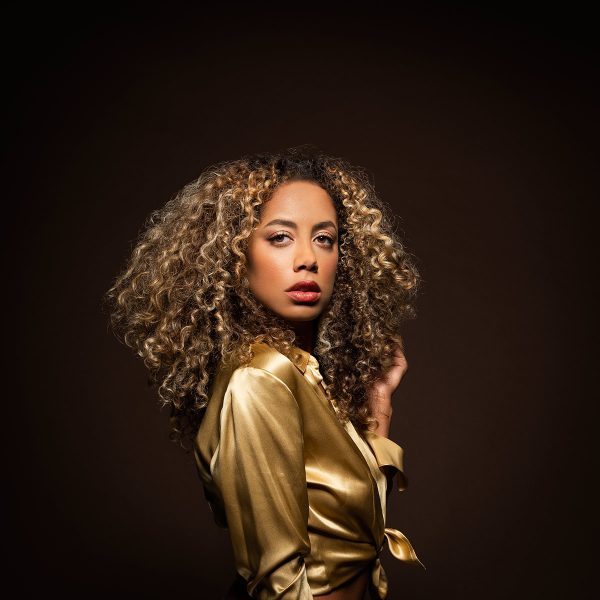 What is the trick?
"Significant Changes" isn't an album in the proper sense, not a best-of the last month, not a succession of tracks that are all compatible for the club.
There are club tracks on the album, but it is more of a "listening album", says Jayda.
Although a significant story does not develop, but there is a more simple dramaturgy on the A side and the B side of the record. Through this, the tracks are recharging one another and the different genres, combined by Jayda, are becoming more distinct. The compatibility of the tracks is remarkable, they fit in numerous situations and the album covers a broad spectrum. She combines Chicago house, disco, soul and trap. A mischievous person would say that the record contains something for everyone. The character of the album was important for Jayda by all means.
Ultimately, everything is important to her, she says. She describes herself as a perfectionist and immediately starts to laugh. She tells me about a discussion she had at Panorama Bar with DJ Fett Burger in December 2018, about the constantly recurring question about the trick to produce really good music: "Both me and Fett Burger just said there is no trick. You gotta listen, you gotta work, you gotta put it in the time."
That is why she is spending a lot of time in the studio and does not go out to party or get wasted like everybody else in Berlin. Jayda G is incredibly straight, she is serious about her music and likes to spend time with her family in Western Berlin or into nature because she likes how quiet it is. That is what differentiates her from many of the musicians she knows: "People always ask where I go out in Berlin. But I never go out, because that's what I do for work. If I have a day off, the last thing I wanna do is go to a club. I just wanna chill out, go to a café, actually see my friends. I moved to Berlin to be closer to my family, to make touring easier. I did not move here to become a DJ. So I guess, I am a bit different in that sense."
Happy, almost sparkling
Jayda G is herself. She likes being independent. That is why she founded her own label JMG Recordings in 2018 – "this is the place where I can just release my stuff and can do whatever I want. I really like that." And this is why she hesitated at first when she got the offer from Ninja Tune. In the end, she decided for it because they allowed her to realize the album under her own conditions – Jayda G decided on the sound, collaborations and also on the due date. Before signing the contract she told the label not to contact her, she would tell them when the album is ready.
For "Significant Chances" Jayda G only collaborated with people she knows well and understands, like Ilari Larjosto, her mixing & mastering engineer from Helsinki. This connectivity is palpable: When I listened to the album for the first time, I not only recognized the reinterpretation of classic Chicago house, but also the style in which the tracks are mixed and mastered. Despite the sound quality of her mastering studio Haista II in Helsinki, the album has an unconventional 90s sound aesthetic, especially the tracks "Renewal (Hyla Mix)" and "Missy Knows What's Up". She once more laughs once I mention this, and says "yeah, that is exactly what I wanted to achieve."
During the tracks "Unifying the Center (Abstract)" and "Renewal (Hyla Mix)" you can sense the influence of R&B and hip hop from the 90s, TLC or Aaliyah are prime examples of references. "Stanley's Get Down (No Parking on the DF)" and "Move to the Front (Disco Mix)" on the other side are dominated by a disco-like soul-funk, a sound you also know from her DJ sets. In comparison to the dark, very energetic deep house that has been making a come back lately, Jayda's album seems very happy, almost sparkly.
DJ culture can be very vapid
Jayda uses a lot of sound sources for her production: digital, analog (preferably made by Roland) and also sounds from her surroundings, for example, field recordings from whales. She found those while working on her album and simultaneously finishing her master's degree in "Resource and Environmental Management". It surprises me when Jayda emphasizes that the decision to include whale song on her tracks does not have a political background: "I don't think I am necessarily being political, but the DJ culture can be very vapid and everything can feel less meaningful, maybe it seems political in contrast."
I do not entirely believe her. On the track "Missy Knows What's Up" the voice of Misty MacDuffy appears, a biologist for the Raincoast Conservation Foundation, which is a direct reference to a Canadian court case concerning whale conservation. And additionally: Her master thesis is about the ramifications of human activity on orcas in the Salish Sea.
"I do miss my scientist community. It is the exact opposite of the DJ community. Cause being in the scientist community is night and day compared to the DJ community. I consequently try to bring this into my DJ life. For example, I toured in New Zealand in November and December and I ask the New Zealand promoters to take me hiking for a couple of days and they were like: Wow, you are the first DJ who asks us to take them out hiking. And I said: New Zealand is known for its nature, I wanna go outside!"
To answer my final, probing question whether she thinks that the club can be a place to negotiate political contents, Jayda G emphasizes, that for her as an artist it is important to address things that bother her: "I think it is about voicing what you care about." Apart from the exploitation of the oceans, for her that would be the environmental toxicology caused by humans, questions of equality, breaking down hierarchies and being different – and also the self-affirmation as an artist to me more than just a pretty image.
But what is "more than an image"?
Jayda G tries "to be herself" in every sentence so she can distance herself: from the image concepts and clichés about DJs who party too much, from the scene, that is not meaningful enough, and from female DJs who post too many photos online. All of this although we have known since Underground Resistance that the scene can be political, since Beau Wanzer that molecular biology and music are compatible, and since Helena Hauff that you don't need social media to be successful.
But if you grew up in the 90s and didn't have any role models, if there was nobody who looked like you, black or mixed, who was also female, who are you supposed to identify with besides your own function as a role model for the next generation?
Translation by Denise Oemcke