Videopremiere – Nacht84  – "All Lights Down"
Nacht84
Until now, Felix Nisblé has been known primarily as the protagonist behind the techno imprint Blint. But his interest in music by no means stops at the club door; Nisblé is also drawn to performative band environments and poppier sound designs. You could get a first glance of this with his Institute for Pop Music (of the Folkwang University of the Arts) supergroup Tired Eyes Kingdom, with Nacht 84 he is now on his own, spotting for new lights in dark nights.
Kaput is very happy to premiere the video clip for "All Lights Down" today.


Felix, the film "All Lights Down" from "Nacht 84" serves as the basis for your video clip. Whats up with this project?
Felix Nisblé: The clip is the music video for the first single of my project Nacht 84. The video was created last year in collaboration with two friends, Roberto and Juan Pablo Zamora. The two are brothers and run the production company Fën, which specializes in environmentally sustainable film productions. During the first phase of the pandemic, the two were in their hometown in Chile, shooting their first short film, "Mar& Cielo." When they were back in Berlin, I showed them a couple of my songs and that's how the idea came up to create a music video for "All Lights Down".
How did you come to contribute the soundtrack?

I'm glad you are using words like 'film' and 'soundtrack' because we played with that aesthetic on purpose. Even though the song is the basis for the clip, the whole thing is definitely a co-production between Fën and Nacht 84. We made all the decisions and also wrote the script together. At that time, I watched a lot of "Atlanta" and we all wanted to bring a lot of neon lights. So the idea came up, that the camera follows a group of 5 friends into a typical Berlin night. A short anecdote about this: The group of actors didn't know each other beforehand, except for two of them, and I was terrified that it would end up looking totally casted and unnatural. But the group was vibing right away and now they are all friends and even work together in different constellations.
"All Lights Down" is a , I quote your info, "happysad loveletter to the highs and lows of (Berlin) nightlife and a bittersweet meditation on being lost". Even though I think I know of what you think, I'd love to hear a bit more from you about your observations of those high and low moments of Berlin nightlife.

When I wrote the song, the association with nightlife didn't really exist. 
It only came later in connection with the video. What fascinates me about nightlife is the ambivalence and the fine line between the endless fun and being lost at the same time. New connections are made, but they also dissolve very quickly. So it's about fun and it's about parting. In this realm, I'd say we all brought quite some expertise to the set. That's why we decided to create this modest audiovisual monument to nightlife.
So let's take a look at the clip:
You're primarily known as a producer and DJ under the Blint label, which stands for energetic techno. How did you come up with your second artist identity Nacht 84?

The songs I've been making over the last few years have been so different from my clubby stuff that it was about time to create a new alias. 
You can still hear the club in between the notes, but there are also influences from artists like The Avalanches or Space Afrika, whose music I really love. The combination of beats and club references with pop arrangements which break up into short soundtrack passages, fascinated me a lot in recent years and I kept exploring that direction. 
Also one couldn't really go out in that time. But I think soon enough it will be time for me to release new club tracks.
Did you find it easy to bring in so many feelings?

It is not difficult for me to bring feelings into music. That's kind of the job isn't it? Even in a techno track you bring – best case scenario – your feelings. So the question is rather which feelings you allowing for yourself to take over. Making a dark club track is great, but it only connects to a small part of my emotional world. So I found it exciting to explore this new form of expression. I also think it would be somehow dishonest to myself to hold it back. Anyway, in the end, all I can do as an artist is to create something and hope that someone else feels it aswell. So I thought to myself, fuck it, I'll just jump straight in.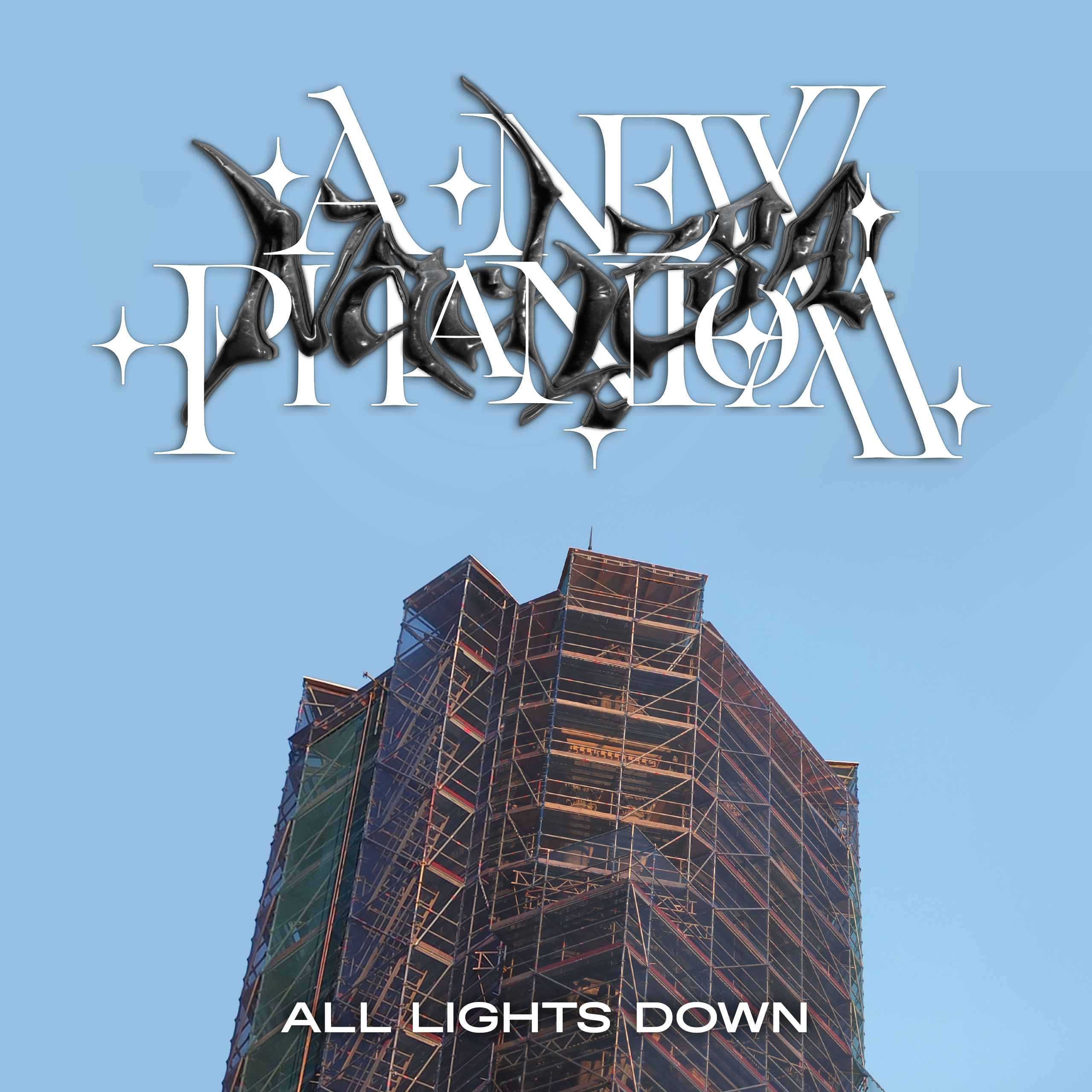 "All Lights Down" is the first single from your upcoming album in April. Would you say the song is representative of the album?
We chose this song mainly because Roberto celebrated it so much. That's how "All Lights Down" became to be the single. Its hard to say whether the song is representative. The album has kind of overall sound, but the songs are also quite different from each other. One song was written together with Elif Dikeç (from earlier Tired Eyes Kingdom) and on two tracks Marie-Claire Schlameus plays the cello. FOOOL contributed some guitar and oh yeah, the great guitar on "All Lights Down" was played by TCV. The song is definitely one of the poppiest numbers on the album. But for the headz who are not so into it, there will also be tracks that are more beat-heavy and instrumental.