Kulør 10 & Kulør 11
Courtesy & Daniel Hjorth: "Night Journeys" & "Leben"
The pandemic has undoubtedly brought much suffering to our world, and its further ripples and the accompanying aftershocks will be with us for a long time to come. And yet, positive individual derivations can also be attested in isolated cases, even if this is of course only a small consolation.
The Danish producer and DJ Najaaraq Vestbirk, better known as Courtesy, has recently been able to break out of the DJ daily grind, which has caused her burn-out syndromes and depression, and start a family and live out new artistic impulses. 
Night Journeys", a gentle post-trance trip in four episodes, nourished by pandemic-induced insomnia and accompanying panic attacks, bears witness to this. As is often the case, art (in her case, music) provided relief: Najaaraq played herself into a mantra on the synthesizer and back to sleep.
The compositions continued to accompany her, however, and can now be found on "Night Journeys," named after a series of paintings by New York painter Lee Krasner, who also suffered from insomnia after the death of her husband Jackson Pollock. The four tracks of the ep, released on the Courtesy-operated Kulør label, have to do with Courtesy's energetic techno and hyper-trance sets only in the form of fragmented sound references; "Night Journeys" prefixes trance with ambient writ large.

Also released on Kulør is "Leben," the debut monograph by Daniel Hjorth. With his sensitive observations of the city architecture and people of Copenhagen the Danish photographer transports a similar basic mood as the music of the label. You can hear the sound of this city in them, so to speak, which in turn is also deeply inscribed in the sound of Kulør. Hjorth is not afraid to leave the streets and protagonists behind and fade into the inner desert landscapes.
It's nice to see how free and detached from the constricting club conventions a label like Kulør operates.
__________________________________________________________________________________
If you are in Copenhagen this week, make sure to attend the "Night Journeys Performance by Courtesy & Esben Weile Kjær" at Den Frie Centre of Contemporary Art, Copenhagen.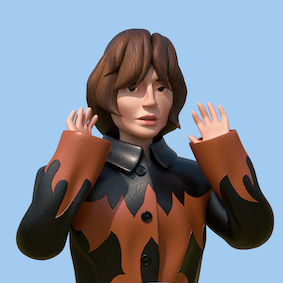 More Courtesy Live-Performances ahead:
May 4, Berghain, Berlin
May 11, Tolhuistuin, Amsterdam
May 19, Hotel Cecil, Copenhagen
Jun 7, Village Underground, London
Jun 11, Primavera Sound, Barcelona