(Club) Record(s) of the Month
Bleeps, house fragments & science fiction soundtracks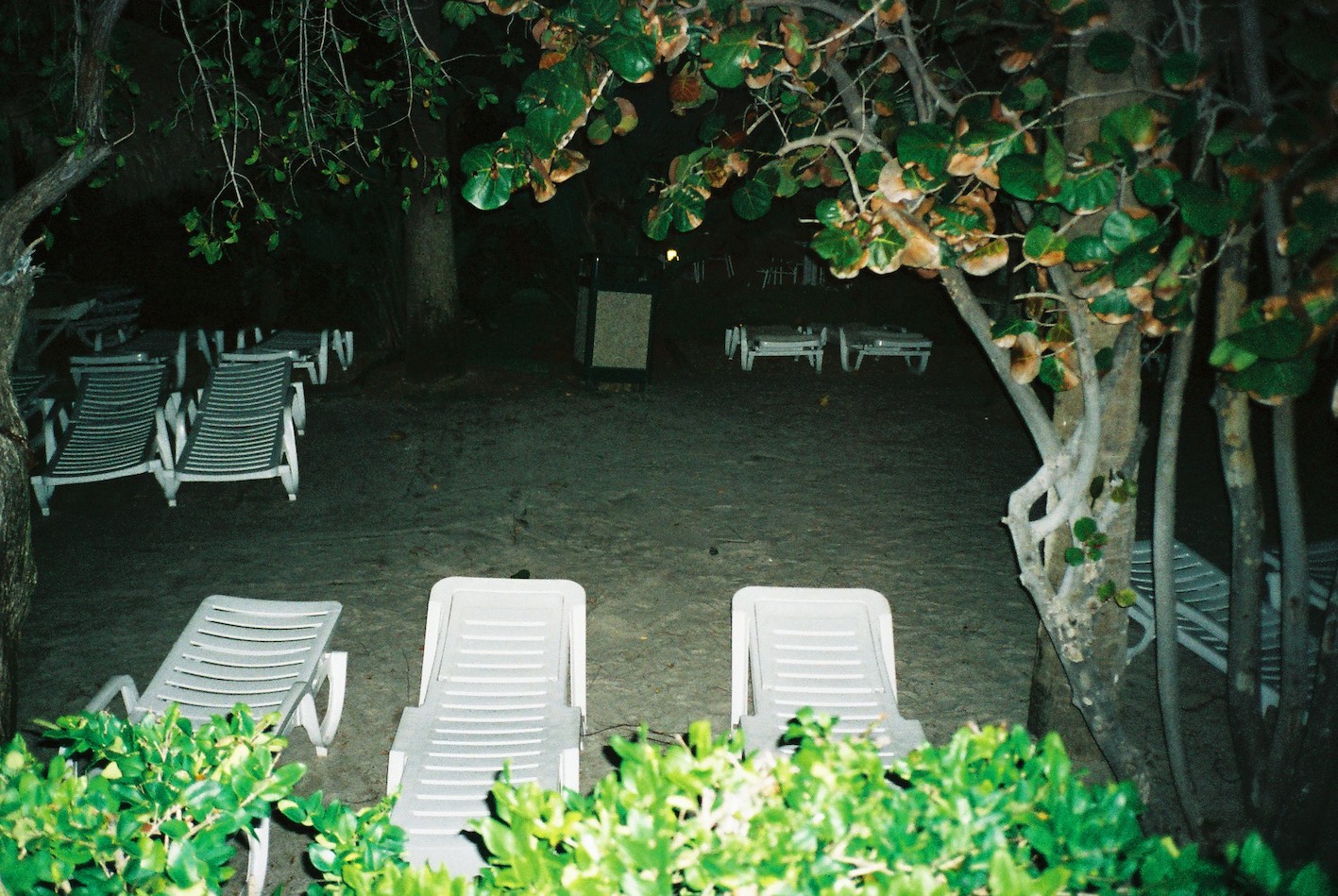 Air Texture VIII Anthony Naples + DJ Python (Air Texture)
The "Air Texture" series of the eponymous New York label goes into the next round. After editions curated by, among others, Rrose & Silent Servant, Deadbeat & Dj Olive and Steffi & Martyn, this time, under the direction of Anthony Naples & Dj Python, such diverse producers as Aurora Halal, Huerco S. and Meitei are gathered. What they all have in common is that they call the cultural Bermuda Triangle of East Williamsburg, Bushwick and Ridgewood home and their artistic biographies are closely linked to local clubs such as Nowadays, Knockdown Center, Elsewhere, Bossa Nova as well as party series like Mutual Dreaming and Dweller. Air Texture VIII impressively shows that in the shadow of the Big Apple there is still a vibrant techno community that doesn't have to hide from Berlin.

DJ Stingray 313 "Gognition" (Lower Parts)
On this this re-release on the Athens-based Lower Party label, DJ Stingray 313 presents himself quite soulful, a bit off-path from his primarily rhythmically striking techno tracks. The commitment to deep, housy feelings suits him well, especially since the magical Detroit atmosphere of course still floats omnipresent with, just listen to the slowly building surface on "Acetylcholine".


Nebenprodukt "Los Angeles 2029 (In Tribute to Terminator)"
Kan3da "Number 28 (In Tribute to Akira)"
It's not far from the soundscapes of DJ Stingray 313 to the future scenarios that the Spanish label Electro Records explores sonically. On (double-maxis) they dedicate themselves to classics of science fiction cinema. After editions of "THX 1138", "2001 A Space Odyssey", "Blade Runner", "The Thing" and "Tron", this time "Terminator" and "Akira" are interpreted melancholic-electroid by Nebenprodukt and Kan3da. No milestones but likeable homages.
Erol Alkan "Automatic (Palms Trax remix)" (Phantasy Sounds)
And so on to the hits category. Erol Alkan asked Palms Trax and LA Priest for a generational meeting on the occasion of the Phantasy Sounds 100. While Alkan's original version wildly twists the knobs and the dubby-wounded way is the goal, Palms Trax ventures into more ecstatic realms in the footsteps of Daft Punk before former Late of Pier singer Samuel Eastgate breaks up the track under his LA Priest signet between bleeps and house fragments.

Baby Ford "Monolense" (IFACH)
Romanthony "Let me show you Love"(Glasgow Underground)

Dance music is known to be a fast business. The track culture generally knows only a short half-life, the noble claim should be to always play the latest records at the time in the sets. That said, classics also have their place in the dramaturgy of the night – tracks like "Monolense" and "Let Me Show You Love", both of which will be reissued this month. With "Monolense," Baby Ford released a glittering techno diamond in 1994 that knows how to combine the yearning soundscapes of ambient music and the excitement of minimal techno, a track made for endless repetition in the club culture time hole. Whereas with "Let Me Show You Love", originally released in 1994, Romanthony has created an ecstatic hymn for the magical hour of sunrise, which even when listened to at home in the afternoon still gives you goosebumps.