"Plural", by Gustavo Lamas, contains multitudes – An essay by Pablo Schanton
"Plural" refreshes its own space and time, overriding its original Zeitgeist"
"Plural", by Gustavo Lamas, contains multitudes
2021. The pandemic doesn't yield. With the first track in the new edition of "Plural", by Gustavo Lamas, I'm overcome by flashes – flashbacks – from a very different life: life in 1999. I had never thought I would envy a generational experience I had had myself. I remember the envy provoked by that of others, those who had lived the golden 60s, when comparing the intensity of their youth with what came later, when "the dream was over" and other disappointments ensued. You always felt that you had spent your days in a time that came merely "after". That the party was over, and that others had enjoyed it. Bad karma, bad luck. Today, with the first beats of "Plenos" – especially with those afterparty morning whistles, and when the tom drums and other percussive jewels start to come up -, I am surprised by flashes of smiling faces, closed eyes, glimpsed gestures, rising daybreaks, never ending dawns, open arms, mentholated lungs, physical contact, sweat, perfume evaporating, a touch. Those who have experienced those dancefloors (in the open or in basements), which lasted all night long and until the crack of dawn, know exactly what I am talking about. "Plural" closes the 90s with a record of the communal affects promoted by the great collective psychodelia we were blessed to experience as Generation X: rave culture.
Hence the plurality of the title, a conceptual umbrella for the other tracks, which in their names treasure a mute "us", an "us world". Dance music industry was still wet behind its ears. Same for the internet. "Plural" embodies those kikis, those chillout nights. "Plural" reminds me how happy I was in the 90s. I'm sorry: how happy we were.
However, this new "Plural" – remastered with greater sharpness (the plurality of layers becomes clearer) and re-ordered/re-invented for Amplio Espectro by Carolina Stegmayer and Ismael Pinkler – refreshes its own space and time, overriding its original Zeitgeist. Back in the day, "Plural"'s melodic dub synchronized with what in Germany were doing Basic Channel, Porter Ricks and Wolfgang Voigt in some of his experiments (he would be later in charge of mastering Gustavos's following record, "Celeste") without losing sight of the reggae-pop pulse of Saint Etienne's 1991 version of "Only Love Can Break Your Heart" (Saint Etienne was one of Lamas favorite bands. He physically resembles Bob Stanley, by the way). Today, at a distance from that electronic context, it's easier to hear Gustavo's musical originality. He had just edited "Disperso" on his own, a collection of tracks in which the sampler, more than an instrument, was a constructive principle. No computers so far, let's make it clear. In "Plural" he is still working with his Ensoniq ASR 10, and sporadically resorting to a Casio HT6000 keyboard, but this time the ear is more focused on textures than on references. Sound sources? Fitting for a decade in which a cover showing people at a record store reflected a ritual (Cfr. Dj Shadow), many sounds flew into "Plural" after a careful musical treatment, stemming from bossa nova, soul and soundtrack records on vinyl, all of them bought at one dollar. When a dollar was one Argentine peso. And I'll dwell on this for a minute.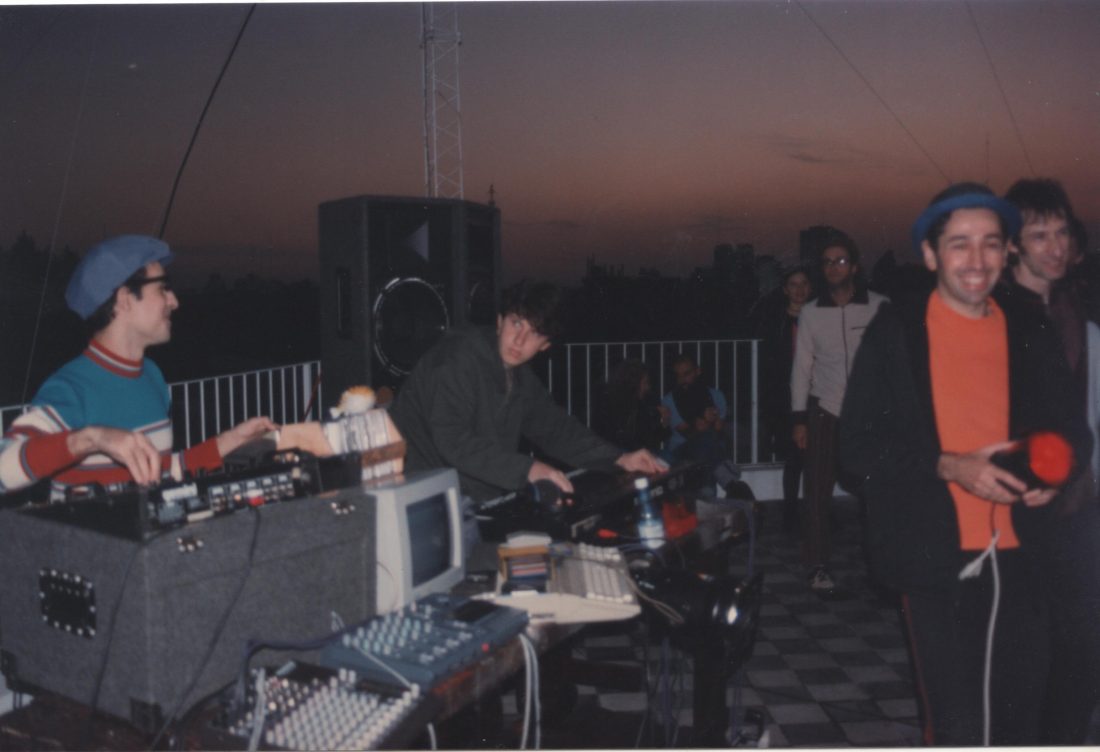 The 90s – the Menem years, or, better, the (Minister of Economy) Cavallo years – coincide with the post-soviet imaginary of "globalization", which added to the feeling of sharing a global con-sensus with an international "us". It seemed Argentina was included in a new world order, and we could dream about a subculture without borders. A dream come true with the inclusion of two tracks from "Plural" – "Plenos" and "Enamorados" – in the compilation album Elektronische Musik Aus Buenos Aires (2000), released by Traum, the Köln-based small label that would soon release "Celeste". This is why today, far away from the dreams of globalization, it's easier to savor what's "Argentine" in "Plural", which back then was fused with the European avatars of rave culture electronic music. Note: "Plural" is Argentine music conceived before the 2001 crisis, after which we woke up again in Latin America, and in our hinterland; our real compass, that in Buenos Aires tends to be foreclosed. The musical outcome of that awakening was so called "digital cumbia", which opened paths in the first decade of the new century.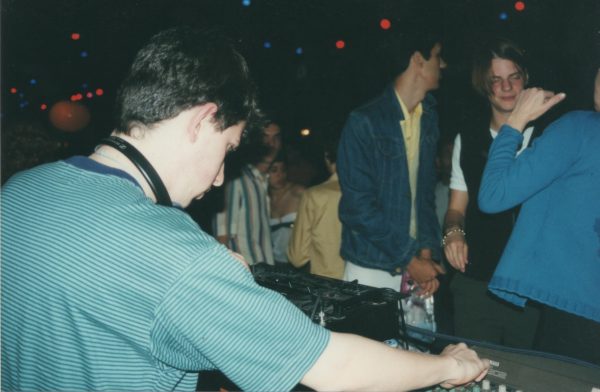 Triple R and Anima, the couple behind Traum, heard elements of tango in Argentine electronic music from the 90s, inspired by Daniel Melero's masterful mark. I know: all non-Argentines hear tango because they are not from here, and it's clear that the marketing around tourism and what is taught in high schools around the world about this country remain deeply ingrained. But… I remember dancing "Enamorados" one Sunday evening by the Riachuelo, on the terrace of Fundación Proa. Slow strobe lights over the dirty water of a river erasing itself in the sea. "Enamorados" was the closing track of the first edition (1999) of "Plural", which was the first album of Fragil, a label that had me as curator, Diana Ruibal as director and Alejandro Ros as graphic designer. That track was mandatory in legendary Argentine DJ Dany Nijensohn's sets. There, "Plural" unleashed its melodic and rhythmic drives, reaching hymnic heights, as a sort of "All You Need Is Love"/ "Let It Be" without words (well, you can hear the ghostly extracts of Yoko Ono at the end of "Approximately Infinite Universe", 1973). Here the dub FXs (delay, echo, reverb) reach their peak, and a Pandora box of samples opens up in slow motion. What's unique is the way in which melodies and rhythms move closer to, and then pull away from, pop's clear orchestration. They hint at an alternative history of Argentine electronic pop, still being written.
On the other hand, besides planting its seeds in dub, dance music (listen to "Animosos". Only the following year "Click and Cuts" would become a thing, but here the muted bass is already heralding the new rhythmic sensibilities of the 00s) and pop, "Plural" offers a particular take on noise ambient. Thanks to the new ordering (closing with "Concentrados" is a key decision) and the remastering of all tracks, the listener can follow the variable cloudiness of "Expuestos", with its three segments neatly defined: a swamp of lounge and exotica, with vinyl frying as pluvial texture at the beginning; then the entrance of a rhythmic pulse decided to march; and then, in the third part, the flotation of a string that attunes the atmosphere, dissolving into a marsh of soda water. "Concentrados" specializes on the counterpoints of effervescence: the dialectics with white noise betrays Lamas' training with the early Jesus and Mary Chain and with Pansonic, insinuating melodic phrases deep down, as if drowning. Crispiness and croaking, dead leaves and frogs. "Especiales" is an essay in composition; it looks undecided in its own becoming; we don't know where it is going, and probably the author did not know either, trapped in a playful dynamic through which a loop interweaves with another loop, forming a weft. Wrinkled and industrial, the weft creates a wire nest so that one or more melodies can be born, and finally dissolve into water. "Despistados" might be the track that pushes "Plural" closer to Ghost Box than to Basic Channel: it releases a mechanical radiation, where percussive miniatures allude to abandoned toyshops, until the white noise sweeps start capturing the track, mesmerizing the listener. A Grand Finale for an album that in his time recreated the indoors/outdoors dialectics of the 90s: composing alone, at home, but bearing in mind the collective dancefloor.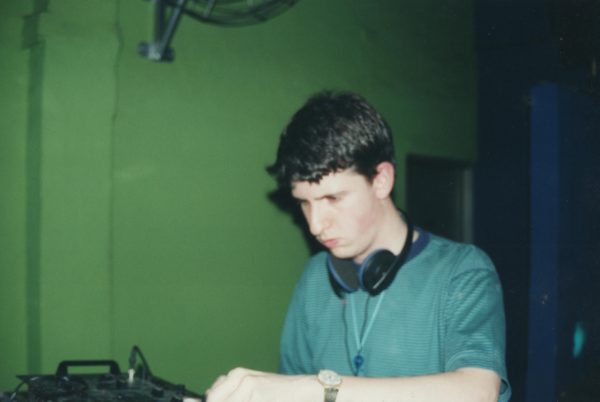 The new "Plural" rescues from the past a method of composition that exhibited its own process. This involved not hiding technical and technological limitations; it wanted to be democratic. In a 1999 still ruled by dogmas revolving around the organic and authentic allure of rock and roll, one had to defend politically that cut and paste be done by everybody, via sampler or via a double turntable and a mixer (whereas now a kid learns to cut and paste in his tablet before he learns how to read and write). Plural offers one of the best examples of "sponge pop". Here dance music, pop, noise, ambient, dub and other genres that might be discovered in a future re-release, molecularly weave a sound that, in the end, can only be Argentine in its unprejudiced and gluttonous appropriation of everything at hand. Plural electronica.
Pablo Schanton. February 12 2021
Translation by Mariano López Seoane