A truly transcendental experience gonna happen in Philadelphia the upcoming weekend
Making Time w/ Dave P
Fellow transcendental artists share their first or most memorable moment with Dave P – the man behind Making Time and Co-Host of Fixed New York – with the world ahead of the Making Time 2023 Festival in Philadelphia this upcoming weekend.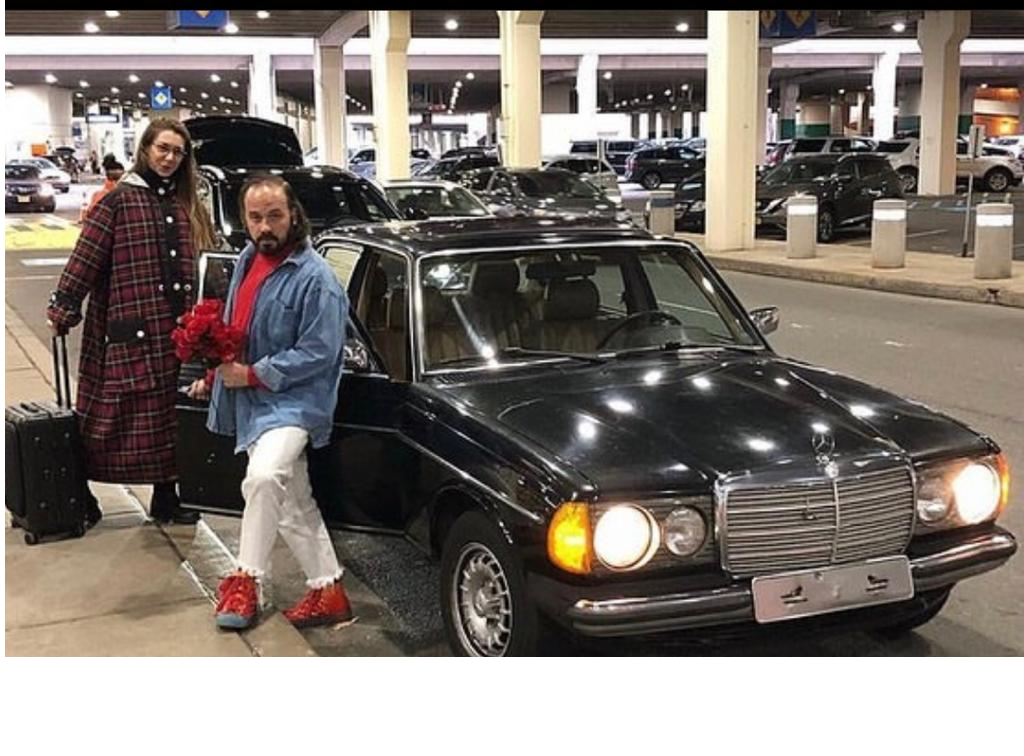 Lena, Dave and a vintage mercedes 
Lena Willikens
When you meet someone like Dave, you can be assured that you won´t forget this encounter. I have to correct myself, actually there isn't someone like him. That´s maybe why.
When Dave P tackles something, he always does it with 200%. He dedicates himself to his projects with full devotion, that goes far beyond booking the artists and planning the parties, he creates lasting moments for you and with you and picks them up again and again later for his unique, idiosyncratic-aesthetic storytelling. He succed to be fully in the moment while at the same time creating the story to tell in the future.
One example: when he personally picked me up at the airport in a vintage Mercedes during my first U.S. booking by him in Philadelphia, he had a huge bouquet of flowers for me and the car was filled with balloons. Those are memories we share forever, it doesn't fizzle out. Dave manage to create such unforgettable moments effortlessness and with joy, which gives you the impression this would be the most common thing to do. Of course we all know its not, his devotion is rare!
On my second Philadelphia booking, he took me out to one of the best Italian restaurants, a unique treat, and definitely one of the best restaurants I've ever eaten at. Such a great meal then of course affects the night and set, you play completely different when you go from the restaurant to the club so blissed out. Dave of course knows that and besides that he of course also just loves to eat the best food in town!
There are always such surprises with him. Dave is all about superlatives – a man of pleasure with an unique style and taste. Even when it comes to niche perfumes Dave managed to surprise me – he was one of the first ones wearing Le Labo-Santal33, long before it became a big hype. He seems to have this fine sense for a certain zeitgeist not just in terms of music…

HAAI
I've known Dave P for many years now. We were introduced by Daniel Avery at Sónar back in 2017 and never looked back. I've always been a fan of his deep love for music and vibe and his spirit for life and all things transcendent. I've played for him in Philadelphia before and the energy that he puts into his parties is unparalleled. I'm so excited for making time and to be with Dave and some of my favourite artists.
These are some pics of us at Nuits Sonores a few years back having the time of our lives.
If I were to choose a track that makes me think of him. It would be LCD Sound System, "All My Friends", I feel like Dave embodies the energy, message and euphoria of this track.
All my love,
HAAi xx

Optimo (Jonnie)
David loves this community so much, he has Christmas decorations on his tree of his friends who visited Philly to play Making Time.
Marie Davidson
My favourite memory of Dave is the fantastic night her organized for Solar and I at The Dolphin Tavern in Philly, back in 2017. It was exactly Dave's energy from beginning to end. He showed up late for my sound check, the door was locked. I waited for him with my suite case of gear in the staircase of some building near by. I wondered what the Hell I was doing there. Later, the party turned out to be incredible, people danced from start to finish, then he took us all to some sketchy after-hours and I missed my flight the next day. Love you Dave, I'm happy to call you my friend.
James Ford 
I've been lucky enough to have had lots of funny and wonderful memories revolving around Dave. The one that springs to mind was during the fateful 'coachella cruise'.
Dave and I decided we need to liven it up so we somehow found an empty ballroom, in the bowels of the ship, with a DJ setup and made a party. Towards the end of our DJ set we had a disagreement about what the last track should be and Dave was very keen on playing 'everybody wants to rule the world' by tears for fears.
I had a different idea but couldn't put my track on as I had to quickly move away from the area for fear of Dave (who was pissing in a bottle) urinating on me. Dave got to play his track.
That tears for fears track will always remind me of him.
Vladimir Ivkovic
My first encounter with Dave was in Barcelona, at the Hivern stage at the Primavera Festival. My booker Meri, introduced him with the words, "everyone knows Dave". So true.
Dave is incredibly dedicated. I've had the privilege of playing for him twice in Philly.
Oli Isaacs (This is music ltd.)
It's kind of appropriate that I can't exactly remember my first encounter with Dave P but it was likely at a Fixed Party with Josh Houtkin (JDH) in NYC around 18 years ago. Hundreds of parties with Dave have blurred into one memory over time, full of clubs, live venues, hotel rooms (so many hotel rooms) and festivals worldwide. This long relationship has been full of fun, laughter and importantly music. Dave is a unique person. Someone whose instincts I trust implicitly and whose company I love, especially over long meals in various favourite restaurants in London or Barcelona. I remember our long FaceTime conversations in Covid, a hard but transformative period for Dave during which his transcendental plan for Making Time at Fort Mifflin was hatched. It's amazing to see this plan having taken shape to the point where he now runs one of the best electronic music festivals anywhere in the world.

Elena Colombi
To me Dave P is truly a one of a kind promoter. He has an unforgettable energy and a child-like playfulness that is a rare thing in the ever so increasingly serious world of nightlife.
A song that represents him to me is "Standing in the way of control (Soulwax Remix)" by Gossip, because, well, he played it the night he booked me a few years back!
Thomas Venker
I think it was my first SXSW when I also met for the first time Dave. It must have been, because the photos in my archive show my back then hotel room on the outskirts of Austin, closer to the airport than downtown. Only a fool or completely broke person would rent a room so far out of the buzz – I did cause I had absolutely no clue about Austin back then and it looked so close on google maps.
The photo also speaks of the still vibrating pre-iphone-times, Nokia was the state of the art, and analog photographing still a thing, it should still be actually, I remember this thrilling surprise when the photos been developed often months after a travel and hit me (and all in those photos) with surprise. Lots of them are in the Giftschrank as we Germans say. Def many from that night I gonna refer to now.

I was originally in town to cover the Canadian based band Malajube for Intro Magazine (a good moment to listen to their song "Montreal -40 Degree"), which back then just signed to City Slang Records, who tried hard to make French sang Indie a thing, but of course SXSW always delivered many storylines at the same time and so one by one others add to this one, like eating my way too much Poutine with Alex Lemieux at the Pop Montreal showcases, experiencing Chrome for the first time (which later leaded to a cover story in Intro, that was actually only published as a limited edition relaunch issue), seeing Gossip all over the place, having way too much Mezcal with Severin Most of City Slang in the afternoon cause we only brought shorts and suddenly the 25 degree Fahrenheit changed to freezy 10 or so (or was this 2008, 2009.. the memory gets blurry as Paddy McAloon
is singing) and ending up every night on another secret party.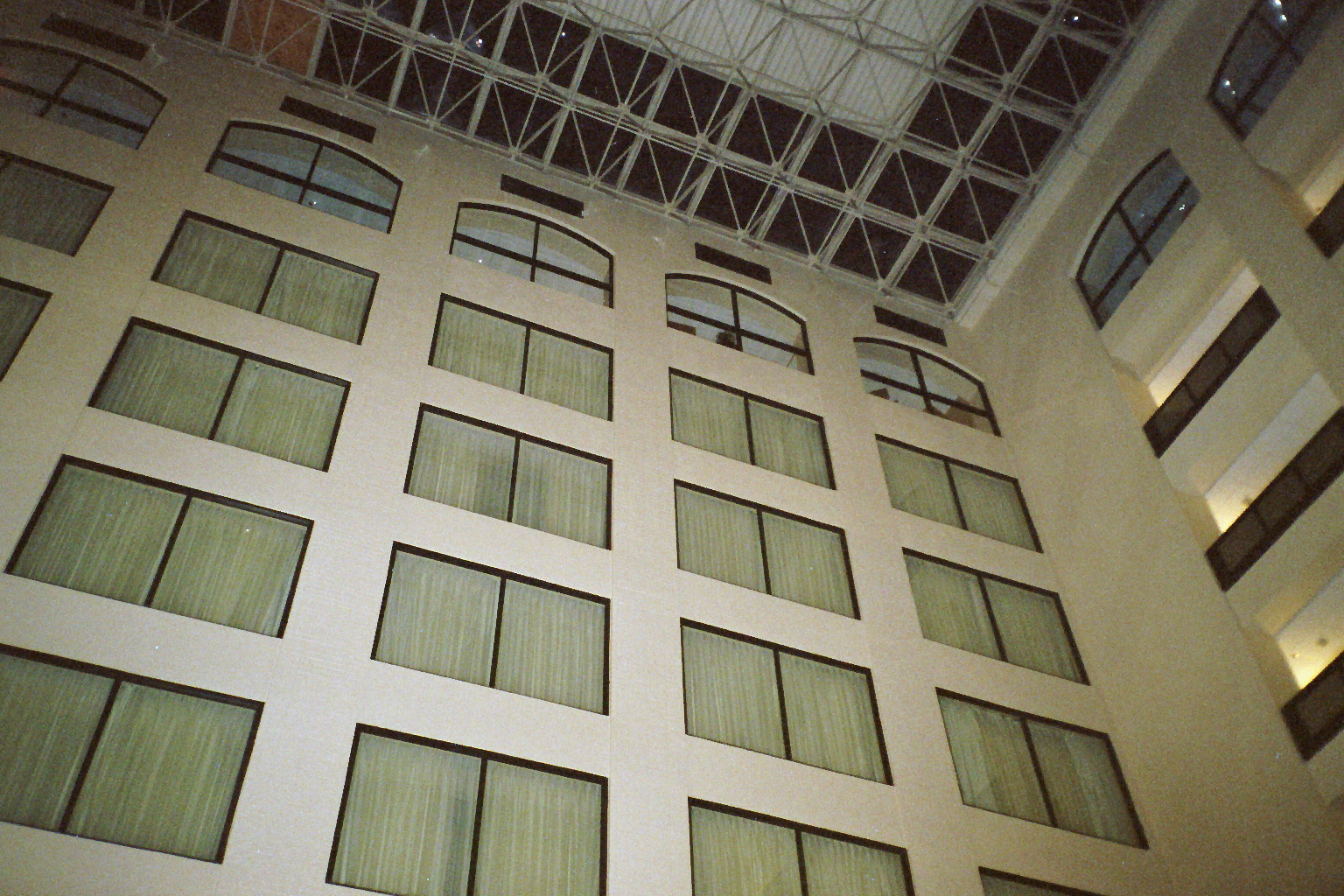 Until that specific night when everybody (and I mean everybody) ended up in a downtown hotel room of someone who should be introduced to me as Dave P. Originally the idea of him and his partners in crime was to run an off location party somewhere in Austin, but the cops got a hint and so there was a need for a plan b.
Not really sure if moving the party from a spacey run down house into his own 10 square meter room was a good choice, def not the one I would have undertaken, but also def a bold one. Especially as in the bathtub there was all the alcohol bought for a party with expected several hundred people. The poor hotel people, like people diving backwards in a glass table on the hotel floor was just the topping of this night.
Back then I for sure thought Dave is the most crazy of the most crazy, but the more I got to know him over the years that craziness fade away und his deeper being was recognized by me.
As I wrote in my mail out to the artists and friends who were so kind to participate here, Dave P is passioned, curious and heart driven like not many others; his enthusiasm for the music and the booked artists is way more important than economic goals and necessities. A true believer.
And this is just one of many memorable night and experience with Dave.
Jas Shaw and James Ford aka Simian Mobile Disco were around and played in many of these nights I shared with Dave over the years, so I connect them closely with him. That said, "It´s the beat" of SMD would be my choice of a track, simply cause Dave got the beat.
I wish everyone an truly transcendental experience in Philadelphia over the upcoming weekend. ❤️