Cologne Sessions & Strange Sounds from Beyond – 23.3.2019
Lulu: "Working in the music industry has made me conscious of my (in-)capabilities"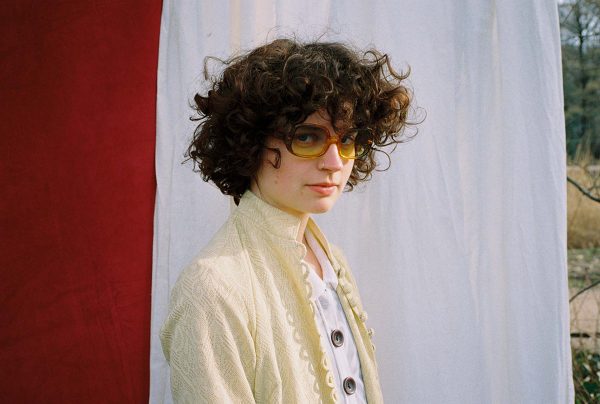 The Amsterdam based Strange Sounds from Beyond collective seems to know no limits – their reputation includes a festival, an online radio station, a magazine (with interviews, long reads, columns, mixes) and last but def not least several skillfull producers and djs. Two of them are visiting Cologne on 23rd of March, invited from the local Cologne Sessions folks: Luca (aka Lulu) and Job Veerman (aka Identified Patient) to play at Studio 672.
Luca, you are visiting Cologne as kind of embassadors of your Strange Sounds from Beyond collective together with Job Veerman  That said: does a night under that imprint feels different to your regular bookings?
Luca: Whenever I play under the umbrella of Strange Sounds From Beyond, it is different to my regular bookings, for the reason that I have both personal and familial ties to the organization. Given that I have been working for the organization since 2015 and have seen my DJ output grow especially within the work I do for SSFB, performing on a night such as this is a bit like coming home on stage. Seeing that I have worked on setting up this night, as part of our club tour around Europe, I feel a responsibility towards our collaborators and the audience. That is to say, for them to get familiar and feel heartwarmed by the music we enjoy hearing in clubs.
For those not familiar with the activities of Strange Sounds From Beyond, how would you describe the mission call of you jacks of all trades?
Luca: Strange Sounds From Beyond is a festival and music platform that seeks its inspiration in boundary-breaking and off-grid music and musical performances. The Amsterdam-based entity unravels commonly celebrated club and festival music by working with a combination of well-established and under-celebrated artists, who have in common their cross-genre styles.
And what does Strange Sounds from Beyond mean to you personal?
Luca: I already hinted to this in my first answer. Since I have been working with the organization since the start I have seen my thoughts, taste and connections grow. Reflecting on the first years, when Mata Hari and I did the radioshow together, I recognize how much the platform has stimulated me to dig deeper into music and discover artists. Admittedly, this did not go without flaws. But I am ever more grateful that working in the music industry has made me conscious of my (in-)capabilities.
Luca, in an age where the Brexit drama is all over the media, what´s your thoughts on Europe?
I ask as to me a collective like Strange Sounds from Beyond is a perfect example how to organize life beyond borders.
Luca: Complex question! I am an advocate of the European idea and union.
First of all, because I believe a nation cannot make rules for cross-border themes such as climate, migration and money flows by itself and it is valuable to do this in an organized way.
Secondly, I assume that if we want to transcend our own perspective the best way is to bring together people with different visions and cultural backgrounds. This way you can profit from it collectively.
But, the current EU politics are a frustrating embodiment of what I ideally imagine it to look like. The problem mainly lies in the lack of transparency of the whole union and the decision-making in Brussels. The untransparency shows the EU lacks of democracy. We currently witness how the EU is influenced by lobbyists and ruminates unimportant rules. In that sense, Brexiters weren't completely on the wrong end to criticize the EU. Anyhow, I am still pro Bremain. But I wish the EU would start to act less like a gated community on the borders and on the internal borders of politics.
To answer the subject matter of the second question: A 'European people' does not exist and is not essential to form a balanced political, cultural community. Instead, what we need are people in different disciplines and work fields to come together and collaborate. I really believe in the power of bridge building and I guess SSFB is doing that in some way or another.

Are you able to point out to the first time you thought: I wanna do something with music? And are you able to say why so?
Luca: I can come up with a very well sorted answer now. But let's face it… Ambitions collide in ways that are not traceable to one moment or memory.
Luca, while researching for this interview, I found this recording from a set you played with Merel and released under the signet Lume for OKO DJ's Pu$$y Nightmare. Is this an ongoing combination?
Luca: The signet Lume was basically a quick solution to put our mix on Soundcloud and the first syllables of our names happened to form quite a nice word. It was only recently that Merel and I played together in a club setting for the first time. This again was an initiative of our friend OKO DJ, who hosted and curated a Pu$$y Nightmare show in Garage Noord. The intimate setting really got me going. I love the tracks Merel plays and I believe that our selections complement one another well. To put it briefly, I hope we will get another chance to do what we do together.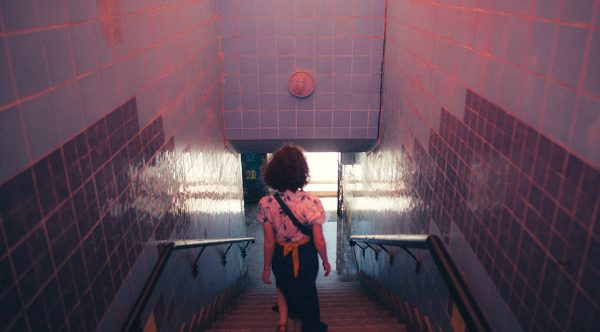 In the last four, five years the Dutch electronic music scene is suddenly all over the place: from Red Light Records and Red Light Radio over Rush Hour Records, the allmighty Dekmantel label and festival and Garage Noord to Bar Rotterdam and De School in Amsterdam, to name just the obvious players.
Are we non dutch people only late bloomers here or would you say this is for real an phentomena of the last years? And what´s your explanation for the rennaissance of the dutch scene?
Luca: It surely is not a new development. A quick dive into the history of the Netherlands demonstrates its musical richness. On top of that, I think the current scene cannot be isolated from the past – the 70s, 80s. Although the mentality of some new organizations is very far from the zeitgeist of the 80s.
Who is your favorite protagonist from your local scene? And why?
Luca: Difficult question. I think Laura Agnusdei is a great musician. She is an Italian saxophone player and sonologist, who beautifully fuses acoustic, analogue and digital sounds. I recently saw her performing a live film score to a short movie and I was blown away by it. (Listen to the radioshow that she did for us here)
Luca,  how important is humor and storytelling to you as an artist?
Luca: Very important! Joking reveals what is inside us. The ability to joke is one of the fewer things that is universal, although what we joke about is culturally relative. Integrating humor in my DJ sets is a way to entertain and release tension. Whenever I play with Mata Hari this is more obvious, because we stimulate each other to push the boundaries of club music. Storytelling, on the other hand, is intrinsic to DJ-sets. Firstly, because of a set's structure. Secondly, because it mirros taste and interest.
Within the last years electronic music lost (in a postive sense) the angstdrivenness from borders. Where once techno, house and electro were the cornerstores cultivated in a kind of castles attitude, now exists an open field of techno, industrial, wave, ebm, electro, post punk, acid… how much do you as djs (and producers) own to that? And do you think this is a change to the better meant to stay with us or maybe only a temporary phenomena?
Luca: I think that my practices are just a drop in the ocean. Also, the scene is still mainly made out of plastic. I am not going to do fortune-telling, but I hope diversity in styles and genres on the dance floor will stay and continue to grow.
Let´s talk about this years of Strange Sounds From Beyond Festival. Is there something particular happening you look out to?
Luca: Bbymutha and Mutant Beat Dance.
And to walk the memory lane a bit: What is your favorite of Strange Sounds From Beyond moment and why?
Luca: Strange Sounds From Beyond festival 2016 12:00 sharp. That was one of the moments my nervosity peaked to an outstanding high. The biological grapes were missing, but luckily I had more delicious grapes on my side. Our moment to scratch some sounds from beyond in front of friends and strangers. Memorizing that day, my most vivid snippets are those of my parents finally listening to Ata Kak in real life, hip hop dance moves and a colorful skihut.
Current Top 3 Tracks of Luca
(not necessarily in the following order)
1. Maurice Louca (w/ Nadah El-Shazly) "The palm of a ghost"
2. Acid Arab "Houria"
3. Tamburi Neri "Oom"
Cologne Session x Strange Sounds From Beyond
feat. Lulu,  Identified Patient, MK Braun, Aroma Pitch (live) on Friday, 23rd of March at Studio 672.
The next edition of Strange Sounds From Beyond happens on 22th of June in Amsterdam.