Danielle de Picciotto & Friends in Conversation w/ Lydia Lunch
Lydia Lunch: "I never feel nostalgic"

In times of confusion, I find it comforting to hear voices that are capable of speaking clearly about what can be done to understand the situation better. Intelligence and wisdom are two separate entities – intelligence is given to you, wisdom is achieved.
Is wisdom considered a merit in our times? In the world of industrial or commercial profit it is mainly avoided, as in the world of power and mass media. Wisdom does not follow the path of personal gain but understands that we are all in the same boat, be it environmentally, politically or socially – we are all connected.
How is wisdom achieved? Pretty much by doing the opposite of what our capitalistic, neo liberal society advertises and thus wise minds are often found in the outskirts of "the hype".

In my experience of current western civilization many stem from the underground. Underground music, poetry or film. Environmental artists and activists. William Burroughs, Ginsberg, the Beat Poets, Langston Hughes, Bob Dylan, Linton Kwesi Johnson, Nick Cave are but a few… some actually having managed to gain access to popular culture, despite retaining integrity.
What about the women? Even today women are taught to be modest, quiet and polite. Above all to be beautiful. But to speak clearly about uncomfortable truths one must be able to raise one's voice above the infernal din of advertisement and lies and this is still perilous especially for females.
That is why I am especially thankful for those that have the courage, stamina and uprightness to rise above in spite of the vulnerability which always accompanies standing out in the crowd. Pussy Riot, Patty Smith, Guerrilla Girls, Kim Gordon, Susan Sonntag, Malala Yousafzai, Greta Thunberg, Amanda Gorman, Kara Walker, Audre Lorde and Lydia Lunch of course.
These women are a source of endless inspiration and encouragement and their walk on the razors edge a priceless present to all of us.
Every time I speak with Lydia or hear her performances, she says something I remember, cherish and add to my internal cupboard of things I will never forget. If you step away from the parade of vanities and the Emperor's New Clothes you will find that uncomfortable truths are cleansing rays of light that can help heal our wounds and find our way back to a world that makes more sense. Much more so than comfort food or quick fix promises. So, I was more than delighted when Lydia finally agreed to doing this interview with me. She is always super busy moving in a non-stop flow of performing, writing, composing, taking photos, doing talks or podcasts and the fact that she took the time to answer my questions means a lot. Thank you, Lydia. For taking the time and the effort you put into everything you do.
Danielle de Picciotto: The pandemic had times of complete lockdown. How did this affect you? Did you sit down and study something you had wanted to for a long time, or did you gain a new perspective on things, or did it strengthen beliefs you already had? Or did you just feel numb and incapable of thinking at all?


Lydia Lunch: I actually enjoyed the lockdown and was lucky because I had toured so much the year before I was not planning on touring when it hit. RETROVIRUS actually played the last show in NYC before lockdown. I am lucky to not yet having gotten Covid. During the lockdown I continued doing my podcast The Lydian Spin via Zoom, recorded two LPs, not yet released. It was a productive time for me. I read a lot and binged on Forensic shows.
It was interesting to walk through Berlin during Lockdown because it was just as empty as it had been in 1987 when I moved to Germany. It induced a kind of melancholy within me remembering how the city had been and how it has changed. Did you have something comparable to this? Did you see your city with different eyes because of the pandemic? Do you ever feel nostalgic?
I never feel nostalgic. To me it felt like when you're a teenage and waiting for something, anything to happen. I enjoyed the stillness.
I am currently reading an interesting book called "Humankind, A Hopeful History" by Rutger Bregman. In it he tries to unravel the belief that humans are essentially bad and gives many examples of how they are actually compassionate, kind and hopeful. What is your take? Do you think that everybody has an intrinsic core of goodness or do greed, envy and indifference rule our world?
Negative behaviors are learned by exposure to negative behaviors. I think there are very few Natural Born Killers or assholes. It's just the path some people are either led down due to the need to dominate, who may have been dominated as children, or an over-riding insecurity that pits them against anything other, including the planet as a whole.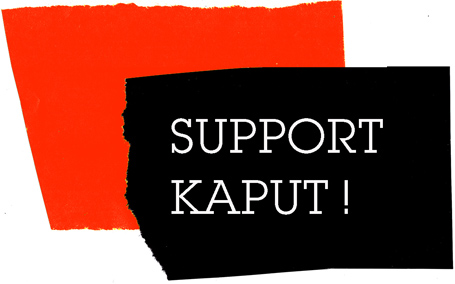 What keeps you going, what is your motivation?
I feel I am on a path I was destined to be on which involves setting an example of not settling to just survive, but to thrive above whatever disadvantages you were born into. I need to be a contrary voice to the insanity of patriarchal domination which attempts to paint everyone and everything as a victim of its violence.

Looking back at all the things you have experienced what is it that was the most profound thing you experienced or learned up to now? Something that changed your life or moved it into a different direction?
Just the gumption to get up and run off to NYC at 16, convinced I had to set in motion that which I was determined to do.
In Germany a huge armament has started because of the war between Russia and Ukraine. This is shocking because up to now Germany was a pacifist country, having learned from the past. Suddenly Europe has become a continent of conflict, and everybody is worried about what might still happen. Many countries want to join the NATO because they fear Russia so the landscape will continue changing for a long time.  We did not think there could be a war on European soil again – it seems so old fashioned and antiquated. How do these things affect you? What are your thoughts? Do you feel distant and far away or does the war impact the US and your lifestyle heavily?
I have been screaming about THE WAR for decades, which I feel is a virus based on man's stupidity, arrogance and need to dominate, which we have not yet been able to find a cure for. There's a reason the recent documentary Beth B did on me is called The War is Never Over.
Meanwhile in the US woman's rights are being severely restricted once more. After having been a strong feminist for such a long time what are your thoughts on this? Is there any hope?
FUCKING MADNESS, STUPIDITY & RELIGIOUS PERVERSION. It will be shot down again. Eventually and already is state by state.
What are you reading momentarily?

"Mycelium Running/ How Mushrooms Can Help Save the World" by Paul Stamets
What music has inspired you lately?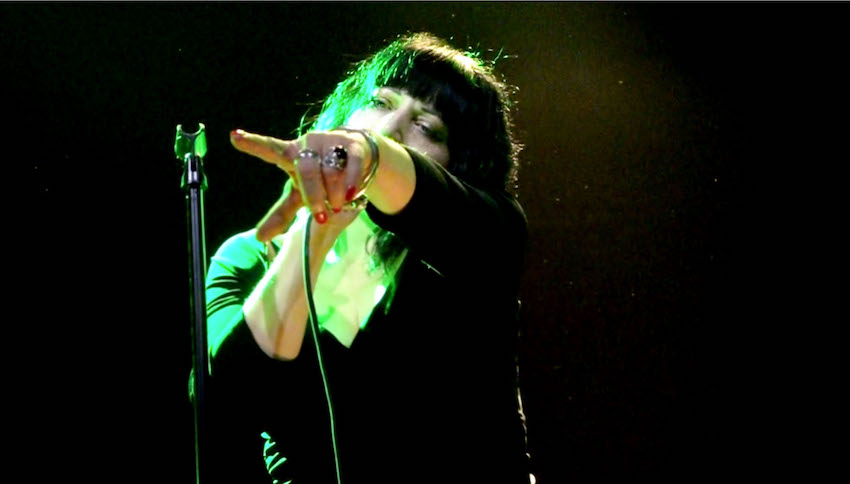 Mostly old blues or R& B -L'il Green Knocking Myself Out…Romance in the Dark, Eddie Harris I Don't Want Nobody, Bad Luck is All I Have
The Chambers Brothers Time Has Come Today, The Isley Brothers Live Machine Gun/Ohio (An amazing mashup of Jimi Hendrix and Crosby, Stills, Nash & Young) Harry Nillson Jump into the Fire (7 min version)
What are you working on at the moment and what are your plans for the future?
A play, my podcast, more spoken word shows and releasing the material I have finished during lockdown. Also releasing a documentary, I have just competed with Jasmine Hirst called Artists: Depression, Anxiety & Rage. We interviewed 25 writers, musicians and filmmakers about their life-long struggle and the methods they have devised to deal with the stranglehold of these heavy and debilitating emotions.
Am 25. August findet um 19:00 im Jugend[widerstands]museum Galiläakirche/Palais Wittgenstein (Rigaer Str. 9-10, Berlin-Friedrichshain) ein Screening von "Lydia Lunch – The War Is Never Over" in Anwesenheit von Beth B statt.