Danielle De Picciotto & Friends w/ Maroula Blades
Maroula Blades: "I dream in English"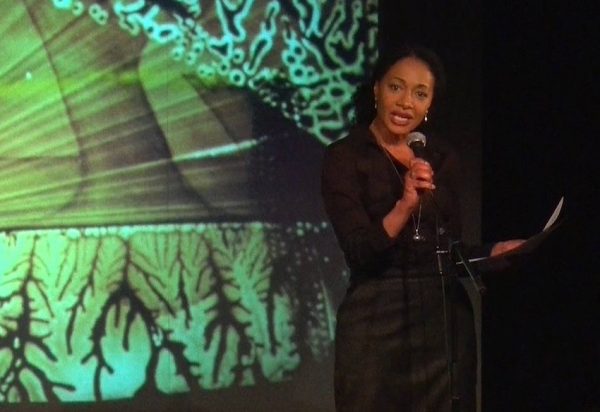 Maroula Blades auf der Vaganten Bühne

Maroula Blades is a poet, author, artist and musician. I became aware of her through a review of her book "The World in an Eye". The sensitively written short stories are very touching, they depict a difficult world in which justice does not necessarily exist.
Intrigued, I researched the author and found that she has been living in Berlin as a spoken word artist since the 1990s and has performed with two artists I know well, Wolfgang Hogekamp, ​​the godfather of the Berlin Poetry Slam, and Bas Böttcher.

Spoken Word, poetry and poetry slams are different, clearly defined worlds within the German language. Besides working in all of these fields Maroula speaks German but grew up in England. I am an American interdisciplinary artist myself living in Berlin and I am very interested in language. Whilst working with international language artists, I noticed how diverse their approach and language references are within the different languages and countries. In the USA, for example, thanks to Laurie Anderson, Patty Smith, Henry Rollins or Saul Williams, Spoken Word has taken an integral place within the arts, and is often combined with music. In Germany, on the other hand, there were no grants for spoken word artists during the pandemic because the different disciplines could not decide whether it belonged to literature, music or performance art. Spoken Word is usually performed there without music or visuals. In London a very large poetry, slam and spoken word scene has manifested itself, but, although it combines all genres, it is hardly subsidized.
What is the role of these different language branches and how their real difference? Language itself has been undergoing major upheaval for several years now. Fake news, double speak and "alternative facts" are springing up like mushrooms. People are discussing and arguing about words, content and symbolism as they haven't been for a long time, and instead of communicating, language today seems to divide, alienate.
Art is about sensing and investigating instinctive or emotional truths on a subconscious level, without judgment or regimentation. This path is probably the most peaceful but also the most radically honest one that we can follow.
So, it came about that I contacted Maroula and invited her to an interview. I was curious to hear her poetic view of language ​​and the current state of our society. It was a really nice conversation.

You are a poet, writer and musician. Is there an area which means more to you or are they all equally important to you?

I have no preferences in these creative disciplines. The main thing is whatever materializes happens organically and is not forced. I do not calculate the time spent in one area and do not compare the skills needed to bring something into being.
Within the field of language, you work as a writer, poet and spoken word artist. Is there a difference of approach for you within these different forms?
No, I do not have a different approach for the individual literary expressions. To get the creative juices flowing, I'm usually stimulated by something I've seen, heard, experienced, dreamt, or researched. But over the past two years, because of the Covid pandemic, distinct feelings inspired my writings and visuals, i.e., anxiety, longings, lonesomeness, and epiphanies experienced during the lockdown period. Besides, personal revelations discovered in my DNA. Now, I understand why I am drawn to a particular way of painting without having studied art.
You grew up in the UK and have been living in Berlin since the 90ies. In what way has this influenced your work? When did you start writing?
It was not a walk in the park growing up in Britain in the 1970s. Racial tensions were high during this time and in the 1980s. People of Colour organised varied political actions or demonstrations like and Grumwick Strike in 1976 and Black People's Day of Action in 1981 in London. They also staged protests against the police and racist violence in the 1970s and 1980s. I remember being called the N- word often while on the way to school. And no white child sat next to me in class from the age of six until I was fourteen. At my school, there were only a handful of pupils with a mixed-race background.
I started writing in my early teens. Of course, racial disparities and the political climate in England influenced and still influences my work, which often addresses race-related topics and other social themes. By writing on these issues, I hope to bridge social and racial divides.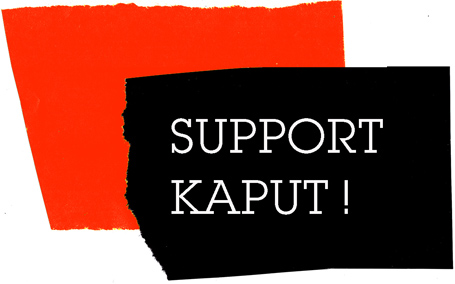 I moved to Berlin in the early 90ies. Here, I became interested in climate issues. I wouldn't call myself an eco-warrior, but I try to play a small part by highlighting environmental issues in poems, prose and photography.
Also, I became a mother in Berlin in 1995. Having a child changed my perspective on life. Of course, my independence shrunk, but that wasn't a problem. While spending quality time with my son during his infant years, I set about reading four books per month. These books were about Black history, poetry and socio-political fiction novels. I also explored classical poetry forms. I found the sestina and pantoum forms suit my writing style. My work addresses challenging subjects. The song like qualities of these poetry forms enable the somewhat raw themes to be digested.
What writers have influenced you?
I adore the James Baldwin; he was a literary stylist whose novels and essays are raw, beautiful, poignant, witty and sincere. He had such a sharp mind. If you haven't seen the historic debate between James Baldwin v. William F. Buckley Jr. at Cambridge University on the question: Is the American Dream at the expense of the American Negro? I recommend it.
The works from Zora Neale Hurston, Toni Morrison, Alain Mabanckou, Sylvia Plath, Nikki Giovanni, Ben Okri, Jayne Cortez, Langston Hughes, D. H. Lawrence, Amiri Baraka, W. E. B. Du Bois, Alice Walker, and Derek Walcott to name but a few, also influenced me.
If you would describe the English language and German as characters what are their specialties or differences in communicating? In which language do you dream?
Miss Marple for the English language character. She's a genuine busybody and is talented at problem solving and has a cynical grasp of human nature. She is sharp and to the point. I liken the German language to the character of Ebenezer Scrooge. Dickens description of Scrooge: "The cold within him froze his old features, nipped his pointed nose, shriveled his cheek, stiffened his gait; made his eyes red, his thin lips blue; and spoke out shrewdly in his grating voice." Later in the tale, the three spirits show Scrooge the fault of his ways. He becomes a better, more generous man. In communicating, long winded. (Ha, ha, ha) All in jest.
I dream in English.
You perform poetry in school classes. How did this come about and what is your objective in doing this?
I used to be a member of the Creative Writing Group in Berlin. The group meets every first Friday of the month at the Buchhändlerkeller. Among its members are teachers, professors and lecturers. Some members, after hearing my work, invited me to do interactive presentations in their schools and high schools. The teachers found my works relevant for students taking English as a principal subject for the Abitur. Much of my writing concerns subjects which are taught in the English courses like i.e. The Civil Rights Movement, gentrification, identity politics, austerity, immigration and migration, the Black diaspora, LGBT, Me Too and Black Lives Matter social movements, environmental conservation and climate issues, and other current global themes.
It's fun planning interactive creative writing workshops for pupils and students. In these workshops I utilize all my creative areas. A lot of the teenagers attending the schools are from diverse backgrounds. During the Q&A session, the attendees are very forthcoming regarding their opinions on the current local and global issues.
My educational, interactive, multimedia poetry project called "Fringe", supported by the Jan Michalski foundation for Literature in Switzerland, addressed a lot of the above topics. The project was nominated for the 2019 Amadeu Antonio Prize. Jörg Heinrich (AKA George Henry) composed together with me the accompanying soundtracks.
My aim is to address and share interesting issues harmoniously. Hence, the use of music and visuals in the presentations. The different multimedia elements add to understanding and evoke atmosphere. We often embed German subtitles in the films. Also, we project subtitles on the backdrops of my paintings and photographs. I hand out German translations to the students too. Young people will inherit this world. It will be down to their openness, willingness and assertiveness to bring crises under control, halt or even eradicate them. Young adults have flexible minds. They can adjust and seek new methods for improving stale and outdated systems without too much difficulty.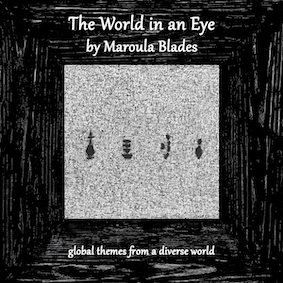 Do you have main themes in your work, or does it depend on the project?
Most of my work for projects covers socio-political and environmental topics. Like in my flash fiction book titled, "The World in an Eye", published by Chapeltown Books, 2020. The book comprises sixteen stories with diverse global themes. No theme takes precedence. The book is available on Amazon, Barnes & Noble, Dussmann, Waterstones, Hugendubel among other online platforms.
Many of your international performances are interdisciplinary. Do you also do poetry readings or spoken word performances without music or film, or do they always belong together in your mind?
During presentations, I read with and without music. If an organiser wants only the spoken word text, I have no problem with that. When I am booked to do reading, I always ask what the conditions are and plan the event around the requirements.
Have you performed as a slam poet?
What is the difference to slam poetry, a poetry reading and a spoken word performance in your eyes?
Yes, I was in the Berlin slam scene over twenty years ago; it was fun and liberating. I met many interesting poets. One year, I was in a slam team that represented Berlin. The other poets in the team were Xóchil A. Schütz and Bastian Böttcher. These authors are all still writing and presenting their varied works. When I presented slam poetry, I delivered the text standing up, and knew the work off by heart. Slam poetry for me has a touch of the theatrical. I gesticulated a lot and move around on the stage. Sometimes, I asked the audiences to take part. I do not do this when presenting poetry readings or spoken word performances. These days, I sit at a table or stand behind a lectern to present works.
Could you name two words you love and two words you hate and elaborate on why?
There aren't any words that are more special than others. But I do like the musicality of some words over others. I dislike derogatory words used to describe a person's features or race.

What are you working on momentarily and what are your plans for the future?
Together with my musical partner, Jörg Heinrich, we are finishing an album of spoken word, accompanied by music. Jörg received a composition stipend at the end of 2020 for this project. We have composed all the tracks. Besides writing the poems and singing harmonies, my other contributions are the didgeridoo, the Moog Theremini, and the Armenian flute. I wouldn't call myself a great proficient on any of these instruments. But I love playing them and creating music. I am learning to play my new Buffet Crampon B-flat clarinet. It has a wonderful timbre; the low tones are especially lovely.
By early next year, I would have completed a series of acrylic, pastel-coloured paintings on canvas (100 cm x 100 cm). I will use these in a hybrid manuscript of poetry, art, and prose. And as projections for live events.
Recently, I received a German Academy of Arts INITIAL Special Grant (INITIAL–Sonderstipendium der Akademie der Künste). I am now writing material for this literary project.
What is your core motivation?
Keep learning, creating, and sharing. I want to be the best version of myself. It is not an easy feat, as it requires one to be steadfast in word and deed, patient and disciplined. You also have to tune into your higher self and listen to your inner motivational teacher. All the while, one must maintain a healthy curiosity. Complacency dulls the mind and spirit.