TEN CITIES Clubbing in Nairobi, Cairo, Kyiv,​ Johannesburg, Berlin, Naples, ​Luanda, Lagos, Bristol, Lisbon​ 1960 – March 2020 / Interview mit Mudi Yahaya
Mudi Yahaya: "The truth and reality are that African artists rarely have the privilege of practicing art for arts sake. The nature of our mere existence is political"
With "TEN CITIES: Clubbing in Nairobi, Cairo, Kyiv,​ Johannesburg, Berlin, Naples, ​Luanda, Lagos, Bristol, Lisbon​ 1960" (published by Spector Books) Joyce Nyairo, Johannes Hossfeld and Florian Sievers and their team of writers and photographers have conducted a reference work for covering electronic music worldwide when it comes to internationality and openness. They fulfilled the ambition to show more than the regular cities, music scenes and protagonists and by that represent multiple socio-political environments and sounds.
Both articles about the music scene of Lagos, Nigeria in the book are by artist and author Mudi Yahaya, who was so kind to answer some questions by Thomas Venker.
Please also see the interview with the three publishers Joyce Nyairo, Johannes Hossfeld & Florian Sievers on the German section of kaput.
Mudi, as much as we see growing differences between the ones with high incomes and the one with low incomes in Europe too with the last years, the income gap is by far not as big as in Nigeria. Do you feel this social injustice that comes by that has an direct impact on the music coming from your home country? 
Mudi Yahaya: On the contrary; the income dichotomy between social brackets is very substantial and in fact expanding exponentially in the case of Nigeria. This situation is as a consequence of a myriad of factors non the least systemic institutional corruption and internal insecurity. Subsequently, singing about this unfortunate living social condition, wrapped in injustice, has been a long-practiced coping mechanism adapted by Nigerian musicians right from the time of Fela Kuti. The impact of social injustice on Nigerian music has always been a historical source of lyrical motivation as it also has been a critical coping mechanism embraced by the milennials who are the dominant population demographic. 
Coming from the socio-economic structure of the country, how hard is it to choose the life of an artist within your culture? 
With a very high rate of unemployment in Nigeria; the informal creative industry (art, design, fashion) has become inadvertently, the most "reliable" source of income. The creative industry has offered the greatest financial support system open to the Nigerian youth. The difficulty or the lack of it, living as an "artist" is no longer the question in terms of available options. 
You are the son of an influential former minister, would you say this made things easier or more difficult for you personally? 
My father passed away almost three years ago. My father was a highly principled and disciplined man that strongly believed in merit and the essence of hard work. He never looked or tried to influence my life options. The question of his influence on my life beyond my upbringing and providing me an education can simply be answered by asking the question "Did my father seat for my school examinations for me?"
In other words, there is a limit and extent to which my father could have possibly influenced my cultural production, personal skill acquisition and indeed my life, without me making a sincere and deliberate personal effort myself. Most noteworthy; is the fact that my Father did not approve of my decision to work in artistic cultural production. He never could reconcile why I did not practice as an engineer (my first discipline is electrical & electronic engineering) or do something else more "substantial" in his opinion (he was as an American trained electrical engineer). So, to "influence" my progress in the "funny things" I did, was totally out of the question for my father. To this point, my father never came to any of my exhibitions or watched any film I made or read any article I wrote as well. He came from a time and space in post-colonial Africa where one had to have a "profession" and my life choices made him embarrassed, anxious and nervous about my sustainability in life. For him it was an act of love not to support me in my foolishness.
To my father's credit; he introduced me to a wide and diverse range of music and this has influenced me throughout my life. In a sense my background made and still makes things quite difficult for me because of the presumptions and assumptions of entitlement people attach to me. 
Looking at your artistic portfolio I find works in the fields of music, film and photo  but also journalistic works ‒ and as Florian Sievers laid out in an article I read in Spex a few years ago, you are also an activist contributing to alternative net and media projects to confront the social injustice within the country.
This leads me to two questions: First, do you think that artistic diversity is much more common to artists in your community as in Europe where we still see so many one trick ponies? 
Multitasking comes with the terrain that artists find ourselves in, in west Africa. Indeed, artistic diversity is not only common but expected. One cannot survive doing just one thing. One has to be a jack of all trades and a master of many if not all. 
And the second one: Are artists either very political or in the total opposite, like the "Naija" artists ‒ and by that more likely as we know it from high rollin us rappers ‒ not at all? 
The truth and reality are that African artists rarely have the privilege of practicing art for arts sake. The nature of our mere existence is political.
Sub-Saharan Africa is where the real notion of "Black Lives Matters" truly crystalizes. I would argue that even the "Naija artists" that might appear similar in world view point to US rappers are indeed extremely political in subtext and subliminal messaging beyond their seemingly surface fascination with possession, power and women. A good case in point of this duality of artistic subliminal subtext is an extremely controversial (many would argue subversive), yet immensely popular musician called Naira Marley that in fact has a cult following that call themselves "Marlians".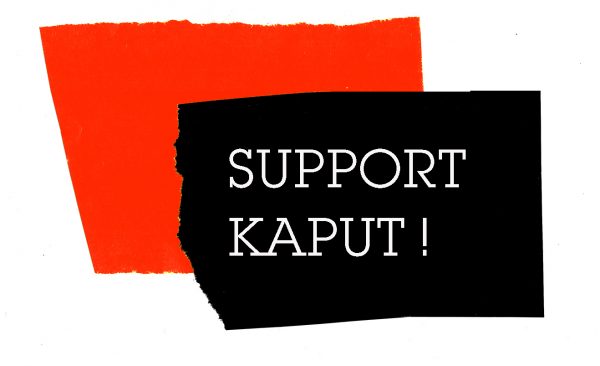 I know you are a fan of "Fuji" music. Can you describe those who never experiences a "Fuji" club night what those are like? And can you maybe share some names of djs, producers and links to sets with us? 
The playing of Fuji and Apala music in clubs is a fairly recent phenomenon, and is as a direct influence of the popularity of the Afrobeats sound that feeds from it. Fuji music like its predecessor Apala music is typically played alfresco at social events. It is best observed as a live music performance. There is always a lead vocalist backed typically with an assortment of acoustic traditional Yoruba drummers and dancers. Fuji music emerged from the Yoruba Nigerian ethnic group as a tradition of chanting to wake Muslims up during the Muslim fasting month of Ramadan. It has since evolved beyond its Islamic roots to become a very syncretic secular music form that has influenced almost all genres of Nigerian popular music.
Part of the attraction for me to Fuji and Apala music is its very spontaneous nature that demands instant creativity from the lead vocalist to the drummers and from those dancing. Without a doubt; almost all the reigning Nigerian dance steps have their roots from Fuji music. Despite the universal association of afrobeats as the main genre and influence of popular Nigerian music underneath it all is timing and arrangement of Fuji music.
Popular Fuji artist are:
Within the territory of Lagos there live around 250 different nationalities. How mixt through do we have to imagine the music communities? Do you feel that this massive amount of musical influences is also coming together in the productions of the artists you listen to? 
Lagos is the capital of cultural production in Nigeria. All ethnic nationalities in one way or another have contributed to the sound today we know as the Naija sound. However, for some strange reason the Yoruba ethnic language is a consistent common thread that occurs in all the big hits that are played on all radio and at the all clubs in Nigeria. Many musicians in fact believe that if there is no Yoruba language or Yoruba influenced slang in the lyrics of a song; the song is dead on arrival! This might be because the Yoruba's have the most festive of cultural traditions amongst the diverse Nigerian nationalities and their love for dance and music is well celebrated. 
The metropolis Lagos is big. Coming from my experiences with other huge cities like Tokyo, Mexico City or the wider Los Angeles area ‒ in the end the cultural happenings and specifically the music scenes concentrate in certain neighbourhoods. Would you subscribe this for Lagos?
And can you take us by the hand and describe the geographical coordinate system of clubs, radio stations, music studios, record stores a bit? 
Indeed Lagos like any other mega city with a population larger than 10 million people automatically structures itself in clusters of expediency. The neighbourhoods with the most obvious social injustice tend to be spots where one tends to observe the most visceral musical responses. Areas like Mushin in mainland Lagos is where a lot of Fuji music production happens. Ajegunle – an area near the Apapa ports – is another space where a lot of ethnic fused vernacular popular music has been spawn. Surulere, an area located close to the former National Stadium is where majority of the afrobeats musicians, like Wizkid grew up.
Although Lagos is a city intersected by lagoons similar to Miami, Lagosians have divided Lagos into two broad spaces ‒ the mainland and "the Island". What separates these spaces are the three major bridges that connect both spaces. Simply put, the mainland is largely high density while the "Island" is more low density. So, the best authentic sound is spawn and  produced in the mainland and then typically mastered and polished on the Island where the records can be bought and the go-to clubs and hip radio stations are generally located.
How representative is the music scene of Lagos / Nigeria for the bigger African picture? 
Nigerian popular music is arguably the most popular African sound across the African continent and in the black diaspora. In relative terms with respect to population; given that, Nigeria is the largest African country in terms of population size, one could make the argument that the Lagos music scene is where it all happens on the African continent. Of course this is a gross generalization but the immense impact that the Naija sound has on the African continent cannot be denied. 
I know that Africa as an continent is very big and that the questions is the aquivalent to me getting asked what's my favorite artists and labels in Europe, but still I would be interested to hear what your top picks are now as I am sure this will be of interest for our readers still not so familiar with African electronic music scene besides Nyege Nyege and other well established trademarks? 
My top seven picks would be:
WizKid
Burna Boy
Salif Keita
Sauti Sol
Black Coffee
Oumou Sangare
Lira

Within the "Ten Cities" project you are the only author covering for his town both aspects, the historial walk over the musical scenes and happenings and also the feature on the spaces. Why so? 
In all honesty don't know why this is the case but I might guess that my perspective as a photographer and filmmaker deeply influences my observational skills and interest in details, anecdotes and minutiae. 
Did you travel to some of the other cities covered within the book? If so, how did you experience those scenes in opposite to your home town? 
I have visited eight out of the ten of the countries whose cities where featured in the book. I have visited Kenya, Ukraine, Germany, Angola, Italy, United Kingdom, South Africa and of course Nigeria. They were certainly all different, my favorite being Berlin, largely because of my love for electronic music and the variety available in Berlin. Bristol, I enjoyed as well as the United Kingdom is like a second home to Nigerians. Nairobi was a surprise to me on so many levels. Kenya is distinctly different from Nigeria that only has a black indigenous population as opposed to Kenya that is a mixture of black, white, Indian and Arab. For anyone coming from West Africa; Kenya would take them by surprise in a curious manner. Luanda as well was a space that didn't seem to be the Africa I recognized or knew and this was very insightful to me. Cape Town and Johannesburg was less a surprise as Kenya and Angola to me. Although it had no similarity to Lagos but I could relate with the scene on a vibe level. Kiev in a way was very European and similar in a certain ways to Berlin. Italy reminded me of home ‒ very passionate! 
How do you experience the way the Western Socities reflects the musical scenes of Africa? 
I appreciate that western societies being mainly white have a distinctly different way they hear sounds and music from how Africans hear sounds and music. In fact, I believe there is scientific research that points to this as true. As a lot of western music might be embraced as cultivated taste by many Africans; I would imagine the same would be the case for westerners listening to African music. Obviously, the internet and streaming platforms have made the cross pollination of the experience of western, Asian and African sounds so much easier and accessible to all that what one finds now is that all sounds seem to influence each other in diverse ways and this has resulted in affecting how we hear and appreciate each other's music. Migration to the west and back to Africa has also contributed to how Africans configure the spaces they enjoy and interact with music and its enabling stimulus. These factors have had a significant influence on the African music scenes. 
As much as there is still a deficit in knowledge, we saw a growing interest and manifestation of African artists on the rosters of significant festivals like CTM, Le Guess Who or Sonar and the representation of the music on the western dancefloor within the last couple of years. Do you as someone with much more inside knowledge able to see certain patterns of picking there? 
What we are witnessing today is the democratization of music brought by the plurality that the internet and streaming platforms offer to all music lovers. With more music genres having a voice through the internet and streaming we are seeing a growing interest in more global representation at these significant festivals as their audiences are developing deeper and more culturally diverse palettes of music taste. 
What would you describe your own personal relationship with Lagos? 
My relationship with Lagos is quite interesting. I am not a Lagosian by birth. I was born and come from northern Nigeria. However, I have lived most of my formative and adult life in Lagos, and by all means and purposes I am indeed a Lagosian, literally and metaphorically.
Most Lagosians, unfortunately are insular in perspective in the sense that their only knowledge and experience of Nigeria is largely Lagos and they see Lagos as Nigeria. As Lagos is also the financial capital of Nigeria it is easy to see how this error is made. The fact that I don't, by definition, 'come' from Lagos gives me the double gaze of seeing Lagos from the outside as a voyeur and also experiencing Lagos as a dyed in the wool Lagosian from the inside. This perspective gives me an invaluable advantage over the typical Lagosian and I often see and observe what might fly easily over the heads of the typical Lagosian. 
Can you name a favorite (cultural connected) spots in the city every visitor should check out and tell us why you chose that particular one? 
My favorite culturally connected spot in Lagos is a membership only space called "Miliki", in Victoria Island, Lagos. In my opinion there is no place in Lagos that offers an appropriate aesthetic and sonic representation of the sophisticated and diverse cultural experience available in Nigeria. By its name "Miliki" which approximately translates to "enjoyment" in English from the Yoruba language, it is not hard to imagine what the vibe at Miliki is like. Miliki offers two indoor bars and an outdoor bar and music performance stage, an art gallery space, a generous lounge eat and drink entertainment area, a cigar lounge, private meeting rooms and a night club extension (in progress). The range of drinks and cocktails is impressive and the food is exceptional African fusion cuisine. Music is a critical part of the Miliki vibe and Miliki regularly features and supports unique musicians that are not the typical names on the Lagos music scene but yet are quietly producing outstanding brilliant music. For instance two days ago Miliki featured the extremely gifted genre fluid singer Lindsey Abudei. Although Miliki is membership only; I highly recommend every visitor to Lagos to make the effort to experience Miliki. 
Whats your favorite electronic music track from Nigeria? 
My favorite electronic music track would be a tie between "Maradona Riddim" (by Dj Snake and Niniola) and "Good Name" (by William Onyeabor).
Whats your favorite traditional (pop) song from Nigeria? 
I have several favorites, depending on my mood but the songs I find myself constantly returning to alternate between mainly five artists Wizkid, Burna Boy, WurlD, Tekno and Runtown – so, my favorite songs in no particular order are:
Mudi, thanks again for your time. 
Clubbing in Nairobi, Cairo, Kyiv,​ Johannesburg, Berlin, Naples, ​Luanda, Lagos, Bristol, Lisbon​ 1960 – March 2020
"TEN CITIES Clubbing in Nairobi, Cairo, Kyiv,​ Johannesburg, Berlin, Naples, ​Luanda, Lagos, Bristol, Lisbon​ 1960 – March 2020" ist über Spector Books und im gut sortierten Buchhandel erhältlich.