Clubs and festivals in times of Corona / Covid-19
Club der Ewigkeiten – The Dusk Camp

Sitting at home, one thing has never been clearer. We may not all be dancers, but we all know the essential importance of social gatherings to keep us alive as humans. Clubs have always been central to this aspect of our lives. The range of social interactions, from small (or not so small) talk at the bar to making out in secret (or not so secret) in corners, from raging in bath rooms to dedicated shape-throwing on the dance floor. There is pretty much nothing you can't do in the club, right? And of course the golden rule remains: what happens in the club stays in the club.
In times of Corona/Covid-19 clubs face a cruel and uncertain future. That said, we want to give a little bit of the love we felt back to the clubs, that giddy feeling when walking through their magic doors for all those years. For this little series we decided to go with "Club der Ewigkeiten", a track by DJ Koze. A fitting title.
The dusk camp festival, created by the four LA subcultural activists Jennifer Erickson (Jeniluv), Masha Martinovic (Masha), Heidi Lawden and Stephan Rivera only happened one time so far. That said Corona was hitting the team quite heavy during the preparations for the 2020 edition. So please check out their activities to come.
When did you start with DUSK?
The inspiration for Dusk Camp came from a desert party that Jeni and Stephan threw on her land in Joshua Tree in 2015. In 2018, Masha, Jeni and Heidi evolved that concept into a three day music & visual campout with local and international DJs and created a platform for Stephan Rivera's elaborate stages and environmental build outs.
Do you remember who played the very first set?
Jimmy B (Werd, SF) opened up Dusk Camp 2019 on Thursday night. He set the tone for the weekend with slo-mo cosmic disco and got all the staff and early arrivals moving and grooving.
Are you able to drop the festival philosophy in three sentences?
Dusk encourages and celebrates everyone's unique individuality and the collective oneness.There is an air of psychedelic encouragement upon entry and exit. It's a rave haven of positivity and potential.
I know, a tough question: but is there one specific happening in your memory bringing together everything you love about DUSK?
After light showers throughout our festival on the third day we had torrential rain with certain areas puddling. LA people are known to stay home in even the lightest of rain, but this storm was tropical in its proportions. We were of course concerned for safety first and foremost but once we were assured all our tech and attendees were safe, We continued. Instead of deterring the dancers it brought out a kindred spirit in everyone to work together. In a team effort, festival goers and production staff created rivers to lessen puddles and for the final dj sets of the festival everyone moved a giant tented structure to create shelter on the dance floor and keep the music going until the very end. It was the ultimate in community building.
Do you remember the first time you heard from Corona?
It really impacted us the week of March 10th. That week was pivotal with California enacting a safer at home policy. We immediately had to postpone a warehouse party we had planned with Lena Willinkins but focused still on our upcoming outdoor party in an LA park with Honey Dijon. As that date drew closer we realized this too would have to postpone.
From which point on did you realize this will have an impact on our work?
It was during those early discussions we realized we were going to feel impacted immediately. All of our gigs and tour dates got cancelled for the foreseeable future.
How do you perceive the help from the city and the state?
It could be so much better for the music & nightlife industry but thankfully the US expanded unemployment to assist gig workers. The aid has been somewhat slow and barely covers market rents. A new extension of safer at home was announced recently urging us to come up with creative solutions for the rest of the year… Clubbing is a black sheep here and it's not recognized or nurtured as the valuable asset to a city's cultural appeal that it could be.
Is there a lot of communication going on with the audience of DUSK? Do you get a lot of messages?
Dusk really is a family and so we are constantly in touch with each other, messages of encouragement and support are freely flowing between us and our dance music community.
Are you also doing live streams? If so: how is the feedback?
We launched our soundcloud Dusk Recordings on the day we were due to have our party in the park with Honey Dijon. We showcased local DJ Mez who was booked to open the party that day and released a live recording from Surround at Dusk til Dawn. Livestream plans coming soon!
It is too early to come up with final conclusions, but what are your expectations regarding the club and festival world after this crisis? Do you rather think we will fast go back to the same system or do you expect changes? If so, what do you have in mind?
I think it's going to be a slow return and we are constantly brainstorming how we will approach this, micro events, safe distancing, masks, while still wanting to summon the feeling of escape, release and oneness clubbing has been for us. We had our next Dusk date already scheduled for October on an incredible campground just outside of LA – we hope we will be able to host a greatly reduced camp fest, but something that allows us to gather with our freaky family.
And of course the link to the page where people can support you.
Our soundcloud has a relief link.
________________________________________________________________________________________________________________________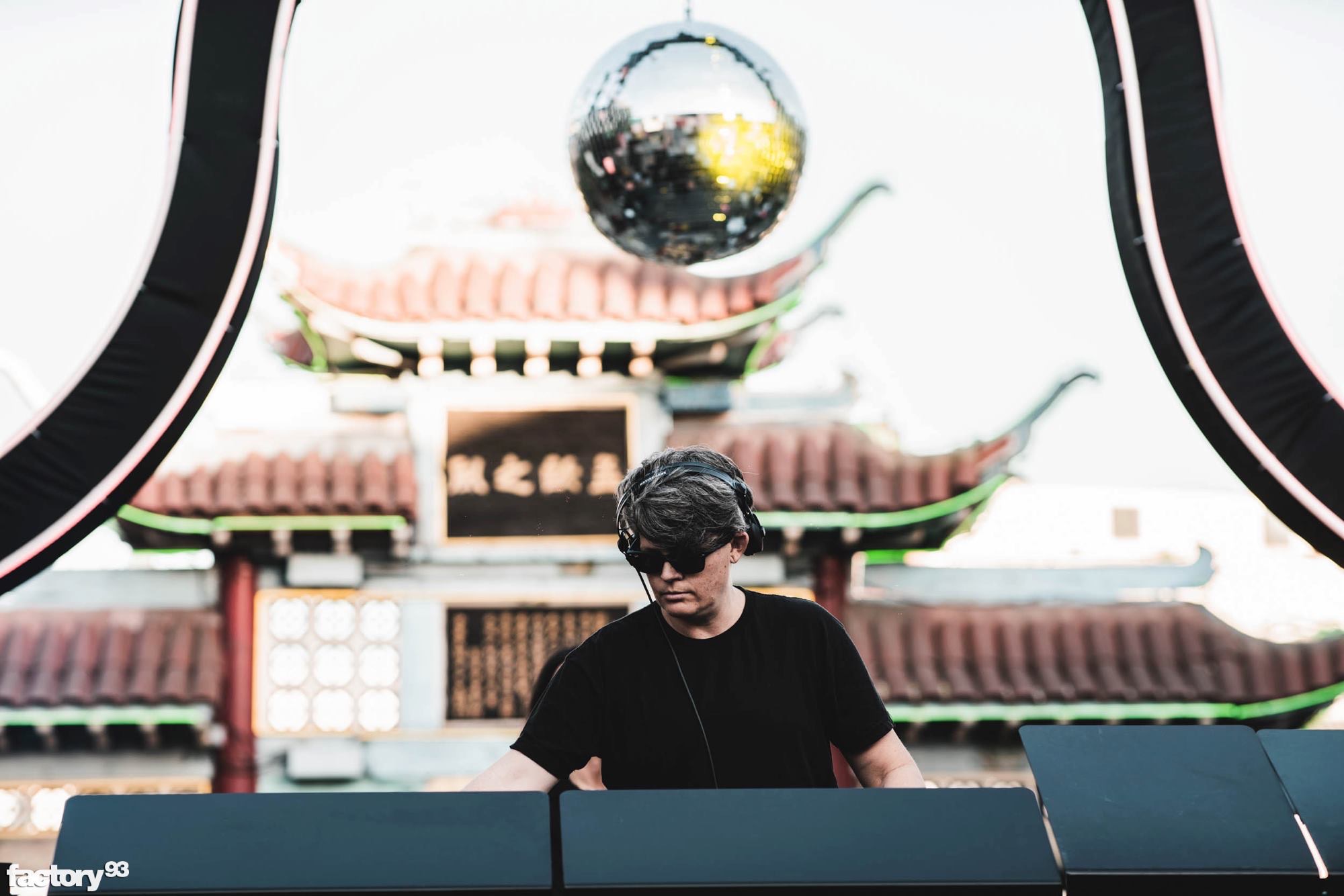 Jeniluv
Partner/ Co-Founder/ Executive Producer / Creative Director
Favorite Track: Luca Lozano "Bedroom beat on klasse wrecks"
________________________________________________________________________________________________________________________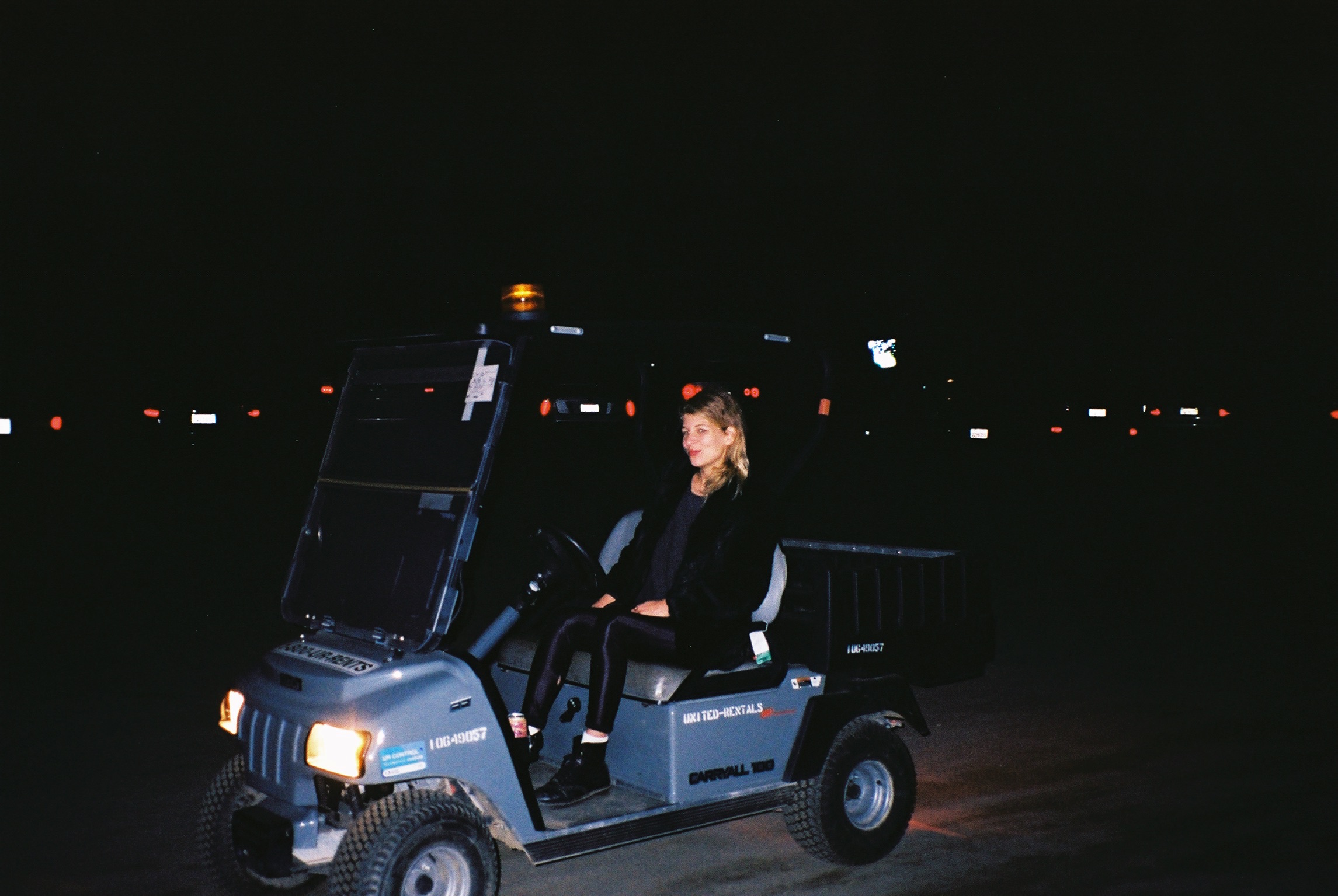 Masha
Partner/ Co-Founder/ Executive -Producer/ Marketing / Artist Relations
Favorite Track: Yello "Lost Again [Greg Wilson Edit]"
________________________________________________________________________________________________________________________
Heidi Lawden
Partner/ Co-founder/ Executive – Den Mother / PR Specialist
Favorite Track: Model 500 "Huesca"
________________________________________________________________________________________________________________________
Stephen Rivera
Partner/ Co-founder/ Executive – Creative / Artist / Director of Construction
Favorite Track: Kruder/Hunter "This Is What U Get"
________________________________________________________________________________________________________________________
Brian & KC
Funkworks Audio- Sound Technicians
Favorite Track: Underworld "Holding The Moth (Audiojack remix)"
________________________________________________________________________________________________________________________
Cristina Hernandez
Graphic Designer
Favorite Track: Etienne de Crecy "Prix Choc"
________________________________________________________________________________________________________________________
CLOAKING- VJ
Creator of live animations synced to the music and mapped to Stephan Rivera's stage and creations
Favorite Track: DJ Seinfeld "Come thru 4 u"
________________________________________________________________________________________________________________________
Ian Miyawaki
Florist/ Set designer
Favorite Track: Saâda Bonaire // "You Could Be More As You Are"

________________________________________________________________________________________________________________________
Brandon Holmes
Door Host
Favorite Track: Duke Ellington & John Coltrane "In a sentimental mood"
________________________________________________________________________________________________________________________
Mearii Hayden
Bar Manager
Favorite Track: AudioJack "Winding The Box"
________________________________________________________________________________________________________________________
Erin Castle
Production Manager
Favorite Track: Convertion "Let's Do It"
________________________________________________________________________________________________________________________
Russell Hadaya
Location Liaison / Permit Guru
Favorite Track: Julio Bashmore "Au Seve (Unofficial Radio Edit)"

________________________________________________________________________________________________________________________
Marcel Reyes
Word Weaver
Favorite Track: Jomanda "Got A Love For You"

________________________________________________________________________________________________________________________
Leon Yeshua
Team Mascot
Favorite Track: Escape From New York "Fire In My Heart"
________________________________________________________________________________________________________________________
The Dusk Camp 2019 photo gallery (photos: Michael Melwani)