Elena Colombi / Osàre Editions
Elena Colombi: "The patriarchy fucked things up"

Between 6th and 23rd of June the 2023 edition of Blaues Rauschen Festival will be taking place in Essen, Gelsenkirchen, Bochum, Herne and Dortmund. The lineup features artists like Antye Greie-Ripatti, Ji Youn Kang, Alessandro Cortini, Okkyung Lee or Pedro Oliveira among many others.
On the 10th of June Elena Colombi plays one of her enigmatic sets at Tresor.West in Dortmund, bringing together influences of "cosmic psychedelia and pounding jungle to obscure post-punk and spoken word".
Elena Colombi was not only so kind to answer some questions ahead, she also contributes all the pictures for the story.
Elena, do you remember the first song / track that really touched you deeply? 
I'm not sure if it was the first ever but it's the first one that comes to mind now: "The Heart Asks Pleasure First" by Michael Nyman.  From the soundtrack of the movie "The Piano" by Jane Campion. Beautiful and emotional piece.
These days we see many female DJs joining the scene. I feel that you are coming from a generation when it was still harder to get recognition. How did you experience it?
Yes, I have often being the only non-male artist on international lineups in the past. Perhaps you'll agree with me in thinking that the patriarchy fucked up things left and right – not only in music, but pretty much in every other field. There is still a lot of work to do, but I am very glad to see things are shifting.
How did you start anyway? Was there a special DJ who nurtured in you the desire to DJ? 
A mixed CD by an underground DJ from Verona (or maybe it was Brescia?) was what did the trick for me. I had been selecting music before in front of an audience but after listening to this mixed CD I decided selecting wasn't enough anymore; I wanted to learn how to DJ myself.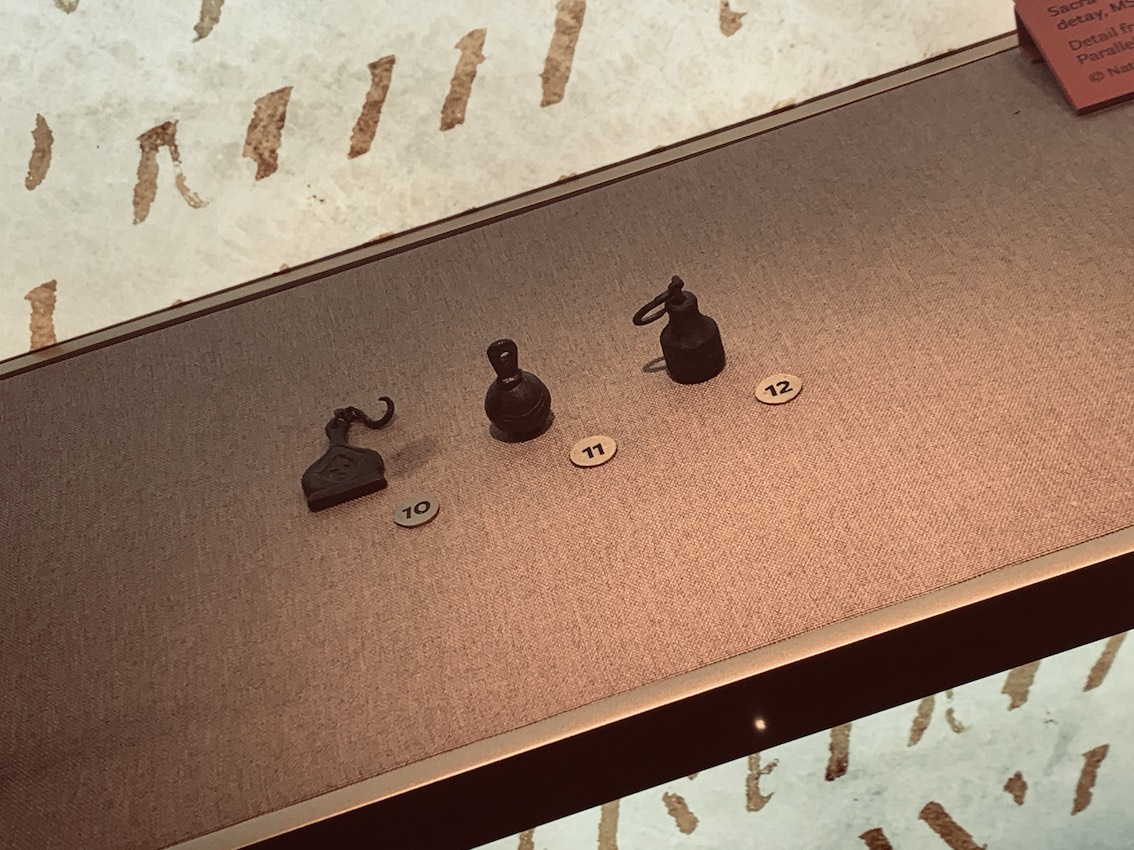 Are you observing your crowd before playing? Do you arrive earlier to the club? And do you also watch the dance floor a lot while playing?
Yes! I love seeing the crowd and responding to it. For me it's important to form a real dialogue, I would never take a difficult turn just for the sake of it. Only if the timing and energy are right for it. Although with years and experience I became better at moving the energy around, even in less than ideal circumstances!
As for turning up early at the club, it's harder these days because of the tight touring schedule and being sober. So I have a limited pocket of time and energy that I have to use well. Sometimes it's hard to get it right. Travel can be a bitch. However, If all goes well you'll hear people talking about this one night for a while! 😉
Do you have any role models, not for your sound but more for the way you conquer your own career goals?
Funny that you used the word "conquer" in this question – it doesn't work that way for me, not at all.
Quietly brilliant artists and people are the ones I appreciate the most. And I have the tendency of admiring people I actually know rather than strangers.
Your label, Osàre Editions, makes a statement – osàre meaning bold or daring in Italian. While others go for more sophisticated names you chose something very clear and direct. Why so?
Well, why not? I wanted an impactful name that fully reflected the label ethos: bold and unexpected choices. I think I got it?!
Osàre Editions is so much more than just a music label, you work with changing visual artists like Tornike Bendeliani, Jean Verame, Imke Lighart or Oliwia Szanajca for the cover art, you also release art prints and collaborate with fashion brand senscommon for selected clothing items. Significantly you do not release your own music but you act as art director.
So, the question would be: why did you decide to start a label in the first place?
The label started as a happy accident. I wanted to help curate and release the retrospective of the works of Thanasis Zlatanos but could not find the right outlet for it. Thanasis was very excited at the idea too, so I thought I'd simply go ahead and release it myself! At around the same time I was sent a demo by Free Range that confirmed even more the idea of having my own label, and these became the first two releases.
How do you find all those visual artists for collaborations?
It's a mix! Some I find online and reach out to, some others approach me. It's been all very organic so far. I have fond memories of each exchange and I look proudly at all the record covers that are the fruit of these collaborations.
You release a tape series called "The Male Body will be next". Of course I am curious to learn what you plan with the male bodies?
"The Male Body Will Be Next" is a tongue in cheek statement, taken by an image by Peter the Potter and a movie by friend and collaborator Rebecca Salvadori, where the male body is the main subject and becomes objectified.
The latest two tapes compilations continue the feminism concept of "Donne Che Corrono Coi Lupi", expanding it by including and welcoming all genders. At the time I started flirting with the idea to take the concept of the previous V.A. tape further, I was reading "The Will to Change" by bell hooks (a read I recommend). The timing was perfect. So I connected the dots between the message of inclusion and empathy towards men in the universal suffering coming from the patriarchal structure together with the flipping of the script of the "male gaze" portrayed in the short film.
I mentioned it earlier: you do not release your own music, actually you do not produce music, right? Why so?
My output is still very small, that's true. I have been wanting to finish music for a while but my standards are high and my time very limited. I only want to release if and when something really feels right. So, as of today I have two tracks out on my label (respectively on OE 012, OE 018) and two collaborative tracks for the Osàre x XLR8R special I curated last summer. A few remixes… But, there's also a collaborative piece coming out later this year: the recording of a live show I did together with collective Tutto Questo Sentire, Coby Sey and Charlie Hope at Het Hem in 2022. That's an exciting project I am looking forward to see in the flesh.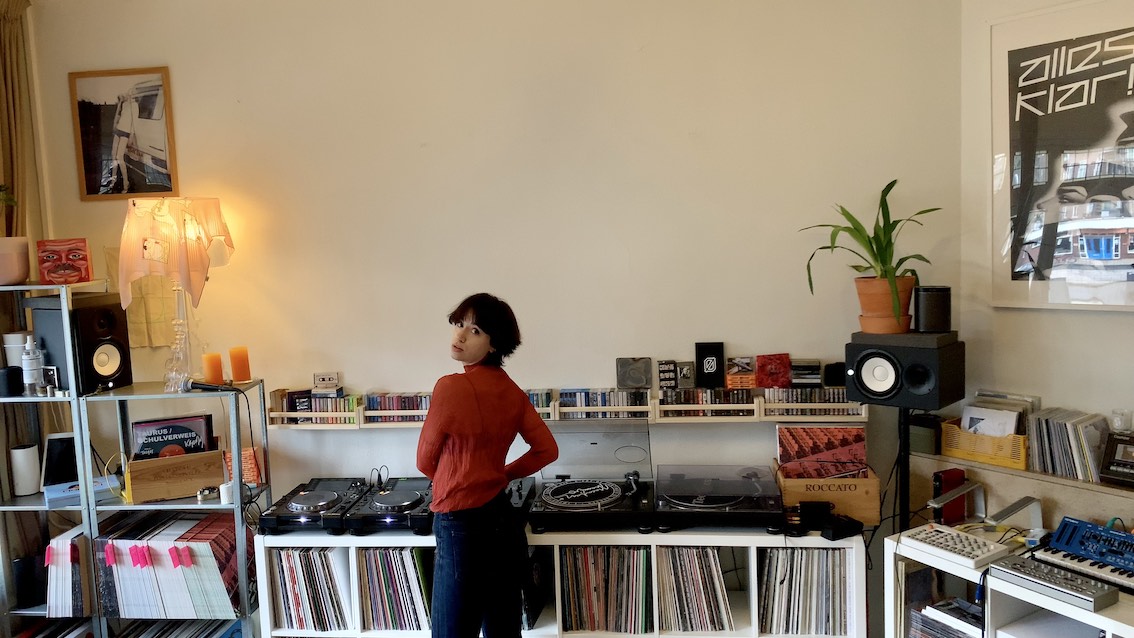 Like many other DJs and producers, at one point you moved to Amsterdam, because of Dekmantel, De School, Red Light Radio, ADE et al, a hub for electronic music worldwide. How did you experience the move coming from London (where you lived for ten years) and originally Italy, a country with a totally different mentality.
The move to Amsterdam happened for a different reason. And the whole experience was pretty bizarre; the first five months I was away a lot and couldn't grasp the way of life there. And then suddenly I lost work (pandemic) and a home all at once, and found myself in this weird limbo of not being able to secure a flat, so I've been hopping from temporary place to temporary place until I finally left again for the UK. It's been exhausting. I'm glad it's in the past now!
Which younger DJs have surprised you recently? 
I'll stick to DJs because if we look into producers the list becomes too long: Fukinsei whom I discovered through a recent programme I was the jury for. Goldie – whom I met at Neue Welle in Leipzig, and most recently Flaw from last weeks gig at Link in Bologna. Go check them out.
Any club out there in the world that you consider your favourite place to play? 
I don't have a favourite!
What's next?
Hoping to get over this stomach flu fast and be in great shape for my next show!
Favorite track right now?