Column – Part II, created on the Hispaniola Island and Jamaica
PABLO CASTOLDI: "Look at the palms… instead at those who rest in their shadows"

I am in the wonderful position of being able to choose where I work. I can send in my drawings and sketches from anywhere on this planet, and thus keep travelling constantly and tick off my wish-list of places to visit, one by one. The Caribbean was always top of the list –  because of its nature, the beautiful people and also their scandalous ways… but more on that later.
A Jamaican policeman I met in Toronto two years ago was waiting for me in Kingston – but to get there, coming from South America where I'd been at that point, I had to make a few stops along on the way. I chose the Hispaniola Island, mainly to get to know Haiti (although it was not the best time) and to have some deeper experiences with Dominican poetry, I had this fantasy of hearing a verse in my native language squeezed between muscles. I was warned by friends that Santo Domingo is a place of poverty, but that's not how I look at things. I had been in Africa several times, even helping during the Ebola crisis in Sierra Leone in 2016 – my destiny appeared to me between happy melodies and exuberant bodies.
Before traveling to Santo Domingo I had been in contact with a mathematician – he had met on Facebook investigating structures –  and although we only shared our love for polyhedrons, I was expecting him to become a great friend and maybe something beyond. But when I saw him on the first day after my arrival on the Island, we took a walk and I understood quickly that certain things are better not mentioned here and now. But still, at night, in spite of many warnings, I decided to stick to my paths of life and by that I met a sexy mister – who ended up robbing me in the hotel. I knew that gay and Caribbean are opposite terms, I began to understand the limits, I had to wait and look at the palms instead of at those who rest in their shadows…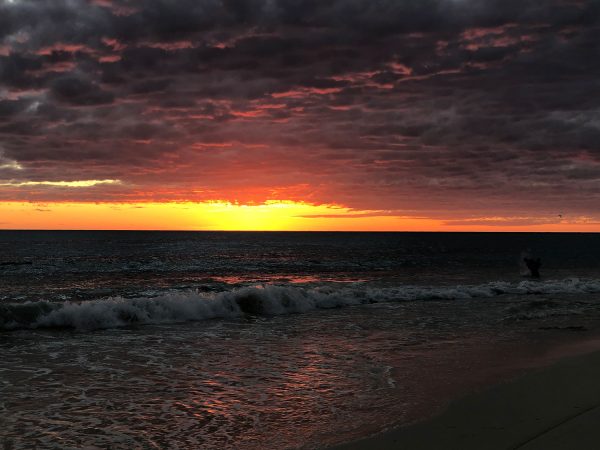 I wanted to witness the finest sunset, so I studied the map and decided to see it on the coast of the province of Pedernales which is also the softest border with Haiti, only a river separates them. The region has the reputation of having the most beautiful beach of the island, Bahia de las Aguilas, so I went there with the focus on the perfect blue. The trip from Santo Domingo took me seven hours by minibus and I arrived at night dizzy from the potholes and bends, with no reservation – but the moto boy  helped me to choose my hotel. When I woke up, like in a dream surrounded by forest and contented free-range cows, I walked to the sea and from there to discover the wonderful little town, the perfect scale, full of horses and young people.
Marijuana is a taboo in this country, you never find anyone smoking, the police are very strict. But in a corner a broken trailer blew sweet smoke. Parked on the stony sidewalk where there were tires, uneven, it was a hairdresser's salon. Like an art show, a space without time or rules, unexpected. I could not believe that this guy was the barber either, he seemed to have finished repairing a truck with a mangy, amazing physique and shy personality. I fell in love with him right away, his demeanour was a magnet for everyone. The place became my temple. I started to go to breakfast with him, I bought fruits that we peeled for ourselves and those who passed by.
I had never seen a place so messy and bumpy but yet so well accepted. The broken and dirty mirrors, the hair he was cutting had become a carpet that he stepped on barefoot, the activity and the details kept surprising me, questioning me. The clients paraded quickly, mostly homeless and beggars to whom he did not charge, boys from the plantations who came on horseback and motorbike or girls who only wanted to pluck their eyebrows, the conversations were paragraphs from profane Bibles. An oasis of freedom, laughter, poetry and a lot of smoke! They brought from Haiti the best I had ever tasted. In the background, the most romantic bachatas.
Called the 'gateway to the homeland', the area was mostly inhabited by Haitians until the 70's, a feature that differentiates it from other parts of the country. I crossed to Haiti by the river on a motorbike with a guy I knew and to whom I became a very good friend. He took me a further four times, always choosing different spots of the river and by the mountains avoiding stamps and visas. Although I could only see that specific region of Haiti, it was sufficient for me to understand the harshness of that life. It has the beauty of the places where the industrial does not reach, almost everything is made of natural materials, houses with sticks, stones, clay balls and dry leaves, wonderful. Beauty and pulchritude. But not even the enchanting blue of the sea or the sculptural cactus or palm trees let you forget the eyes of so many disadvantaged, poverty-stricken children.
So I spent more time between dream beaches and crystal clear rivers than I had planned, I couldn't leave that place. After a few weeks I was hit by a very aggressive parasite that habits in the water of this area. I spent several days with fever and working hard for my client in Toronto, with only time to go to the hairdresser and then take in the sunset. Once I'd filled the coffers, but with sorrow at not seeing the hairdresser anymore, I took a flight to Jamaica to look for my beloved policeman uniform.
Luckily I agreed to undergo a treatment with a Rastafarian doctor and when the illness passed, the days in Jamaica were epic, much more like the ones we all like. I climbed the Blue Mountains between secret kisses with the policeman of my dreams, I was introduced to the most exquisite gardens, the brightest twilight, but I could not forget the world of the barber and the memories.
Two nights I had accompanied him after closing the barbershop to his little house on the outskirts of town, walking through the darkness between little ranches, his, the smallest, only the essential four walls and roof of sheet metal. We remained in silence, interrupted by little babies that came crawling from some neighbour's house or dogs grabbing some food. If his hairdressing salon was the height of disdain, at his house he had surpassed himself by far! The structure of a sailor's bed protected him from a sea of junk that accumulated and occupied all the remaining space… the door opened to the mattress. His kitchen was two stones outside on the ground that he sometimes used to put a pot. The wood for the fire was counted, I tried to use them to see a little more or so that mosquitoes do not come and he did not let me. With him I could only think of the stars that surrounded us. The conversations mixed with family stories and truncated romances cut my heart. The neighborhood was facing the river far away from the beach, if it were day you would see it in the distance and the dark horizon was Haiti. From the threshold of his ranch I felt on an exorbitant asteroid, with a view over the entire universe. I couldn't understand how I had arrived to that place but I didn't want to be anywhere else, I also didn't understand how someone so good, noble and delicate can live that way… If it wasn't for my condition in those days I would have spent the night in the stars, but I needed a clean bed.
I imagine how the news about the virus may sound amidst catchy tunes, hearing about risk groups in an area where the average age is 24 and the life expectancy is only 61… for reasons much older than this problem. Hopefully what we are going through will help us see those who have always been at risk, always neglected and understand that we will never be well until welfare (and well-being) is available to everyone.