Danielle De Picciotto & friends w/ Bettina Rust
Bettina Rust: "Memorize the answer and use it for the next question, fully engage with the other as the interviewer."

In our modern media world, interviews are an extremely prevalent form of journalistic work. Whether TV, podcasts, online newspapers, cinema, radio, people are asked about different topics everywhere. One might think that such a "conversation" would be easy because it happens so often, but in reality, it takes as much talent as any other art form. Because yes, an interview is an art form. It's not just about unusual questions, information, or a fun, flowing conversation. It is also about making the core of the other person recognizable without exposing him/her and asking questions that are understandable and yet very individual. Addressing deep, difficult topics without becoming morbid and taking the superficiality away from light-hearted topics, in order to give every listener, the feeling that he/she has had a special, rare insight into secret depths. It is because of this insight that they are so popular, where else can you learn so much about a person in such a short time?
A good interview can be compared to a seduction, in which the questions gently expose one layer after another until the core comes to light: the incomparably beautiful and unique being slumbering in every human. So why are there so many boring, meaningless, and utterly useless interviews in magazines, interview books, and journals?
It is because the wrong questions are being asked.
In fairy tales, asking the right question is the magic key to opening all doors. Philosophers and spiritual teachers even claim that the question is more important than the answer.
From this point of view, this artform takes on an intriguing subtlety that unravels more than is commonly thought. The Armenian esoteric Gurdjieff claimed as early as 1890 that journalists had the power to help humanity grow beyond itself or to completely corrupt it.
He feared the latter would come true. If you look at today's media landscape, it's probably a mixture of both. Fortunately, there still are journalists who are masters of their craft and inspire people with their interviews, stimulate them and conjure up a constructive, deeper conversation. Bettina Rust is such a magician.
She has been moderating and interviewing people since the early 90s without ever luridly exposing them to a cheap spotlight. Intelligent, interested, cheerful and yet thoughtful, she manages to create an enchanting conversation with all she speaks to, one that touches and captivates. Her show "Hörbar Rust" has been a Berlin cult radio show since 2002 and I'm delighted that she agreed to have this conversation with me.

Danielle de Picciotto: You've been interviewing people in a wide variety of formats since 1993. Do you have the impression that a format influences the interview? Does it make a difference in the answers if you are seen or just heard? What do you like most?
Bettina Rust: Of course, the format has a significant influence on the interview. Do I have time, or do I have to be quick? Is there room for personal things or is it about facts? Is the conversation shown as such, or am I edited in as the questioner, or is it only a report with quotations? Do I know what is expected of me and should I adapt the questions, the pace, the temperature to these expectations (e.g., controversial political format, personal portrait)?
I myself am very fortunate to be as free as possible. I just have to stick to the timeline.
For interviewees, it always makes a difference whether the interview is conducted in front of an audience. In this case, it's much easier for pros to iron out a bad start or weak punch line because you can get people involved (or at least make them feel like it). In general: the camera is a distorting observer and occupant, even if one could assume that the opposite is the case. Radio/podcast is much more intimate and often more focused.
I like the intensity and focus with which I can discuss even the funniest and seemingly trivial topics in my studio. Since the situation is completely focused on the conversation, small, pleasant room, nice light, a few pictures, a view of the countryside – something special always arises (for me).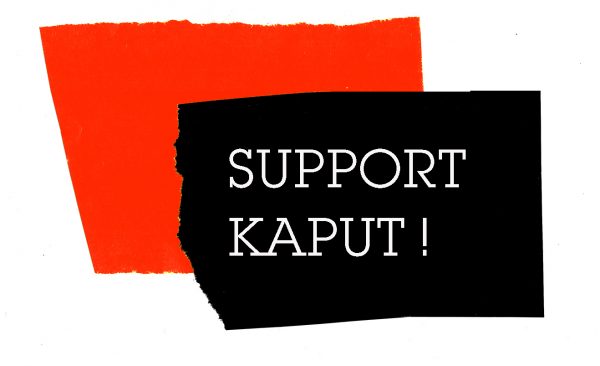 One rarely speaks as intensively to a stranger as in an interview. Within an agreed period of time, it is allowed to ask very direct questions compared to a "normal" conversation. Do you think that you can get to know a person faster and better in an interview than in "normal" life, or does it remain superficial despite the intensity?
In my opinion it always depends on the (usually) 2 people. I've had intense interviews and private conversations with people I didn't know, some of which just stayed interesting conversations and others from which friendships flowered. If I really, really want to get to know someone personally and have the feeling that things are jerky on the other side, things are stagnating, there is no flow, then I can't force it, of course. You can verbally play around each other, stretch, and stretch, roll out carpets for the other person, but sometimes nothing happens because of one person's shyness. In my opinion, nothing can be forced.
What is the most important thing for you in an interview?
The flow that arises and that, in the best-case scenario, both get involved. Forget the research, format, time, goal, and mood. Memorize the answer and use it for the next question, fully engage with the other as the interviewer. That's great. If you then notice through small remarks or even counter-questions that the other person feels comfortable in this mini-capsule, in which you are both sitting, then in the best-case scenario the interview turns into a conversation.
How is your relationship with language? How do you think it has changed since you started? You studied social psychology, German, communication, and marketing and wrote a book. Does language have different tasks for you in these different areas? Or are all these areas always present in every conversation for you?
Don't be alarmed, but when I just read your questions, I thought – and to be honest I was a little shocked by the analogy: My language is like my blood. I don't arrange, don't polish, don't sort it (not true, the last few years in particular have shown that a few terms can disappear, and new ones are added) – okay, what I'm getting at: I don't steer or control anything. My organism works because things are running, chugging, flowing inside me. Some days maybe sluggishly or really badly, but it's not something I'm aware of or consciously intervene in. That is my attitude towards so-called "speech", i.e., the spoken word. With the written word I am highly critical of myself and others, picky and quite demanding. And by that I don't mean prim and proper, on the contrary. I consider it high art when people deal with language in a playful, humorous, and easy way. No flourishes, no exposed vanities, no educational references, please. Just do not let it be overloaded, appear forced or disguised. I react just as badly to simpering fuss as I do to stilted, intellectual minimalism.

Your radio shows and podcasts convey a strong interest in people. I never feel like it's a job for you, it's a real interest. What interests you most about people? Does it ever get repetitive?
Yes, I have this interest even when there is no camera running and no microphone recording. I like to be in contact with the world, preferably if I can choose how. Most of my guests have an interesting CV, which I am familiar with at the moment of the conversation. That's a good base. If sympathy is added to this, with a bit of luck it will be a dance that is fun for both parties. It has happened to me very rarely, if not never, that conversational situations are repetitious. People are alike, we humans are similar. Nevertheless, similar situations can be experienced, solved, and told in very different ways. Luckily!
You wrote a beautiful book about Berlin. How did you come to Berlin? How do you think the city is doing today, after two years of the pandemic? What do you like most about Berlin?
Thank you. Berlin was la clear goal that I had made for myself. Hanover was followed by 10 years in Hamburg and finally I moved to Berlin. Theoretically, it could have happened 4 years earlier or 2 years later. There was no real reason when. This city always got under my skin, both positively and negatively, and that impressed me, that's what I wanted. It was more than easy to find an apartment here back then (1998), huge things for very little money, unimaginable today. I've been living here for almost 25 years now and I don't want to claim that things are going particularly well with us momentarily, with Berlin and myself. I look at her and shake my head, "You're insist that you are poor but sexy, but you know what? You're broken, loud, ruthless in just about everything, the garbage, it's become more, where is your cute whimsy, where is this "rough but hearty"? I see pissed-on mattresses, broken flat screens, and I no longer have the feeling that people feel comfortable here. You are stressed. Your system is defective, Berlin." Berlin then looks at me, narrows her eyes and hisses, "Well then move to the Rhine. Go to Baden-Baden or Wiesbaden or whatever. I've always been harsh. Go ask the people, the tourists find me interesting." So, we're facing each other but not parting. Sadly the feeling of love flares up relatively rarely. We haven't kissed in a long time.

What are you currently working on and what are your future plans?
I'm still working on weekly interviews for "HÖRBAR RUST" and "TOAST HAWAII" with new interview guests. The Toast Hawaii book will be out soon, it's called "THE FOOD OF MY LIFE"("DAS ESSEN MEINES LEBENS ") and contains 11 conversations with Iris Berben, Olli Schulz, Barbara Schöneberger, Henry Hübchen and Anke Engelke, among others, who all gave me a food selfie and sent their own recipes. The perfect Christmas present and for every dinner invitation that you don't want to turn up to with only a bottle of wine.
WWhich show was the most important to you? Which interview is your most memorable?
Ha! If I could answer that! Wait a minute, I'll grab the calculator, I'm interested myself. I've conducted over 1,000 interviews for the Hörbar Rust alone, just counted. No, I can't possibly answer that question. But I´ll take that as a good sign.