Danielle de Picciotto & Friends: Liz Lamere – Interview
Liz Lamere: "Treat me like I'm training for a pro-fight"

I met Liz Lamere in 2007 in Minehead at the Dirty Three curated ATP festival after her performance with Alan Vega of Suicide. I had watched their concert and then was brought backstage to be introduced. What struck me from the start was her extremely focused energy on stage and her incredibly relaxed friendliness backstage. It is rare to experience the same person in two such intense opposite energy fields within such a short amount of time.
The next time our paths crossed was at Primavera, the Barcelona music festival, at the breakfast buffet in the musician's hotel. This was a couple of years later, but the experience was the same. Rarely have I met a female musician as relaxed and friendly before a show and then later on stage radiating such an energy.
Sadly, Alan Vega died in 2016 and although we have kept in touch, I had not seen Liz for some time. Then I discovered in late 2022 that she had released a solo album "Keep It Alive". I listened to it as soon as I could and was delighted that her energy had not lessened. The electronic beats and synths from her past performances are still there, accompanied now by noisy basses and her spoken word and singing. Her music makes me miss NYC and I was delighted when she agreed to chat with me about why she decided to record a solo album and how she has managed to be a wall street lawyer, a boxing manager, a mother, a musician and the partner of Alan Vega over so many years and still be as relaxed as she is whenever I see her.
Liz Lamere is an incredibly inspiring woman, and I am delighted to present her here today.

Danielle de Picciotto:  You started out playing drums in NYC punk bands. How did it come about that you played drums? It was pretty unusual for women to play drums back then.
Liz Lamere: I started playing drums as a teenager growing up just outside of Boston.  From a young age, I played multiple sports alongside my two older brothers and took piano lessons but preferred to be outside playing instead of practicing.  Music was always a big part of our family life; my dad loved classical and jazz music and my brother Kent had an extensive record collection of rock & reggae. By age 16 my boyfriend Brian and I started sneaking into the Rat in Kenmore Square to see Jonathan Richmond & the Modern Lovers, Mission of Burma, the Dead Boys, Iggy, Patti Smith and Devo. When we decided to form a band, I picked drums figuring being athletic and loving bass & rhythm it would be a natural fit for me. Brian played guitar and Backward Flying Indians was launched along with a bass player from the local ski area.  Mostly, we played in my basement and then at parties when I was in college at Tufts.
When I moved to NYC to attend law school at Columbia U, I formed a band with fellow law students called Moral Turpitude.  After about six months working as a lawyer, I missed playing music, answered an ad in the Village Voice for a drummer and joined SSNUB (an anacronym for Sargent Slaughter's No Underwear Band).  SSNUB played at CBGBs occasionally for a few years and we recorded an EP at 6/8 Recording Studios.
Back in the 80s female drummers were still rare.  It was amusing to me whenever anyone expressed surprise that I could handle the physical demands of drumming. Having played varsity soccer in college and working as a ski instructor on the weekends, stamina wasn't an issue.  In 1985, when I met Alan Vega, he was intrigued, but not surprised, by my dual life of punk rock drummer and Wall Street lawyer. And I knew I'd met my life partner.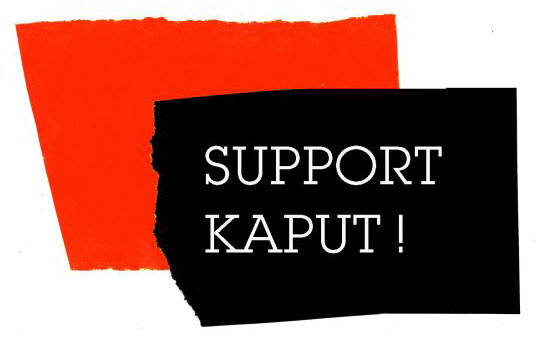 You are a musician based in Manhattan, how has the city influenced your music over the years? Are there any special moments that defined your path specifically by living in NYC? How has its impact on you changed over the years?
The energy of NYC and its diverse mix of cultures is inspiring to me. Arriving at age 21, I immediately felt this is a place where you can be whatever you want to be.  As a student, I regularly went to see bands at CBGBs, taking the subway alone back and forth between the Upper West Side (Spanish Harlem) and the Lower East Side. The 80s were a tough time for the near bankrupt city and crime was rampant. Challenging times spawn creativity, and there was strong comradery in the punk rock community as well as the burgeoning hip hop scene. Hearing hip hop mixtapes pouring out of boom boxes in the streets was a game changer for me. It sounded so fresh; like a futuristic evolution from traditional rock bands.
Over the decades of living in NYC, I've witnessed how resilient our community has been through the challenges from Sept 11th, the Pandemic, deep political unrest and divides, and rising crime rates.  All of this has a profound impact on the energy and messaging of the music for me.
You specialize in heavy electronic beats and sounds. What hard and soft ware do you use? Do you also play live drums for your music or is it all electronic?
When I began playing machines on Vega's solo projects (about 1987) I stopped playing live drums to record.  There is so much to discover combining the human touch with electronic sound, and Alan and I shared a keen interest in experimenting with this.
My process hasn't changed much from the approach we used.  It isn't the machines, but how you approach them that makes the difference.  The technology has continuously evolved from using analog tape, no sampling or looping, to digital, using ProTools starting in the 90s.  My goal is to create sounds not readily found; often morphing sounds by running them through various machines and not relying on pre-programmed elements.  For Keep it Alive, I used the Korg M-1 (that I bought back in the 90s) as a main vessel to run sounds through.  I'm currently recording my next album and experimenting with the ArpSollus synthesizer that Ric Ocasek gave Alan back in the 90s.
I am fascinated by the fact that you compose electronic music with aggressive beats and sounds, work in the NYC boxing world and work as a high-end Wall Street lawyer. What is it in all of these different areas that are the real combining thread? What exactly do you do in the boxing realm?
My music reflects my energy and I gravitate toward higher intensity beats and sound.
The common thread in the various things I'm engaged in is the level of intensity and commitment.  I'm a full tilt person. When working on Wall Street deals the stakes were high.  In school if I screwed up it meant a bad grade, but in the real world the consequences were serious and that focuses your attention. That heightened awareness is also critical when stepping into the boxing ring or onto the stage. Being fully present in the moment makes me feel alive and that intensity and energy carries over to whatever I feel passionate about.  It is the overarching theme of "Keep it Alive".
It's a common expression that "You don't play boxing". Fighters put their life on the line in the ring.  In 2006, I decided to learn how to fight.  En route to the ball fields where I coached Dante's soccer teams, we regularly walked past a traditional boxing club, Trinity Boxing. By then, my soccer players were older, faster and stronger and I wanted to keep up with them. The boxing trainers were pro-fighters, and I made my intentions clear: treat me like I'm training for a pro-fight.  They took me seriously and I learned the extreme demands of training and fighting.
Few fighters make it to the elite level and it takes a lot of support to get there. The women have it harder with little money in it for them even at the championship level. When the club owner, Martin Snow, said "you manage Alan's art and music careers, why don't you become a boxing manager and help these fighters?" I studied the regulations, went to the NYS Athletic Commission, took the boxing manager test and got licensed.
My first signing was a very talented female flyweight and I was able to line up two back to back title fights for her.  One of my first trainers was a strong prospect with an offer to sign with top promoters Golden Boy and later Al Hamon and I was his legal advisor. He became a middleweight world champion, defending the title several times and retiring with financial security.
I represented another female fighter who was an astrophysics professor at NYU by day and "the Mad Scientist" in the ring. A male fighter I signed had just come to NYC from the Dominican Republic, spoke no English and had little resources. I secured him fights on ShoBox the Next Generation, at the Barclay Center, Bk and Madison Square Garden which helped him establish himself and start a family. His wife now manages him.
My final signing was a heavyweight whom Floyd Mayweather had brought to Las Vegas after he won the Cameroon national championship. He didn't like the Mayweather gym culture and relocated to NYC to train out of Trinity Boxing.  I noticed how dedicated to training he was and his coach, who had trained 16 world champions, was confident he'd be a rising star. Having watched me spar and commenting on my high energy, one day he asked if I would manage him. I helped him get his first 11 pro-fights in just over a year. He was built like Mike Tyson with 225lbs of pure muscle.  In his ninth pro fight he knocked out a 300lb journeyman fighter who in over 30 fights had never been dropped. Although my heavyweight loved to train and spar, he was not happy being in the "hurt business".  Just as he was getting to the big money level he lost his desire to fight.  It was a grave disappointment as he had worked so hard to gain financial security and walked away before the finish line. This was shortly after Alan passed away and I decided not to continue managing fighters.  The last one I was still managing I transitioned over to his wife.
So, I pivoted to my next boxing challenge and started training with the intention of getting into the Guinness Book of World Records as the oldest pro-debut.  I had talked about doing this before Alan passed and he was vehemently opposed, but I wanted to prove that you shouldn't limit yourself because of age.  In order to get a pro fighter license the NYS Athletic Commission had to verify I had solid technical skills and I had a promoter lined up in North Carolina to find a suitable opponent for my pro fight. To pass the skills test,  I invited the very aggressive Mad Scientist to be my opponent and my trainer, well known to the Commission, to work my corner.  Dante came to throw in the towel if necessary.  We went four intense rounds; I had a bruised eye after the first two, finished the last two strong and was given the green light on technical skill. The final hurdle was to get medical clearance.   After reviewing my x-rays the doctor advised me that the degenerating discs in my neck (consistent with age) put me at an unreasonable risk of serious damage, especially in a pro fight with no head gear.  Dante stood in for Alan and asked me not to take that risk. He didn't want to have to spoon feed me in a wheelchair for the rest of my life.  So, the next big challenge became composing my first solo album!
I still train regularly and spar with female amateur fighters. I'm often told, especially by the women, that it is inspiring to see how strong and vital you can be regardless of age, and hearing that motivates me to Keep it Alive.  I'm grateful to be a positive role model.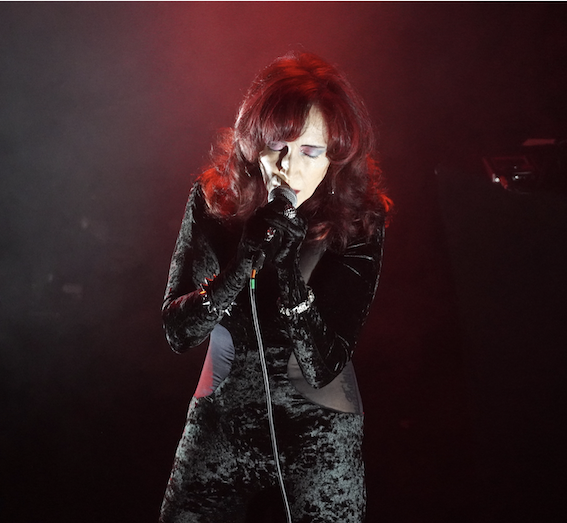 You collaborated with your late partner Alan Vega for three decades and your son Dante engineered you solo album "Keep It Alive".
What interested you in collaborating with Alan?
What is it that you appreciate about working with family in general and what are the difficulties?
When I met Alan, he was living at the Gramercy Park Hotel and had just released the album "Just A Million Dreams" on Elektra Records.  The project was slickly produced, and Alan felt distanced from some of the process.  After leaving the studio, he would go home and create minimal electronic soundscapes. The first time I heard Alan coaxing sound out of effects machines linked together on his floor I was mesmerized.  He was a master of minimalism, stripping the sound down to the most basic elements and creating what he dubbed his "no notes" theory.
The demands of my legal career and now spending more time with Alan meant I had less time for the band. When Alan decided he wanted to go into a studio to record he asked me to join him saying "you have rhythm and can play the new machines to see what sounds we can get".  Having recorded with SSNUB at 6/8 Studios with engineer Perkin Barnes, who was a very chill dude, I suggested we go there.  Thus began a nearly 30-year collaboration.
Music has always been part of Dante's daily life. From infancy we played classical music whenever he slept. He came into the studio with us, sang in the Trinity Church Wall Street youth choir from age 7-17 and began joining us on stage at age 9. We thought he'd become a professional singer as we'd been told by his choir director that he had perfect pitch, and he loved the choir. After Alan passed, Dante decided he wanted to become a sound engineer and told me "I don't want to be a performer, I want to help other people execute their vision".  Given his strong math and music skills he quickly became proficient as an engineer.  In 2019, Dante worked alongside Ted Young who engineered the Vega "Mutator" release that Jared Artaud and I co-produced. My company Saturn Strip set up a recording studio in the space where Alan built his sculptures, painted, and wrote.  Soon, Dante had a steady influx of young hip hop and R&B artists coming to Dujang Prang studio. When the lockdown started in 2020 I suddenly had a built in sound engineer with time on his hands!
Collaborating with family can be very special since you know and understand each other so well and can go deeper in some respects; and it has been incredible creating with Alan and Dante, two such amazing and brilliant beings.  It can also be more difficult than collaborating with others who don't share a deep personal connection with you.
It helps to stay focused on the bigger picture – discovery and creation. Perkin used to comment that he loved the dynamic between Alan and me.  We could disagree voraciously about something one minute and the next minute be loving and affectionate. It was never a personal attack just expressing a different vision.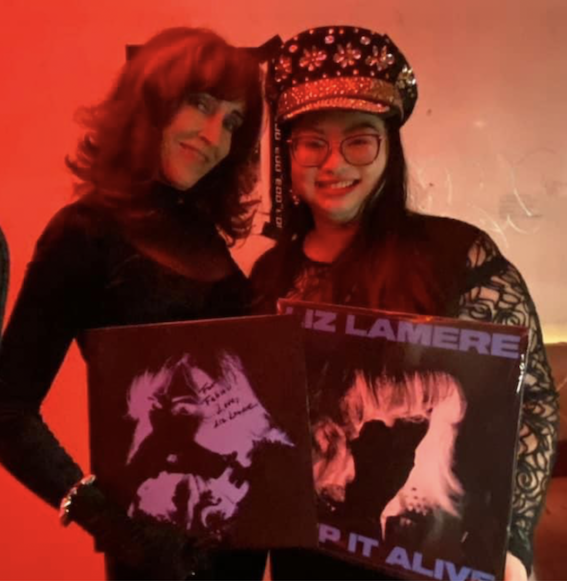 Have you ever experienced discrimination in the male dominated areas you have worked in? If yes what do you consider a good method of counteracting?
In sharing my personal experiences with discrimination in male dominated environments and my method of counteracting discrimination, I don't intend to minimize the very real harm it causes. Over the decades, I've seen a shift in the power dynamic as there are far more women, and more women are decision makers, in these fields. As more awareness is brought to the inequities and discrimination, there is far less tolerance and more solutions to address these issues. We still have a long way to go.
Working on Wall Street in the 80s as one of the few female corporate lawyers representing top tier investment bankers presented some challenges; from being perceived as the token female, mistaken for a secretary, expected to get the coffee, to sexual harassment.  I wasn't inherently uncomfortable in a male dominated environment and I counteracted discrimination by defying expectations and keeping focused on my personal values and goals.  And part of me felt it was an advantage to be underestimated.  If anyone thought I was there to fill a quota and an attractive appearance was a plus, I didn't let that deter me from absorbing the positive aspects of the experience.  Framing it as a challenge helped. If to be taken seriously meant I had to work harder to prove myself that was fine because I always took the attitude that whatever I set out to do I wanted to do it to the fullest.  My dad used to tell me "There always will be others smarter, more talented, better off than you. You don't control that.  What you can control is how hard you work".  If the cards are stacked against me that inspires me to figure out how to overcome the challenges.  That passion for whatever it is you choose to spend time doing is what keeps your inner fire burning. Keep It Alive.
The law firm I worked for, Cahill Gordon, represented Drexel Burnham in what at the time was called "junk bond" securities offerings. The head of that department at Drexel was Michael Milken, who in 1989 was famously incarcerated for insider trading.
The investment bankers worked hard, played hard and sometimes acted like the workplace was a frat house. Hired sex and drugs were an outlet from the fast-paced demands of deal making. Having been raised with two strong female role models (my mom and grandmother), and playing alongside two older brothers, I developed a thick skin and a "don't fuck with me" demeanor. Back in those days, given the power dynamic at work there wasn't a lot I could do to change the behavior of others. I could control how I would respond to it.  I stayed focus on getting the work done and dismissed any attempts to shock me.  My attitude was "you can't shake me, and I'll take you down if you try to touch me" and that kept the wolves at bay.
My experience in the male dominated boxing world came decades later and there were more female role models on the business side. If you could help make a fight that was good for business, it didn't matter much if you were male or female. However, the female fighters were, and many still are, severely discriminated against.  Promoters claimed there wasn't an audience for them, although that had been proven wrong in MMA,  and they weren't making any money. This is changing slowly in boxing with Clarissa Shields, Katie Taylor, Mikaela Mayer, Amanda Serrano and many others leading the charge.  The women fighters go all out and always put on highly entertaining fights. The fan base for female fights is growing steadily and hopefully, the gap in pay will continue to close.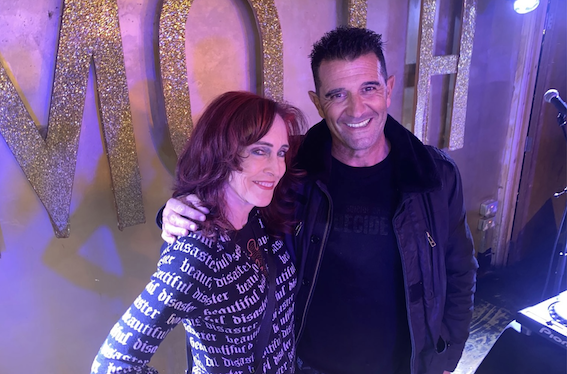 What is it that you look for in music? What is the main theme of your solo album?
For me music is vibration and energy; the placement of sound in time and space.  Music is about how it makes you feel; how it moves you. Having a foundation as a drummer, the beat and bass always draws me in.  The biggest challenge in creating my solo music was finding my voice and answering the question "what would I say?"  After Alan passed, I started writing thoughts in notebooks.  When the time came to make my album, after the music was recorded, I found the words to convey the feeling of the song.
My album, "Keep It Alive", is about keeping your life force, passions and vitality alive.  Embracing the constant change and evolution that is life and living fearlessly without limitations imposed by yourself or others.  The album was also influenced by what was happening in unprecedented times in our world; with themes touching on universal experiences during the pandemic, freedom, free will, the insidious influences of social media and a divisive political climate.