Record of the Week
Cat Power "Covers"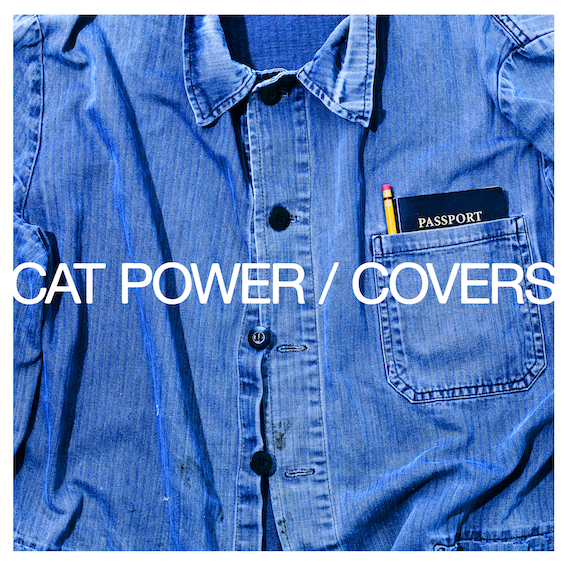 Cat Power
"Covers"

(Domino/GoodtoGo)
With the denim shirt is such a thing. I think I never had one and do not have a particularly good relationship with him. Kind of strangely permanently uninteresting. A bit retro-trashy. Now Chan Marshall aka Cat Power wears it demonstratively and even has it appear as the cover of her new covers album "Covers".
Cat Power's album "Moon Pix" (1998) remains vital for me, I was once even able to discuss it with her at least on the phone – at the beginning of my interview at the time Chan asked me for directions because she was probably in danger of getting lost in Cologne between promo and concert, at the end she gave me encouragement. On "Jukebox" (2008), her second of now three covers albums (first there was "The Covers Record" from 2000), she processed herself further with a really glamorous version of her still most beautiful howling song "Metal Heart" from just "Moon Pix" including the sleazy slide by Judah Bauer (Honeymoon Killers, Blues Explosion) and the rustling-accompanying percussion by Jim White (The Dirty Three, Crime & The City Solution).
Marshall now takes up this kind of consistent self-processing again and turns the reduced 2006 dirge "Hate" into a soul piece shimmering like oceanic sunset: "Unhate".
Cat Power transforms the songs, if not, one is a bit disappointed – for example when she doesn't turn the Pogues classic "A Pair of Brown Eyes" around as charmingly as she drags Nick Cave's "I Had a Dream Joe" out of pathos, admittedly not entirely unpathetic. So she works off songs by Lana Del Rey, Iggy Pop, Ryan Gosling (didn't know him as a musician, surprise!), Jackson Browne ("These Days" has already been covered ice-cold and at the same time deeply moving, somehow me far more aptly by Nico) and Frank Ocean, among others. The Replacements' "Here Comes A Regular", which was rather close to the original again, had been created by them again in reference to Nikki Sudden's and Dave Kusworth's legendary Jacobites. Big time.
Coverversionen sind laut Cat Power selbst immer Kommunikationsangebote auf diversen Ebenen und dazu da, (wieder) zu entdecken und den Weg durch den Pop-Dschungel zu finden. Whereby Cat Power's 'regular' albums touch me more. The somehow beautiful, but also a bit persistent or sometimes even meager in "Covers" have recently felt on completely different paths also Juliane Liebert in the "SZ" and Christina Mohr in the "FR". There, the denim shirt again played a not insignificant role.
One thing remains to be said: Cat Power helps me. Nevertheless, this figure remains ambivalent. Not easy to understand. I was so sad at the time because just the great indie-soul musician friend Epic Soundtracks (Swell Maps, Red Krayola, These Immortal Souls) had died unexpectedly after three solo albums liberating for him, who was Nikki's brother and also participated in the Jacobites: "I'll Be Seeing You" (Billie Holiday). References all over the place. I'd have to talk to Chan again. She won't remember.