Interview with Folly Ghost aka Max from Berlin based DJ collective No Shade
Folly Ghost: "We have enough hashtags, we need more policies"
No Shade is a Berlin collective that has been offering mentoring programs for queer, female, trans and non-binary DJs for almost four years in order to bring greater diversity to the club scene, which is still dominated by cis, male and white. And quite successfully: Last year, the No Shade DJs played their first boiler room sets, and No Shade took care of the aftershow of the large exhibition "No Photos On The Dancefloor" at C/O Berlin. But then there was Corona and literally everything changed for No Shade. A conversation – not only about Covid-19 – with DJ Folly Ghost aka Max, who came to Berlin from Rio de Janeiro a few years ago and belongs to the No Shade collective.
When did you decide to join No Shade?
Max / Folly Ghost: I joined the mentoring program in the beginning of 2019. At that time, everyone joining the program was automatically absorbed into the collective. Being part of a collective can be beneficial in various ways, being part of a group makes you stronger.
What exactly is No Shade collective offering – do they teach beginners DJ-skills? More technical stuff or also lessons in creating a personal style?
Max: No Shade started out as a collective that gave mentoring for beginner DJs. We always end the program with a graduation party featuring the mentees, No Shade core members and a headliner. The last round had for the first time a parallel program to the DJ mentoring, that was focused on visuals for the club. We opened 2 spots for this new training that encompassed VJing and lights. We also included lectures and talks about the industry, PR and other relevant subjects that helped foster the mentees' careers that weren't part of the earlier versions of the program. The sessions can vary a lot depending on the mentor, the mentee, the relationship that they develop together and the degree of prior technical knowledge of the mentee. Right now we are more focused on collaborations and our residency program at Factory Berlin, so we still don't have a date for the next round and it's very unlikely that we will do one this year. I'd say the pandemic played a big role in us pausing the mentoring program for a while.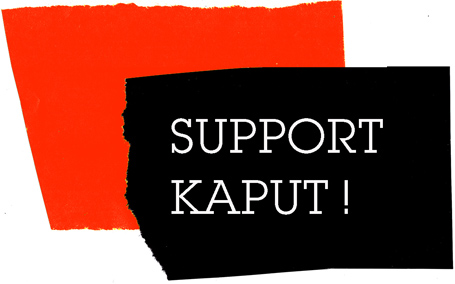 The term "No Shade" refers to the Voguing Scene – do you relate to them? Do you have connections to any "Houses"?
I myself don't have a big connection to any house in particular, but Carmel, one of the founders, is a dance teacher, choreographer and a very active member in the Ballroom scene.
Have you been DJing before you joined No Shade?
A little. I played a few times in Brazil and once in Berlin, mostly in small parties. I was once in the same lineup as Diplo in Rio de Janeiro because every other DJ in that party wanted to see his set and they needed someone to play on the second floor, so I took one for the team. Back then I knew so little that any opportunity to practice was a good opportunity, but it wasn't until after the program that I took DJing more seriously.
Did you have any idols / examples you wanted to follow when you started deejaying?
I don't tend to idolise people, but there's a lot of djs who I admire. Some of them are Evehive from Bandida Coletivo, Tahyana from NAAFI, Sherelle and Iasmin Turbininha..
Do you have some "signature tracks"? Which track do you play to get things going?
Some tracks tend to stick with me for a bit, one of the tracks I played a lot is "Chocolate", from Jesse Rose & Troze.
Would you say that acceptance for and visibility of non binary people has improved during the last years – or is this a myth only alive in big cities like Berlin?
I think visibility doesn't necessarily entail acceptance/inclusion. Just because some people are not calling you a freak anymore doesn't mean that all of a sudden you're accommodated into society. Social and political structures have to change a lot in order for non-binary people to be respected just as everyone else. People know you exist, but they still maintain exclusionary practices like asking "what your real name is", not asking for a person's pronouns unless they have an androgynous presentation, straight up misgendering people and so on. Also Berlin doesn't allow me or anyone to have an identification with a gender that's different from male or female, so if you can't exist bureaucratically it's harder to exist and be accepted socially. We have enough hashtags, we need more policies.
Many female djs don't want to talk about gender anymore because they feel underrated for their musical skills. Can you relate?
Tokenism is something that every marginalised group is bound to experience. Of course women or trans people or people of color don't want to be booked because of their identity, any DJ wants to be booked because of their talent. Tokenism strips people of who they are and they become just a label. Some platforms think they're absorbing current demands by making a special edition in which they book a specific marginalised group, like for instance make a special BLM day. They only invite black people to play that night and the next week they go back to the regular schedule in which only non-black folks are invited. That's performative allyship. On a positive note, I think people are starting to be a bit more aware of what is inclusion and what is an attempt to look inclusive, so platforms don't get away so easily with those discriminatory processes.
It is said that club culture (techno, electro) is liberal and open to all kinds of people – do you agree or did you or friends of yours experience exclusion and offense?
I don't think that's entirely true. There's a lot of techno parties that claim to be diverse and open, but the further you are from being a white cis gay man, the less you are going to feel included. It already starts at the queue – Most clubs have a door policy, in which a big muscular, intimidating, generally white cis man that chooses who goes in and who doesn't. This often enables the exclusion of BPOC people while at the same time removing their right to pinpoint that happening as racism. When one is outspoken about not getting in for the color of their skin, commonly the club gets away by stating that they do let BPOC in, and this is just a person that's complaining because they weren't "cool enough to get in" even if there's clearly a pattern going on. Once you're inside it's clear who the party is really for. These spaces pride themselves for being so open, but in reality they're just reproducing old conservative and discriminatory structures, like the fabricated scarcity, the use of whiteness and masculinity as violent authority and racist exclusion.
Given to Corona partying people are blamed for being "too hedonistic" – what is your opinion about it?
When the number of infections is not staggering high to the point of needing a strict lockdown, I think there are ways of partying that don't jeopardize people's safety if hygiene protocols are respected and reinforced. I recently curated and organized No Shade's event for Tag der Clubkultur, a festival celebrating club culture on the day of the reunification of Germany, and I really admire the effort that was put into making that all events had strict protocols and show that Berlin can keep on having events as long as we make coherent rules and abide to them. I do reprehend irresponsible gatherings that are oblivious to safety concerns.
And more personal: How did you get through the last months so far?
It's been a very rough year for a lot of people and I'm no exception. Shortly before the outbreak started there, I had travelled to Brazil to change my legal name and go on a tour. The tour obviously got cancelled, I went through a bureaucratic/biological nightmare to change my name, ended up not being able to see anyone and had to live with restrictions I've never experienced before. I had to spend an entire month alone in an apartment and that definitely takes a toll on one's mental health. All things considered I was still in a better condition than most people there. I feel incredibly blessed for many reasons like being able to return to Berlin and having the support of very good friends. I tried to find a balance between staying connected and living the present moment, listened to a lot of music and focused on living one day at the time. Since the restrictions got looser, it got way easier to get by. (edit: we were talking in early October – meanwhile restrictions got harder again)
What are the plans for No Shades for the future?
We are currently working on the No Shade TV, a youtube channel that is a collaborative project featuring a program with music, dance, documentary filmmaking, cooking, tutorials and more. We intend to launch it in late October.
What will be your role?
No Shade TV is going to have a wide variety of shows with different themes. Right now I'm curating and organizing a talk show inspired by the current worldwide shifts in society caused by the pandemic and the growing political awareness. I want to stimulate debates about new ways of organising, living and interacting with each other since we are living a moment of rupture. Apart from that, I'm also spearheading the AV Mixes with Sara Fumaça. They're a series of audiovisual mixes where a DJ or sound artist works together with someone who will do visuals for it. It can be a videographer, motion designer, illustrator, etc,. We are prioritizing international collaborations with this series, since there's no need for the involved parties to be in the same physical space to execute the work. We're all pretty excited about the new platform and the content that we're showcasing on it.